Description
Leading and reinventing culture: The journey of the ATO
Business reinvention begins with leadership. All businesses and organisations regardless of size, need to go through a process of reinvention to stay relevant. While this practice has served some well in certain scenarios, organisations still inadvertently make choices that accelerate their demise. The key to reinvention is not simply altering a product, delivering a different service or chasing an alternative demographic. It comes down to cultural change, a topic which is widely discussed but least understood. It is concerning that the business case for culture change is widely accepted yet few leaders know how to share and shift their cultures effectively.
Anna Michelson, the Regional Director of Client Service Delivery of the Australian Tax Office (ATO) in Perth, will provide her insights on the role of leadership in transforming organisational culture. She will draw on the cultural reinvention journey of the ATO as an example of leadership and culture in action.
About the speaker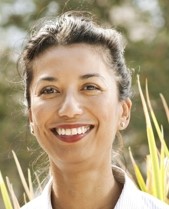 Anna Michelson is the Regional Director of Client Service Delivery at the ATO's Perth centre. She has previously held the Assistant Director of Customer Service Delivery role at the WA Department of Transport. Anna has built a career in customer services within government functions over the past 18 years. She is an ECU MBA alumni, and has also previously studied at UWA. Anna is also the current chair of ECU's MBA Consultative Committee.
Programme
2:45 pm Guest arrivals and registrations
3:00 pm Presentation by Anna Michelson
3:45 pm Forum and questions
4:00 pm Networking over refreshments
4:45 pm Event ends