Description
From Success to Significance - Leadership Masterclass
---
This is a sophisticated and practical one-day intensive Leadership Masterclass for aspirational leaders, both current and emerging, facilitated by Cameron Schwab, CEO and Founder of designCEO.
Cameron was appointed CEO of the Richmond Football Club at age twenty-four. Therefore, this Leadership Masterclass builds on his fully-lived leadership experience as a CEO in elite sport for 25 years, confronting the realities of leadership, its complexity and ambiguity.
Cameron provides an honest, disarming and deeply personal account of the challenges of leadership, navigating change and building trust in teams and organisations whilst finding your own voice as a leader.
It focuses on delivering unique, advanced, yet deliverable strategy and culture concepts and frameworks from the uncompromising world of professional sport in combination with leading-edge academic concepts from the Harvard and Melbourne Business Schools, that will be relatable and executable to your organisation and teams.
The Leadership Masterclass is also a shared experience, building on the empathy and understanding of fellow leaders. For this reason, we restrict the attendance to twelve leaders as we believe this number works best in terms of establishing connection.
The teaching will focus on:
The difference between 'success' and 'significance' for you as a leader.
Understand and establish your leadership 'WHY?' as it relates to purpose - a means of building personal leadership authenticity, belief and resilience.
What it means to "Do Strategy - Be Culture".
As a leader, become the 'Talent Manager'
The link between trust and performance, with a six-step 'Performance Trust' framework that integrates culture, strategy, leadership and talent.
'What business can learn from football'. Exploring the real and compelling learnings from high-performance sport and how they can be readily applied to your organisation, team and your people.
High-performing and ambitious organisations are often dealing with ambiguity and complexity, particularly in times of change and uncertainty. This Leadership Masterclass focuses on practical and executable frameworks and processes to navigate challenging and confronting phases from both a personal and organisational perspective.

---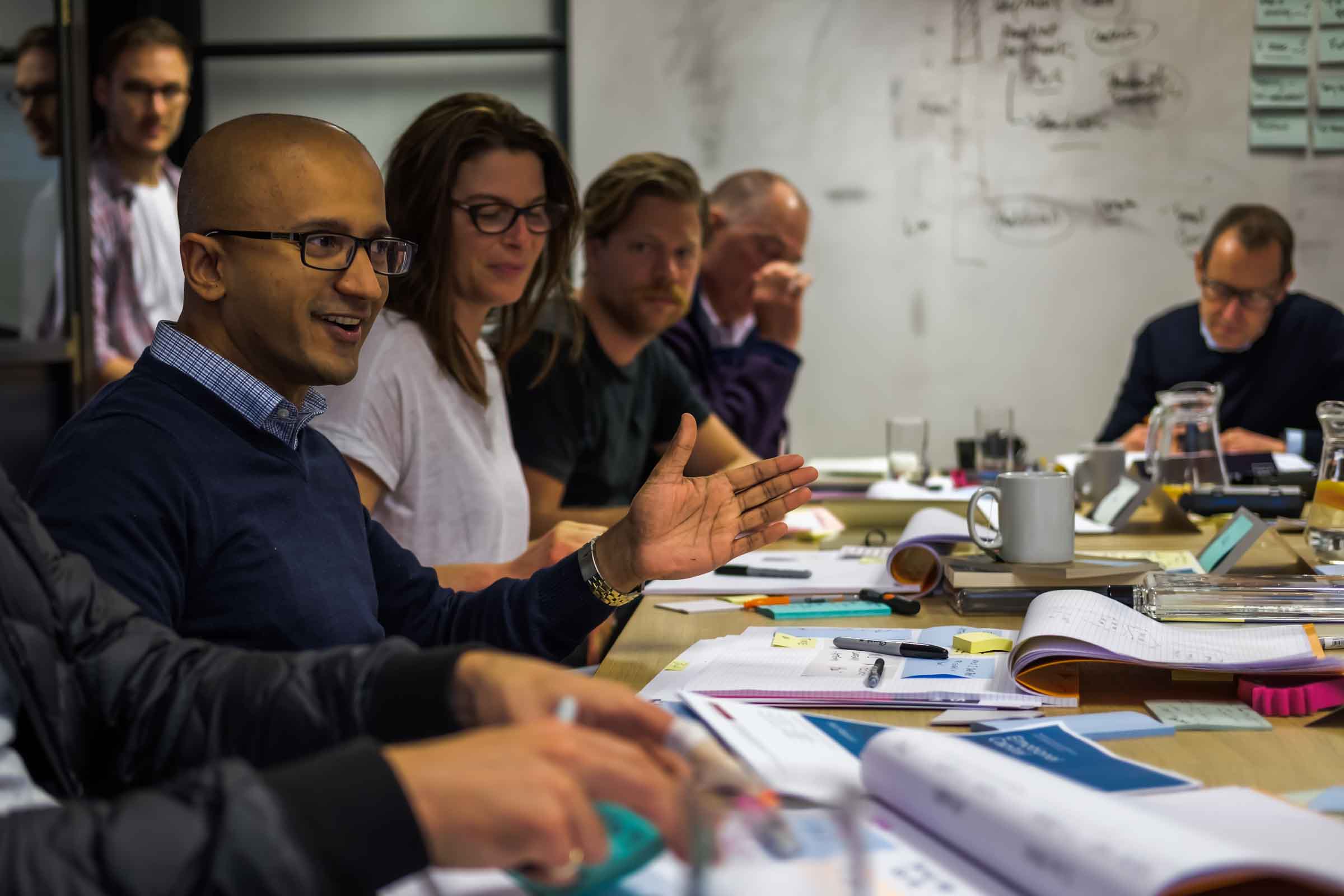 ---
"While there is little about my leadership journey I would change, including the setbacks, the search for the optimal leadership experience eluded me.
I am seeking to fill this void, not only for the sake of the leaders, whose role is not to enrich themselves, but to enrich the lives of those with whom they have the honour of leading.
Courageous, confident and creative leaders don't just create followers, they create courageous, confident and creative leaders."
Cameron Schwab - CEO & Founder
---
We are located at Work Club on Level 2, 287 Collins Street, Melbourne, a beautiful design space that will motivate and encourage thoughtfulness and creativity.
We will be providing wholesome food courtesy of our friends at Laneway Greens, and look forward to sharing a glass of wine, craft beer or mineral water afterwards.
---


Testimonials
"Cameron is authentic and real. He is also a great thinker who has been able to turn his experiences, both good and bad, into a practical toolkit that you can arm yourself with to succeed in leadership.
All in one training session.
Cameron succinctly described the lessons that it took me 12 years to learn in business. But not only that, Cameron is all about implementation - the practical outworking of leadership skills in a tailored and achievable way.
If you want to surround yourself with great people that bring out the best in you, look no further than this man."
Adrian Spencer - CEO, Grant Ready
"One of the most insightful and unique leadership seminars, Cameron clearly explains what individuals and organisations can learn from the high-performance world of elite sport.
He is very raw and open with his own experiences which creates an environment of openness and trust."
Hillary Van Estrop - Partner, Occulus International
---
Cameron Schwab - Biography
Cameron is a CEO, leadership coach and strategist. He works with CEOs and emerging leaders to achieve high levels of trust – personally, culturally, strategically and organisationally – as the basis of high performance.
After cutting his teeth as a recruiter at the Melbourne Football Club when the Demons made the finals for the first time in 23 years, Cameron was appointed CEO of the famous Richmond Football Club at age 24, the youngest in the history of the game.
For most of the next 25 years, he was CEO of Richmond, Melbourne and Fremantle, when those clubs were at their lowest ebb, both on and off the field. He is the second longest serving CEO in the modern game.
Having taken on some of the sport's most difficult and daunting challenges, Cameron established a track record of building teams and organisations, unifying groups while navigating periods of genuine adversity and complexity.
He is a legacy-focused leader who has bounced back from setbacks, taking on the sport's most challenging leadership roles.
Cameron holds an MBA and Master of Marketing from the Melbourne Business School. He has also completed the Advanced Management Program (AMP) at the Harvard Business School and is a Vincent Fairfax Fellow of the Centre of Ethical Leadership at University of Melbourne. He received his Coaching Certification from the Columbia Business School in New York.
His articles on sport and leadership have been published in The Age newspaper.
Cameron is also an artist and illustrator, studying Fine Art at the Victorian College of the Arts (VCA).