Description
Executive Education's Leadership Lounge Series is an opportunity to gain industry and research insights in business, leadership and management from our expert presenters. Get a taste of our courses and programs and take the opportunity to network with people across a range of industries.
What does neuroleadership have to do with business, and why do you need to know? For executives leading a team to achieve organisational objectives, join our expert presenter, Lorraine Caruso, for an introductory session on what brain science is telling us about effective leadership in a business environment.
Please arrive from 5pm for a 5.15pm start. The session will last approximately an hour and will be followed by an informal networking session. Light refreshments are provided.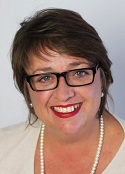 Presenter Lorraine Caruso MBA (UoA), GAICD

Lorraine Caruso is passionate about strengthening business capability and effectiveness through professional business skills coaching, mentoring, and strategic and operational advice.
An alumni of Adelaide's MBA program, she has held regional, state, national, general management, CEO, and director roles throughout her 30 year career. Lorraine draws on her broad experience in leading professionals to deliver on business objectives with improved efficiency and effectiveness.