Description
Executive Education's Leadership Lounge Series is an opportunity to gain industry and research insights in business, leadership and management from our expert presenters. Get a taste of our courses and programs and take the opportunity to network with people across a range of industries.
Join expert presenter and member of the Human Aspects of Cyber Security research group, Dr Malcolm Pattinson, for the latest research on human threats and risks to information and cyber security in your business. Learn the extent of the threats and how to deal with them.

Please arrive from 5pm for a 5.15pm start. The session will last approximately an hour and will be followed by an informal networking session. Light refreshments are provided.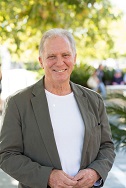 Presenter Dr Malcom Pattinson CISA CISM CGEIT CRISC

Malcolm is a Research Fellow and Information Security Consultant in the Adelaide Business School's Human Aspects of Cyber Security (HACS) research group. Although Malcom has been consulting, teaching and researching information security for many years, his current research focusses on the human factors relating to computer-based behaviour.