Leadership Lounge Series: An Introduction to Applied Blockchain and Entrepr...
Description
Executive Education's Leadership Lounge Series is an opportunity to gain industry and research insights in business, leadership and management from our expert presenters. Get a taste of our courses and programs and take the opportunity to network with people across a range of industries.
Join Dr Charlie Hargroves from the Entrepreneurship, Commercialisation and Innovation Centre (ECIC) as he provides a very practical and interactive introduction on how Blockchain can be applied to create a growing number of opportunities across numerous industry sectors. He will cover:
An overview of the main functionality provided by Blockchain technology with an emphasis on what is new or unique.

A number of examples of applications of the functionality to a number of sectors including transport, energy, food and agriculture, logistics, insurance, finance, etc.

The potential for Blockchain technology to play a key role in South Australia's economic development.
Please note the session is not intended to focus on the technical side of Blockchain, but rather how the functionality of distributed ledgers can be harnessed to provide real opportunities for improving business operations and generating new areas for entrepreneurship. The session will provide a sample of material currently being developed for new courses at the undergraduate, postgraduate, and executive level in this important new area.
Please arrive from 5.30 for a 5.45pm start.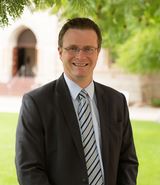 Presenter Dr Karlson 'Charlie' Hargroves

Dr Charlie Hargroves comes from a civil infrastructure background and has a PhD in industry transformation. Dr Hargroves researches areas related to the application of Artificial Intelligence and Blockchain technology to infrastructure such as transport systems working with international partners including the Blockchain in Transport Alliance (USA) and the Blockchain Research Institute (Canada) led by Don Tapscott. Dr Hargroves has co‐authored 5 international books and numerous Journal Papers and Industry Reports on sustainable economic development, is a Member of the Club of Rome, and is a special advisor to the United Nations Centre for Regional Development (UNCRD). Dr Hargroves is a Sustainable Development Fellow at the University of Adelaide, specialising in sustainability and economic growth transitions that harness new and emerging technologies and approaches