Description
A Roundtable presented by SIRF Roundtables Western Australia
This Roundtable has been developed through interest in industry and focus within WA. Wellbeing is the model for future leadership styles and how we build our people to create the harmonious working environment. Covering emotional intelligence, fatigue, human factors, inattention, all giving techniques you can adopt to gain increased awareness, enhanced communication, interpersonal effectiveness and building skills for everyone within the working environment which in turn will naturally bring the foundations to cultural change .

We will hear from 5 experts who will deliver their expertise on the topic. Participation and break out groups will network similar needs and interests within the business forum with a discussion during and at the end of the Roundtable.
Location: Melville Glades Golf Club Beasley Rd, Leeming, WA 6149

Five excellent presentations and opportunity for Roundtable discussion,
---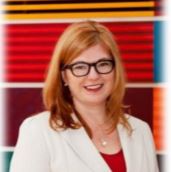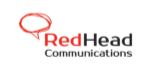 Tanya Finnie
Is a global cultural strategist with expertise in building meaningful relationships and instilling confidence within individuals. Having worked in a plethora of different countries from around the globe, Tanya has valuable global experience pertaining to culture and diversity. With her unique skill-set and vast knowledge, Tanya assists organisations in growing their human capital and increasing their cultural intelligence.

She is a certified Global Goodwill Ambassador and voted as one of Perth's Top 100 Small Business Influencers in 2016. She is a Patron for Roots TV – a not for profit supporting youth at risk to become media producers.
Testimonials
"Tanya's exceptional cultural insights not only helped us maintain good relations with a large international client, but had a significant impact in supporting local staff to smoothly collaborate." Mark Small, CEO, IFAP, Australia

"Have heard Tanya present on a number of occasions, I have found Tanya to be very accomplished public speaker/ presenter who is very professional, passionate and knowledgeable about her work in cultural intelligence." Graeme Watt, Civil and Geotechnical Project Engineer/Project Manager, Australia/Canada
---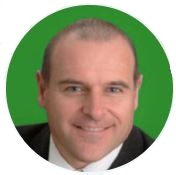 Cristian Sylvestre
He's leading the development of Third Generation Safety, an approach to managing safety that helps people understand how inattention comes about and how it can be managed better. His programs use the latest neuroscience and behavioural research to design simple and easy-to-use tools that reengineer people's natural tendencies to be inattentive. He authored the book "Third Generation Safety: The Missing Piece" to explain his work.
With a successful corporate career with ICI and Shell. As a professional chemical engineer, he is trained to analyse complex systems and processes, and to use hard science and data to deliver positive outcomes.
---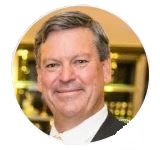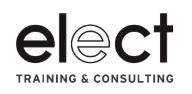 Mark Small
As a passionate Safety Professional, Mark is driven to make workplaces safer and healthier.
He has extensive management and board experience having held positions of President, Chairman, Chief Operating Officer and General Manager.
Mark is a Fellow of the Australian Institute of Health and Safety and has more than 15 years of experience as a Safety Professional.
He is a Life Member and past President of the Petroleum Club of Western Australia and past Chairman of the Leeuwin Foundation.
In 2016 Mark was Highly Commended by the Fremantle Chamber of Commerce for Outstanding Personal Achievement
Safety and the Human Factor, by understanding and allowing for the Human condition we are then able to design our workplaces to be more tolerant of the mistakes, errors and lapses that make us Human.
If we design our safety systems based only on the concept of the ideal worker we will continue to struggle to achieve our desired safety performance.
---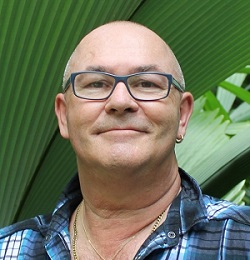 Dr Nicholas Mabbott
A Fatigue Risk Management Specialist with over 22 years of experience in sleep science and fatigue risk management.
He has provided fatigue management training and education to more than 15 thousand personnel.
In the last nine years he has implemented his theory on sleep timing to assist people to get to sleep within minutes and achieve a full night of sleep. Many employees are now benefitting from increased quality and length of sleep.
Nick's main drawcard is his ability to engage people to discuss sleep and fatigue management, not only in the safety space but within the health and wellness arena. Attendees enjoy taking their learnings home to their families.
---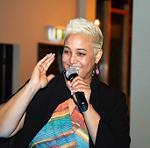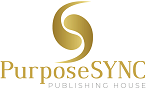 Ilsé Strauss
believes the way we have approached leadership growth is deeply flawed with the exchange of reactivity vs adaptability. Ilsé Strauss is an expert in Adaptable Leadership theory which equips leaders to deal with complex problems using behavioural modification techniques. She specialises in solving Employee Engagement problems through teaching the Big 5 leadership capabilities to develop strong, functional and capable leaders. The Big 5 includes Self-Acuity, Innovative Thinking, Organisational Culture, Change Management, and Performance Enhancement techniques. Ilsé Strauss is a PostGraduate student at Murdoch University researching qualifiable organizational development and leadership capabilities and she is also a DiSC Trainer, NLP Trainer, and Values Elicitation Facilitator. Ilsé is an advocate for the upregulation of behavioural and evidence-based methodologies to increase the integration of new capabilities within daily leadership behaviours. She is heavily involved United Nations WA and 1 of 4 highest ranked professionals with the International Coaching Guild.
With over 20 years running her own business in multiple industries, and 4,500 hours in Executive Coaching & Consulting experience, Ilsé is the Creator of the Certificate in Adaptable Leadership equipping Business Leaders, Executives and Emerging Leaders with the essential skills for now and the future health of leadership.

Understanding the Paradox of Adaptable Leadership to Facilitate Organisational Culture Objectives
This session will teach you how Adaptable Leadership capabilities techniques provides you with the winning edge when it comes to leading in times of crisis, change chaos. With your new understanding of the Big 5 capabilities, you will be positioned to diagnose and determine strategic change initiatives to improve broader organisational goals, increase stakeholder engagement, and accelerate personal results for the long-term health, ecology and functionality of your company.
---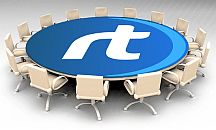 Roundtable Discussion - We will have the chance to share and be part of discussions and activities to enable control guidance and support to drive organisational goals. Focussing on Leadership styles and techniques to ensure the wellbeing and safety of all personnel by using tools to enable the hard discussions leaders must make on a regular basis. These presentations are directing us to the new leadership style where focus is about giving strength and efficiency to everyone in the workplace to drive the cultural change in the desired direction.
---
Who Should Attend?
SIRF Rt Roundtable Events are for senior and middle management and specialists looking to learn from and discuss with peers the issues they are facing in and around their field of excellence. This Round table is likely of interest to Human Resources, Health and Safety, Maintenance Leaders, Maintenance and Engineering Managers and Trades and anyone interested in adopting techniques to benefit the workforce at every level. If you have interest or experience in or around the topic of the day, you will benefit from attending by learning and seeing other examples and from networking with others who have similar experiences.

About SIRF Roundtable Events
All SIRF Rt events are designed to provide a safe environment for open discussion with peers on the topic of interest they are working on, in and around. Roundtable Events like this one are where we get our name from, and they are organised around a topic or theme. Several speakers will present for between 30 and 45 minutes, with a time period for questions. During the event our expert facilitators will also conduct short roundtable discussions on different aspects or parts of the topic/theme throughout the day. There will be numerous opportunities for networking and sharing best practices. These are our premier local events, so don't miss out!
---
FAQs
What are my parking options for the event?
There is plenty of free parking at the venue
What are the PPE requirements?
Business casual
When do I need to register by?
The last date to register for SIRF Rt Roundtable Events like this one is normally 5 business days before the event.
Investment?
This event is included in SIRF Roundtable membership

Who can I contact for further information?
Chris Bush 0400 109 861 chris.bush@sirfrt.com.au
Jeff Naylor 0409 535 239 jeff.naylor@sirfrt.com.au