| | |
| --- | --- |
| Leadership Career Strategy Intensive - 2 Hour Only $47 - One Date - 3 Times to Choose From | |
Event Details
2 HOUR HIGH IMPACT INTENSIVE!
Leadership Career Strategy  
ONLY $47 & receive a FREE ebook valued at $19.97
1st August - 8am, 11.00am or 2.30pm
 LIMITED SPOTS - IT WILL SELL OUT - BOOK TODAY
Are you looking for that edge? How would it feel to be truly empowered in your career? Are you looking for confidence, clarity and purpose in your leadership? 
To be inspired for change, growth and action!  
To be the best leader you can be.
Take control and build a Strategy! 
Incredible Value!  
 2 Hour High Impact Workshop!  

LeadershipHQ Journal!
Leadership Career Action Plan! 
Networking!
Articles and Resources! 
This intensive workshop is designed for YOU to discover and learn to appreciate your own unique leadership skills, beliefs and qualities to be able to be significant within your leadership role. You will be empowered, inspired and energised! With a neuroscience and action learning approach, this workshop will provide you with the skills, insights, learning and empower YOU to be the best leader you can be! 
The emphasis of the workshop is on the YOU, we help leaders to realise their own potential and to become the kind of leader they want to be.  
 "Sonia has been instrumental in developing my transition from Manager into Leader. Her support, encouragement and tailored methods for coaching are invaluable along with her energetic passion for bringing out the best in people makes for an enjoyable coaching experience." Cindy Thomas 
Your Host and Facilitator is Sonia McDonald CEO LeadershipHQ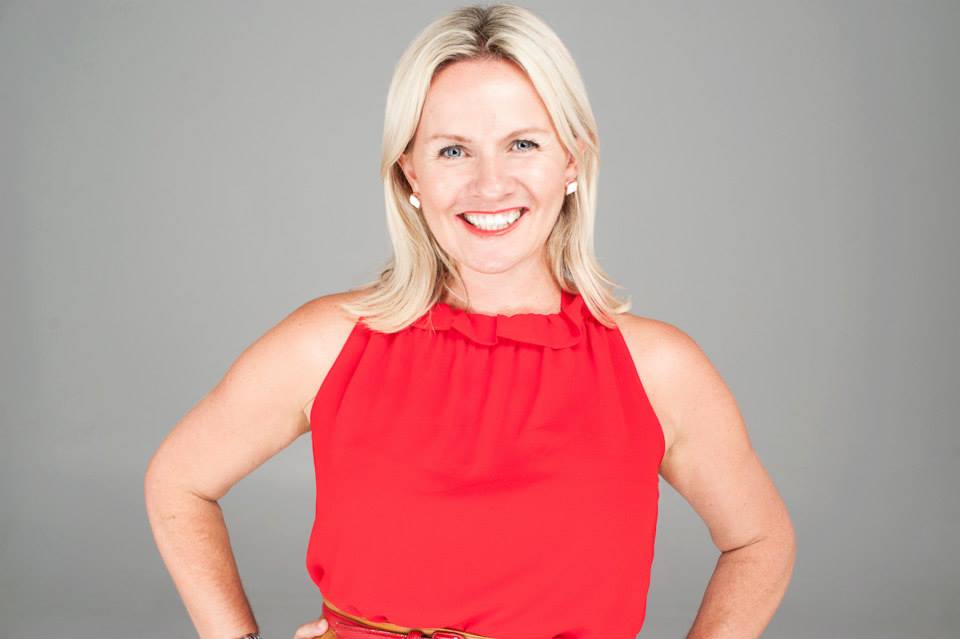 Sonia McDonald, CEO & Founder of LeadershipHQ, is an entrepreneur thought leader, dynamic keynote speaker and author. She has over 25 years human resource management and organisational development experience where she has held senior roles in human resources, organisational development, learning and development, and talent management fields. She is the recent author of her Amazon eBook Neuroscience of Leadership and she has also launched a online magazine called LeadershipHQ. Sonia is also a keynote speaker where she has spoken across the globe on Leadership, Diversity and Neuroscience. She is passionate about cutting edge research and writing in her industry as well as innovative tools, programs and strategies around Leadership, Organisational Development, Neuroscience and Diversity.
LeadershipHQ has a team of highly experienced associates and they are the the Headquarters in Exceptional Leadership. They provide solutions, programs and interventions that will help your organisation and leaders to achieve maximum success. Their purpose is to partner with organisations and leaders in building high performance leadership, culture and strategic interventions – improving staff engagement, motivation, retention and ultimately – the bottom line! 
Secure your place in the Intensive Workshop 
Book Now as LIMITED PLACES 
$47 + GST per person  
OR
 contact LeadershipHQ today on 1300 719 665 or at info@leadershiphq.com.au to find out more!  
Have questions about the Two-Hour Intensive Workshop? Contact LeadershipHQ 
When & Where

CCIQ
375 Wickham Terrace
Brisbane, QLD 4000
Australia

Organiser
 Our Why is to build Great Leaders & Leadership. We are the leaders of Great Leadership. 
The amazing LeadershipHQ team have over 30 years experience in delivering high impact, brain friendly and empowering leadership programs and events. LeadeshipHQ partner with organisations in delivering leadership programs and coaching, cultural alignment and development, business strategy, leadership assessments and diagnostics and online programs and resources. Our tribe of experts are some of the best in Australia.

They have worked with some of the Globe's top organisations and executive teams to create exciting new leadership approaches and programs. They have been responsible for inspiring leaders across the globe to believe in themselves and their leadership abilities. They have spoken across the globe on leadership and have inspired and coached 1000's!
Sonia McDonald CEO & Founder of LeadershipHQ's is also the tribe's key facilitator, thought leader, executive leadership coach to CEO's and Entrepreneurs and keynote speaker in the field of leadership development, neuroscience, change and strategy.  She is an expert in building great leadership and leaders across the globe. She is well known for her innovative and engaging approach to leadership, organisational development and neuroscience as it applies to leadership. 
LeadershipHQ's tribe present fun, engaging and practical programs – the kind where time passes before you know it, and you don't want these programs to end. Their programs and workshops are about change, growth and action.
You can find the LeadershipHQ team presenting at many formal and informal leadership events and conferences too around Australia.  
Find out more today how we can work with you at 1300 719 665 or info@LeadershipHQ.com.au
www.leadershiphq.com.au
www.soniamcdonald.com.au