Description
---
AB+F in partnership with Randstad & DST Systems are pleased to announce David Hackett, Chief Executive Officer and Executive Director of MLC to the 2017 leaders Lecture series. Join us for lunch on Wednesday, 16 August to hear about the future of life insurance.
Key Topics for discussion:
The Australian future: The demographics shift by 2030 and the impact on life insurance.
How will life insurers respond to new customer behaviours and the change in purchasing habits?

Today's millennials are tomorrow's life customers - What are their needs and trigger points for purchasing life insurance?

Preparing for the digital and data led generation

The force for change in life insurance: from a new entrant or established partner?
---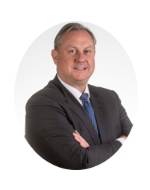 David Hackett is Chief Executive Officer and Executive Director of MLC Limited – the entity that operates the MLC Life Insurance business.
Prior to this David held the role of Executive General Manager - Insurance for NAB's wealth management business. In his role he was responsible for managing distribution, product, claims, operations and the Chief Actuary for the Life Insurance business which serviced Retail, Bancassurance, Direct and Group Insurance customers.
At NAB, David has been Executive General Manager of Retail Wealth Products from 2013-2016, CFO Products and Markets in 2013 and CFO Wholesale Banking from 2010-2013.
Prior to joining NAB, David held a variety of roles in Australia and Japan including Aozora Bank (formerly Nippon Credit Bank), Nikko Citigroup, UBS Japan, SBC Warburg Australia and Deutsche Bank Australia.
David holds an MBA from the Australian Graduate School of Management and a Bachelor of Commerce from the University of Melbourne.
EVENT PARTNERS: