Description
This event is 50% OFF for Premium AB+F Subscirbers and 1 Guest.
Enter your registered email address into the Promotional Code section to access discounted tickets
---
RFi Group in conjunction with Randstad welcome Jason Yetton, CEO, SocietyOne to join us as part of the AB+F Randstad Leaders Lecture Series 2017.
Jason will be sharing his views on 'Trust and Reputation in the Digital Age'
With the pace of change in financial services in the digital age-accelerating, consumers are increasingly putting their trust in new and emerging players in the sector. This poses both opportunities and challenges for these companies as they seek to take customers and market share from the dominant traditional operators, who despite their own business and cultural problems, are more aware than ever of the threat the new players pose.
For more information on the AB+F Leaders Lecture series, visit http://www.leaderslectureseries.com/.
---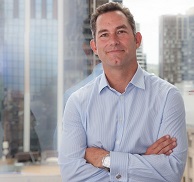 Jason Yetton, CEO & Managing Director, SocietyOne
Jason has 25 years' experience in financial services having worked in senior leadership roles in banking, funds management, and wealth management. Prior to joining SocietyOne in March 2016, Jason was Group Executive of Westpac Retail & Business Banking for Australia which in 2015 was the largest division of the Westpac Group, responsible for 36% of Group Cash Earnings, 6.5 million customers, 10,000 employees and more than 900 branches. Under his leadership, the division won numerous industry awards for customer service and digital innovation. Jason started his career as a Graduate Management Trainee at Bankers Trust in 1992 and rose to become Executive Vice-President. His roles at BT Financial Group included CEO of Commerce-BT Unit Trust Management Berhad in Malaysia, Head of Product, and General Manager of Customer Solutions. Jason has a Bachelor of Commerce (Finance and Marketing) from UNSW, a Diploma in Applied Finance and completed The General Managers Program at Harvard Business School. Jason is married to Joanne, who is the founder of OrLi (Organic Living – The Natural Beauty Company), and they have three sons.
---
EVENT PARTNER:

Enquiries? Contact us at events@rfigroup.com or on +61 2 9126 2627.