Description
This event is 50% OFF for Premium AB+F Subscribers and 1 Guest.
Enter your registered email address into the Promotional Code section to access discounted tickets
---
RFi Group in conjunction with Randstad welcome Deanne Stewart, CEO, MetLife Australia to join us as part of the AB+F Randstad Leaders Lecture Series 2017.
Deanne will be sharing her views on 'Will insurers ever be trusted?'
The entire financial services industry, and in particular insurers, are facing intense scrutiny, with consumer engagement and trust levels dangerously low.
As an industry, what can we do to sustainably shift gears, whilst delivering a high level of service?
How can we constantly be rebuilding trust in an environment where the consumer is increasingly in the driving seat?
For more information on the AB+F Leaders Lecture series, visit http://www.leaderslectureseries.com/.
---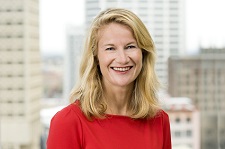 Deanne Stewart, Chief Executive Officer, MetLife Australia
Deanne Stewart joined MetLife in Australia as Chief Executive Officer in July 2014. In this role, she is responsible for leading and driving the corporate strategy for the Australian business, with a strong focus on profitable long-term growth, operational effectiveness and customer service excellence.
Deanne has over 20 years of experience in the financial services sector and has a proven track record of building and executing successful business strategies. Deanne joined MetLife from BT Financial Group (BT) where she served as General Manager for Super, Marketing and Direct based in Sydney. In this role, she led a team of approximately 700 professionals that covered BT's superannuation business, marketing and digital teams, online trading and direct channels. Before that Deanne served as their General Manager, Customer Experience and Marketing, where she oversaw BT's entire Customer Experience, Operations, Marketing and Digital.
Prior to BT, Deanne served as Managing Director, Head of International Private Client Businesses for Merrill Lynch Investment Management Inc. Before this, Deanne worked as an Engagement Manager for McKinsey and Company in London. She has a Bachelor of Commerce, Finance & Marketing from University of NSW, Australia, and an MBA from Yale School of Management, USA - Fulbright Scholar.
---
EVENT PARTNER:


Enquiries? Contact us at events@rfigroup.com or on +61 2 9126 2627.