Description
---
This event is FREE for Premium AB+F Subscirbers and 1 Guest.
Enter your registered email address into the Promotional Code section to access discounted tickets
---
AB+F in partnership with Randstad are proud to announce Helen Lorigan, Venture Partner and Fintech Advisor, Sapien Ventures to join us on Thursday 22 June in Sydney for a cocktail function.
Without a doubt, the biggest factor profoundly changing the financial services industry is the technology disruption which is occurring across every part of the financial services value chain.
Blockchain technology, online investment platforms, self-directed advice engines, digital augmentation of customer serviced delivery and gamification tools to build customer loyalty, amongst other things are challenging traditional business models, cost structures and resource requirements.
Understanding how large financial institutions, start-up technology and disruptors can work together has become the key challenge.
Hear from one of Australia's experienced senior financial services executives, who has become a leading practitioner and advisor in the new world environment to gain insights into what can work and what pitfalls to avoid.
If you want to understand the future of financial services this is a must attend event.

---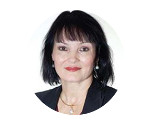 Helen Lorigan was appointed in February 2016 as an Executive-in-Residence for Sapien Ventures, a venture capital group with partners based in Sydney, Silicon Valley, Melbourne and Shanghai and in April 2017 she was appointed a partner at Sapien Ventures.
Helen Lorigan is a key strategic advisor to the BMY Group, she is also an Advisory Board member for HashChing, Investfit and a member of Stone & Chalk's Mentor program. Helen leads an active and influential role in the Asia Pacific Fintech and venture capital community.
Helen has previously held positions at Elders Financial Planning, various positions for the ANZ Group and prior to that Helen managed CBA's retail managed funds
Helen has considerable experience in M&A and working with, and establishing Joint Ventures in wealth management, insurance and financial advice industries.
EVENT PARTNER: