Leaders in the Making: Melbourne International Student Conference 2014
Description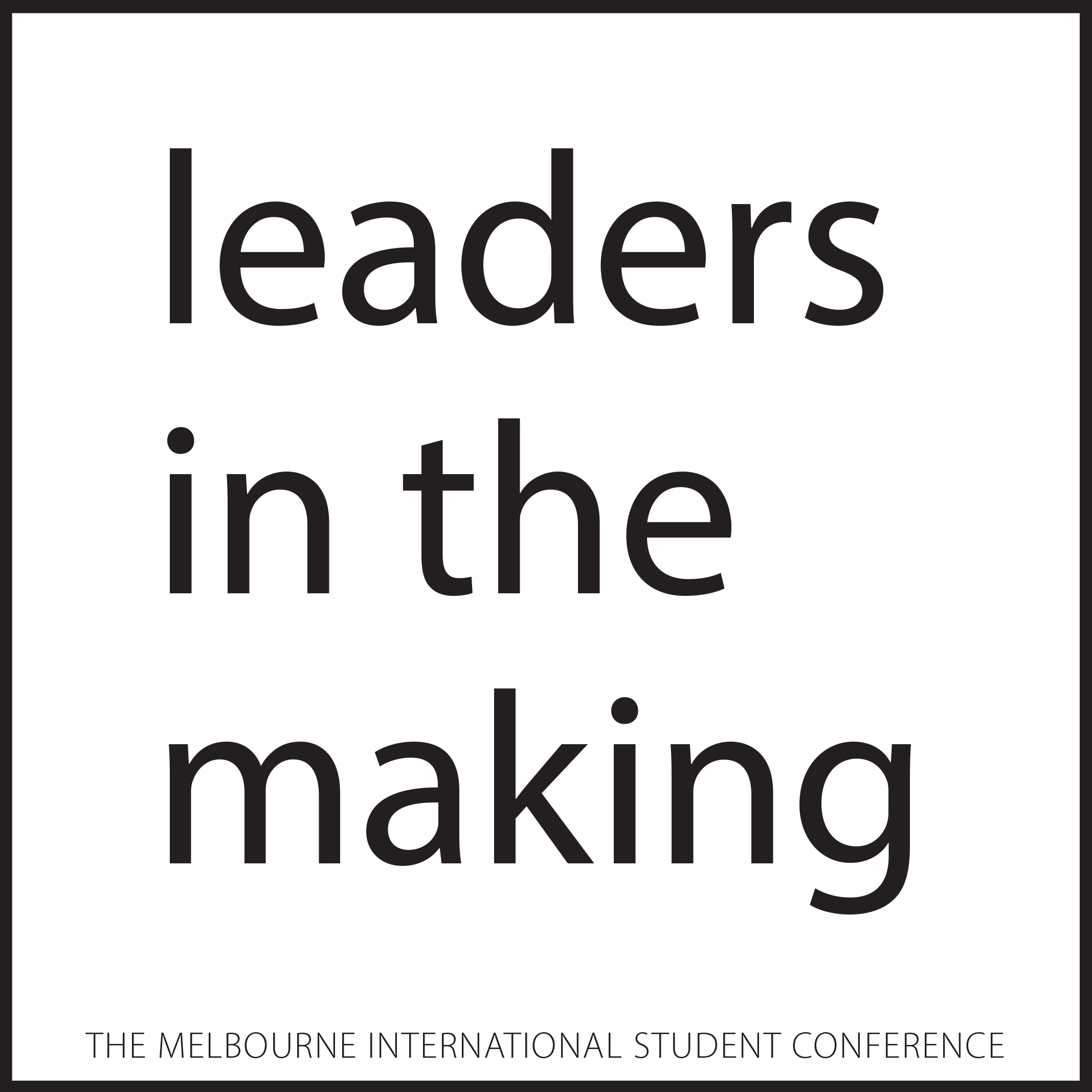 Leaders in the making
Date: 27-28 September
Venue: Arrow on Swanston, 488 Swanston St, Carlton
Cost: $35
The Melbourne International Student Conference is aimed at helping international students develop their skills and build the right connections to excel as a leader in their community and field of study both here in Australia as well as in their home country.
Hosted by the City of Melbourne in conjunction with Meld Magazine, the theme for this inaugural event is 'Leaders in the making'.
In addition to building international students' business, entrepreneurship and professional development skills, the focus this year will be on encouraging creative problem solving and collaboration with young Australians to plug gaps in the community.
Pitch your ideas at Young Upstarts
Budding international student entrepreneurs and recent graduates are invited to submit their pitch for a start-up as part of the Young Upstarts initiative. Students may also submit a pitch as a group (up to 4 members).
Up to five pitches will be shortlisted to present to a panel at the conference, with a chance to win a $500 cash prize and mentoring session to further develop their winning idea.
Submitting your pitch. Download the Young Upstarts Entry Form (Word) and email your completed entry no later than September 21, 2014 to the City Of Melbourne International Student and Youth Project Officer gary.lee@melbourne.vic.gov.au.
*Shortlisted participants will be notified by September 24, 2014 and invited to present at the Young Upstarts session on Sunday September 28, 2014.
Visit the Melbourne International Student Conference site for the full conference program.
Organiser of Leaders in the Making: Melbourne International Student Conference 2014
Meld Community is a Melbourne-based NFP community organisation dedicated to facilitating the development of a healthy international student community in Victoria and helping students find a respectful place in the wider context of Australian life and society. It is the publisher of Meld Magazine, Melbourne's go-to website for international students, as well as the organiser behind events such as the annual Melbourne International Student Conference and Teach Anything Good (TAG) initiative.