Description
The Australian Academy of Technology and Engineering invites IMNIS mentors in the medtech-pharma and energy-minerals sectors to join this Leaders Forum hosted by Madderns Patent & Trade Mark Attorneys.
Speakers include IMNIS mentors Kyffin Thompson and Dr Tina Lavranos and newly appointed Academy Fellows, Professor Emily Hilder FTSE and Dr Gordon Frazer FTSE. An open discussion about the benefits, challenges and rewards of mentoring will be led by Tom Melville, Managing Partner at Madderns. This will be an evening of connecting with other IMNIS mentors and invited guests.

Hear how experienced mentors have overcome hurdles, motivated their mentees and adapted their approach to establish successful mentor-mentee partnerships. This will also be an opportunity for IMNIS mentors to connect and share mentoring strategies, as well as raise and discuss any particular issues they've faced in their IMNIS mentoring relationship.
The panel event will run from 5:00 pm to 7:00 pm (Registration 4:45 pm onwards). This is an IMNIS mentor only event.


Dr Marguerite Evans-Galea

IMNIS

Executive Director

Dr Gordon Frazer

FrazerLab Pty Ltd

CEO

Prof Emily Hilder

University of South Australia

Director: Future Industries Institute

Dr Tina Lavranos

Bionomics

VP Strategic Alliances

Tom Melville

Madderns

Partner

Kyffin Thompson

BDO Australia

Partner
Organiser of Leaders Forum - Effective Mentoring - SA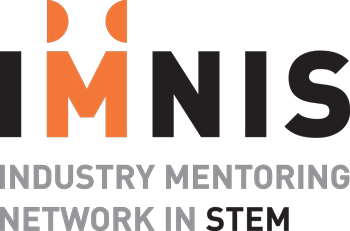 IMNIS is an award-winning industry national initiative of the Australian Academy of Technology and Engineering.
Working with experts in academia and industry, IMNIS connects motivated PhD students (mentees) in science, technology, engineering and mathematics (STEM) with outstanding high level industry leaders (mentors).
In a one-year mentoring program, IMNIS mentors and mentees meet in person in a professional setting for one hour each month. State-level networking events hosted by IMNIS allow mentors and mentees to connect more broadly.
IMNIS provides Australia's future leaders in STEM the opportunity to engage with industry, extend their professional network and learn from an outstanding industry mentor. Mentors are all volunteers generously sharing their time and expertise. IMNIS provides a diverse range of industry professionals the opportunity to engage with academia, share their mentoring skills, and 'give back' to the STEM community.
IMNIS has demonstrated success in providing industry mentoring to PhD students in universities around Australia and was recognised with a prestigious B/HERT Award in 2016.