Description
COURSE OVERVIEW
Professional Agile Leadership (PAL) Essentials is a 2-day workshop designed to provide a foundation for the role that leaders play in creating the conditions for a successful agile transformation. Leaders and managers are critical enablers in helping their organizations be successful, yet the role of leaders and managers in an agile organization can be quite different from what they are used to. This workshop uses a combination of instruction and team-based exercises to help participants learn how to form and support agile teams to achieve better results, and how to lead the cultural and behavioral changes that organizations must make to reap the benefits of an agile product delivery approach.
Becoming an agile organization is a profound transformation that requires senior leaders, middle managers, and agile team members to change the way that they organize their work, manage that work, and measure the results of the work. Agile teams cannot do this on their own; they need help from the entire organization. The changes for all involved are profound, but so are the results when everyone's goals and ways of working are aligned.
What You Will Learn
To succeed in a changing world, organizations need to become more agile, more responsive to customer needs and market changes. This workshop will equip leaders and managers to help their organizations change by providing participants with:
An overview of what "Agile" is, why organizations need it to survive and thrive in a changing world, how it works, and how to quantify its benefits from a business perspective

The means to identify the potential opportunities and impacts of Agile in terms of business value

An understanding of how Agile addresses the root causes of business uncertainty and IT project failure and/or dissatisfied customers

The ability to compare and contrast Agile practices with alternative business practices and discuss how Agile fosters a culture of innovation and enhances financial performance

An understanding of how to help form and support agile teams using an empirical approach to product delivery

An understanding of typical challenges that agile teams face and how to support them by removing impediments
Expected Outcomes After Attending the Workshop
You will have leaders who understand how being agile adds value to their business, and why leadership understanding, sponsorship, and support of Agile practices are essential to successfully becoming more agile as an organization. Leaders will be prepared to support and enable successful teams by providing guidance and removing impediments that are beyond the team's ability to address. This class can be delivered on-site, in a specific organization, to help its leaders understand their important role in transforming their organization or in a public class setting.
Who Should Attend
The Professional Agile Leadership Essentials course is recommended for leaders who are involved in the adoption of Agility in their organization, and also those in leadership roles who want to grow their organization's ability to respond to market opportunities, competitive pressures, or opportunities for innovation. It is particularly beneficial for managers and leaders who are responsible for leading one or more Scrum Teams, or senior executives who are acting as a sponsor for the Agile transformation.
Certification
This course was developed by Scrum.org in collaboration with the Professional Scrum Trainer community. After the class, students are eligible for the PAL I assessment certification. If you pass the assessment, you will gain the industry recognized PAL I certification. This certification will NEVER expire, and it makes you part of an elite community of PAL I badge holders. All participants completing the Professional Agile Leadership Essentials course will receive a password to attempt the PAL I assessment. The industry recognized PAL I certification requires a minimum passing score on this rigorous assessment.
PDU Credits
Students of Scrum.org courses are able to claim Project Management Institute (PMI) PDU credit: 14 PDUs after attending the two-day Professional Agile Leadership Essentials (PAL-E). Please note that PMI PDUs are earned for course attendance and not for passing a Scrum.org assessment. Students can claim PDUs under PMI's "Education courses provided by other third party providers" category. You can claim your PDUs online at https://ccrs.pmi.org.
Why Scrum.org
Scrum.org is governed by the originator of Scrum, Ken Schwaber, and as such instructs students on the very core of Scrum. The material content is consistent with all scrum.org trainers, but many brilliant minds have contributed to the training material. The material is intended to transform the way you approach work, not just instructional on the mechanics of Scrum.
What is included in the price?
The price includes course materials and refreshments
What are the course hours?
Courses start at 09:00 and finish at 17:00 each day.
How many people will attend?
Courses are capped at around 10 attendees to ensure a premium experience.
How should I prepare for the course?
No preparation is required. You may wish to read the Scrum Guide.
I'm not sure if I have enough experience to take the course. What should I do?
Email the trainer at mia.horrigan@zenexmachina.com and she will advise you.
Can I claim PMI PDU credits for attending the course?
Yes. You can claim 14 PDU's for attending a course.
Your Instructor
Mia Horrigan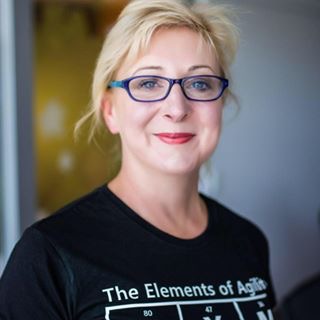 Mia is accredited Scrum.Org professional Scrum Trainer (PST). She is an experienced Enterprise Agile Coach, Trainer and Senior Program Manager with over 15 years senior executive experience leading and implementing ICT programs , including digital transformations. Mia has been working with agile teams for over 10 years and is an experienced coach, trainer and Scrum Master and has been successful in delivering business outcomes and value through successful implementation of Agile/Scrum at team and enterprise level.
Mia has an MBA and a Bachelor of Commerce as well as certified as a Professional Scrum Trainer, Professional Scrum Master, Certified Scrum Master, Scrum Product Owner Certifictaion, SAFe Program Consultant and PRINCE2 certification..
Mia's areas of specialty include:
• Agile/Scrum Coaching and Training including Enterprise Agile
• Business engagement with senior executives , program boards and stakeholders
• Developing strategies and roadmaps for Digital Transformations programs
• Program and Service Delivery management
• Leading and managing teams of consultants, project team members, and operational staff;
https://www.scrum.org/user/221944
https://twitter.com/miahorri