Lead With Humour Masterclass - Melbourne

Tuesday, 23 February 2016 from 9:00 am to 1:00 pm (AEDT)
Event Details
Lead with Humour
Lead with Humour Masterclass Details
Imagine if you could:
quantum leap your performance, impact & influence

improve analytical precision

beat stress & increase productivity

spur confidence, creativity, collaboration

boost engagement, wellbeing & positive work culture
What if you could do this with just one tool? A tool that is the number one competitive advantage for the next decade?
Humour is that business tool and humour is the new frontier in influence, engagement and performance. Generating laughs is an official corporate motto at Southwest and the airlines encourages the use of humour and also tests for humour as part of its recruitment process. Humour is now serious business!
Humour? You have to be kidding, you might say. 'I'm not funny, and definitely not at work'! Anyone who can laugh has a humour muscle! You just need to learn how to flex it. Humour in business is not telling jokes it's about connecting to your 'Humour Power' within.
---
Humour power in business is using humour skilfully, purposefully and appropriately to connect, engage and inspire.
Humour power can be taught and learnt, and no matter what your message or your industry, humour can help you succeed.
---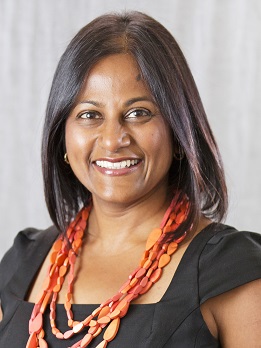 You know how you feel after a good belly laugh. Your brain and body are flooded with endorphins, you feel recharged, more optimistic, happier. There's a spring in your step and you feel anything is possible. Imagine amplifying this across your team and your organisation?
Humour is a tool that can help you both to stand out in a crowd and to influence positive outcomes and everyone can learn and master humour. That is what this master class will do for you.
Humour Master Class
This master class will show you how to find and use humour to help you succeed in business, by getting people hooked on you and your messages.  This master class is an invitation for you to dramatically increase your ability to influence by learning how to use humour to connect, engage and inspire for unprecedented personal and business success.
This practical, commercially savvy master class will work with you to:
Demonstrate how and why humour in business works

Explore why humour is a universal language

Introduce the Humour Intelligence Model

Identify clear business purposes for humour

Progress from humour Initiate (amateur) to Padawan (apprentice) through to humour Jedi (master)

Use skills of copying, curating and crafting humour

Learn how to apply the R.I.S.K free humour test

Construct and share business based humour

Provide feedback on the delivery and effectiveness of humour

Explore immediate applications of humour in your work context
This Master Class Will Also Provide:
All participants' manuals and handouts

Skilled facilitation

Feedback on humour used

Humour tips and techniques

Delivery strategies for maximum impact
Who Is This Master Class For?
Leaders, entrepreneurs, business owners, consultants, sales people, communication & marketing specialists, change managers and professionals seeking to significantly increase their influence.  No matter what you are trying to achieve in business, humour can help you succeed......guaranteed!
Enrol now as places are limited and this is a once in a year opportunity.
When & Where

Donkey Wheel House
673 Bourke Street
Melbourne, VIC 3000
Australia

Tuesday, 23 February 2016 from 9:00 am to 1:00 pm (AEDT)
Add to my calendar
Organiser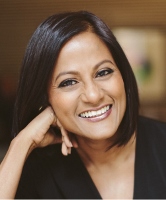 Yamini Naidu
Yamini is as far as she knows the world's only economist by training (please don't hold that against her) turned business storyteller.
With a client list of Fortune 500 and ASX top-20 companies, she works at CEO and C-suite level around the world. Yamini is a seasoned speaker and a much sought after presenter, combining authenticity and humour with rich insights.
Leadership comes with the gift of opportunity, the daily opportunity to impact people and the world positively. ~ Yamini Naidu
When I was 10, my teacher asked us to write up a sentence that made sense, but the sentence could only be made up of ten words, and each word could only have 2 letters. We tried and we tried and came up with nothing. My teacher then wrote on the board "If it is to be, it is up to me". That day my teacher influenced a classroom full of children to think and behave differently, not just in that moment but for the rest of their lives. It was my first lesson in influence and leadership and I was hooked!
I have studied leadership all my life, have taught it at RMIT university, have worked as a leader in corporate Australia for many years and a as a thought leader in my own business for over ten years.