Refund policy
Contact the organizer to request a refund.
Eventbrite's fee is nonrefundable.
This is an interactive, thought-provoking program to help leaders improve their confidence to advance their careers.
About this event
The term 'impostor phenomenon' was introduced in 1978 in the article "The Impostor Phenomenon in High Achieving Women: Dynamics and Therapeutic Intervention by Dr Pauline R Clance and Dr Suzanne A Imes", and it has since morphed into The Imposter Syndrome. The 2020 KPMG Women's Leadership Summit Report found 75% of female executives across industries have experienced imposter syndrome at some point in their careers.
Imposter syndrome is that little voice that says, 'I'm not good enough', 'I hope they don't find out I can't do this job'; 'I can't apply for that role,
I don't have the experience', 'You will fail!'. This syndrome can be crippling, destroying the careers and emotional wellbeing of its sufferers.
Our critical voice, the one that calls out the imposter, not only keeps us from applying for jobs we are capable of doing, it stops us from having difficult conversations with others about boundaries they have crossed, unacceptable behaviour and performance issues. It deprives organisations of a pipeline of leaders who are collaborative, humble and supportive; all sought-after 21st- century leadership traits that many women naturally have.
This leadership program will help you appreciate your critical voice as a biological function of your fight-or-flight limbic brain thats purpose is to keep you aware of societal rules so you can belong, feel safe and survive the jungle! Of course, this was fine in tribal times when we were living in a jungle and the rules were different, but the brain's programming is now outdated. This program will provide a long overdue update.
If you suffer from the fear of applying for a more senior position, presenting in front of others and speaking up on important issues, spending time with Kristyn and the courageous participants of this program will help you to 'show up' and be the great leader you wish to see in the world.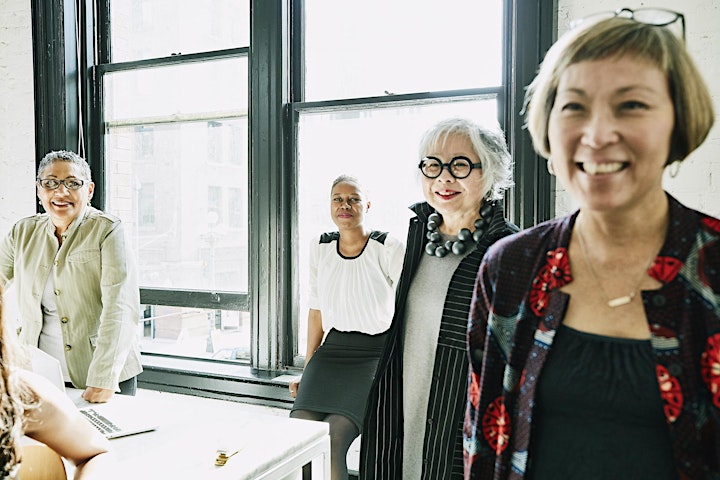 WORKSHOP OUTLINE
Over the course of the program you will learn:
The neuroscience of imposter syndrome
How outdated stereotypes feed the inner critic's fear of 'showing up'
Identify and work to your signature strengths
Realise you're not one, but many parts vying for fears to be calmed and needs met
Meet the three main parts of your ego through an introduction to Transactional Analysis
Identify triggers that commonly evoke the inner critic's negative dialogue
Reassure your inner critic when mistakes are made
Change the language of your inner critic to be less judgemental and more solution focused
Create collaborative dialogues and agreements with your inner parts to meet their needs
Face the parts of your psyche that you're afraid to look at to recover their hidden gifts
This is an interactive program with stimulating activities, thought- provoking questions and deep, intelligent discussions about how to build confidence, accept yourself just the way you are and reframe the voice of the critic so you 'show up' and be the great leader you were meant to be. This program aims will give you the space to listen to remarkable stories of courageous women who are going through what you are.

INCLUSIONS
The CliftonStrengths Assessment
CliftonStrengths 34 reveals your complete talent DNA and helps you understand how to use it to succeed no matter your CliftonStrengths profile. You will receive a two-hour debrief/ coaching session. (TBA)
One-day Online Program (12 Leaders)
You will join 11 other change- makers in this highly interactive, insightful one-day workshop to build confidence in your ability to lead effectively, present confidently and master your inner critic. 9 May, 2021
Individual Coaching Session
After the full-day session you will attend a 1.5-hour one-to-one leadership coaching session with the facilitator, Kristyn Haywood where you can explore the content on a more personal level. - (TBA)
Leadership Coaching Circle
You will rejoin your leadership group for this two-hour interactive session to inspire others with your stories, and to be inspired by program participants who have put the course into practice. (9 June)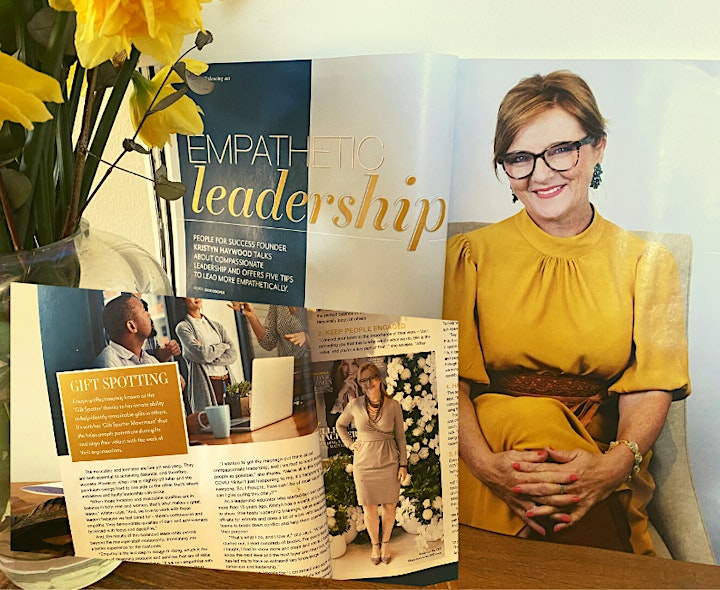 ABOUT YOUR FACILITATOR
Kristyn Haywood
I'm an experienced Leadership Educator, Executive Coach and world-class Facilitator. My career in the field spans over 20 years, including 10 years as a Human Resources Professional and Executive. During this time, I completed a Master of Business and chose the topic of Leadership Development to complete my master's thesis. In 2004, I founded People for Success to pursue my passion for developing leaders.
I've invested thousands of hours reading, learning, travelling the world to study with my favourite masters. I'm obsessed with psychology, motivation and great leadership. It's who I am, not what I do. And I want to share all that I know with you.
Lead With Confidence is a program that arose from my experience coaching and helping highly competent women conquer their inner critic so they could show up and step into roles and situations confidently without all the skills, experience and qualifications. My obsessive passion is that more women 'show up' with all their natural colours and be the integral leaders the world needs now.
I'm also intimately familiar with imposter syndrome having battled with it for years before I discovered the truth; that it can be overcome and that life is infinitely more enjoyable when our inner critic is kind and respectful. Join me on this incredible journey to find your true nature beyond the grasp of your ego.
Our Brochure
Download our brochure by following this link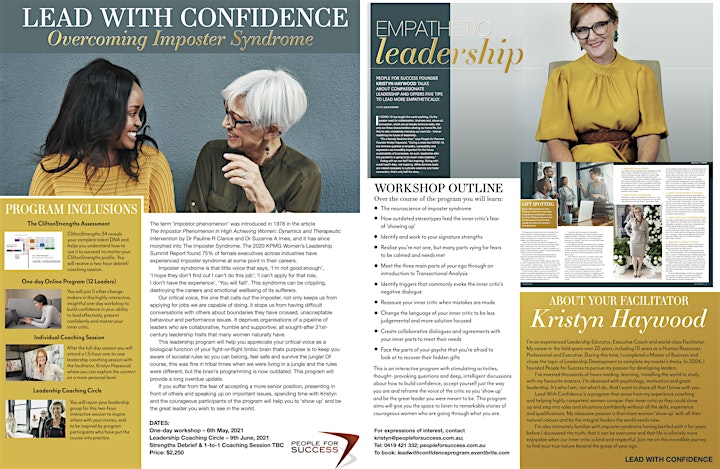 Contact Us
For expressions of interest, contact kristyn@peopleforsuccess.com.au;
Tel: 0419 421 332; peopleforsuccess.com.au