Event Information
Location
The Fig Tree Theatre
UNSW
High St, Gate 4
Kensington, NSW 2033
Australia
Description
A play in French wih English over titles.

Directed by Jean-Yves Brignon
Cast: Lou-Ann Aubin, Olivia Auday, Loic Barancourt, Jean-Yves Brignon, Harley de Burgh, Anouk Jurado, Luc Marin, Rachel Wach
Costumes scooting: Jodi Pettersen
Communication: Maité Cosserat, Léa Granado
more details on our website...
Let us saying the playwhright about the play.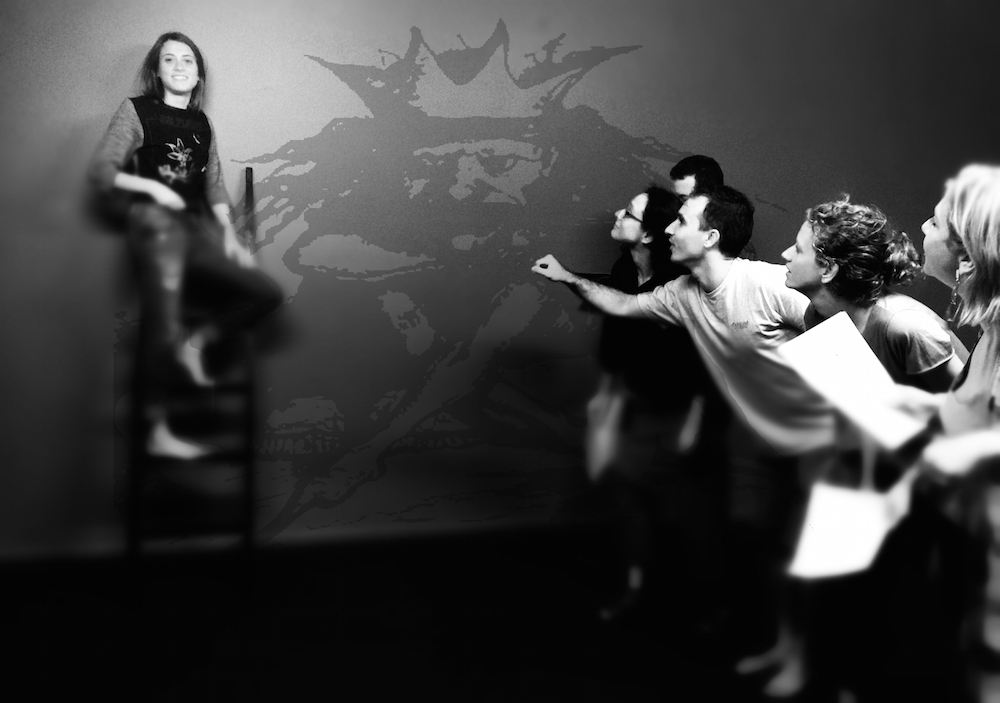 "The play is immoral? Do you think so? Is it the subject? Triboulet is deformed, Triboulet is unhealthy,
Triboulet is a court buffoon — a three-fold misery which makes him evil. Triboulet hates the King because he is King, the nobles because they are nobles, and he hates ordinary men because they do not have humps on their backs. His only pastime is to set the nobles unceasingly against the King, crushing the weaker by the stronger. He depraves the King, corrupts and stultifies him; he encourages him in tyranny, in ignorance and in vice. He lures him to the families of gentlemen, pointing out the wife to seduce, the sister to carry off, the daughter to dishonor. The King in the hands of Triboulet is but an all-powerful puppet which ruins the lives of those in the midst of a festival. At the moment Triboulet is urging the King to carry off the wife of M. de Cossé, M., de Saint-Vallier reaches the presence chamber, and in a loud voice reproaches the King for the dishonor of Diana de Poitiers. This father, from whom the King has taken his daughter, is jeered at and insulted by Triboulet. Then the father puts out his hand and curses Triboulet. It is from this scene that the whole play develops. The real subject of the drama is the curse of M. de Saint-Vallier....On whom has this curse fallen? On Triboulet as the King's fool? No. On Triboulet as a man, a father who has a heart and has a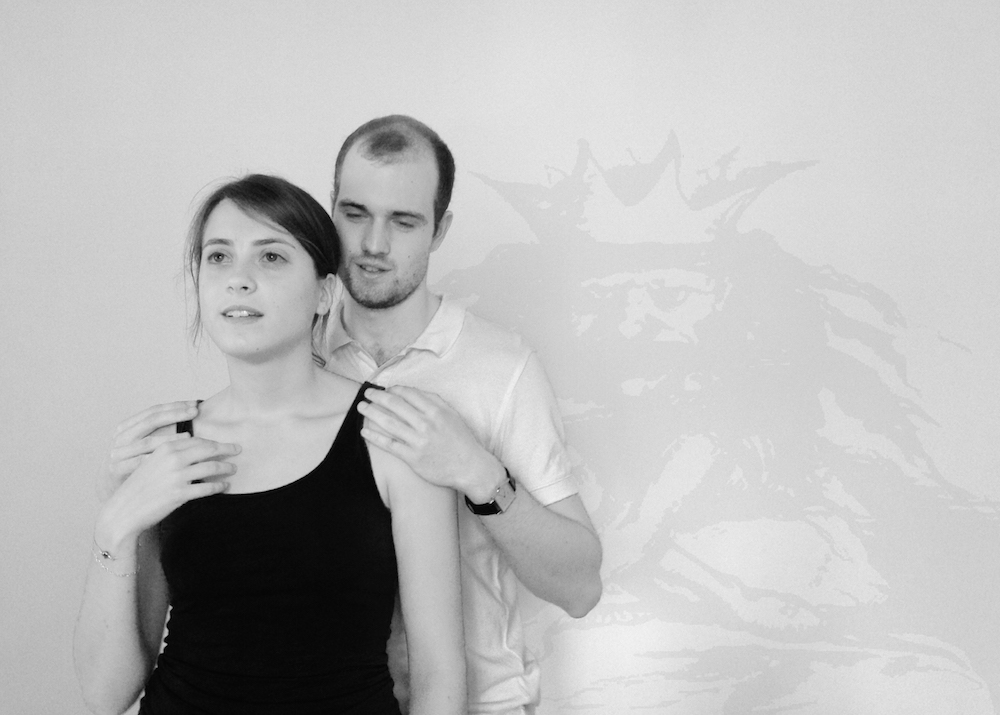 daughter....Triboulet has but his daughter in the world. He hides her away in a deserted part of the city. The more he spreads the contagion and vice in the town, the more he seeks to isolate and immure his daughter. His greatest fear is that she may fall into evil, since being evil himself he knows the suffering it causes. The same king whom Triboulet is urging to rape, will ravish his daughter. He wishes to kill the King, and so avenge his child, it is his Daughter whom he slays. The curse of Diane's father will be fulfilled on the father of Blanche. It is not for us to decide if this is a dramatic idea, but certainly it is a moral one....If the piece is moral in its invention, is it that it was immoral in its execution? Probably there is nothing immoral in the first and second acts. Is it the situation in the third [in the play the one in the Duke's chamber} which shocks? Is it the fourth act which is objectionable? But when is it not permitted for a king on the stage to make love to the servant at an inn? The Greek theatre...has done it. Shakespeare...has done it. [Authority] wished that the public should stifle this play from a distorted imagination, without hearing or understanding it, even as Othello stifles Desdemona.

---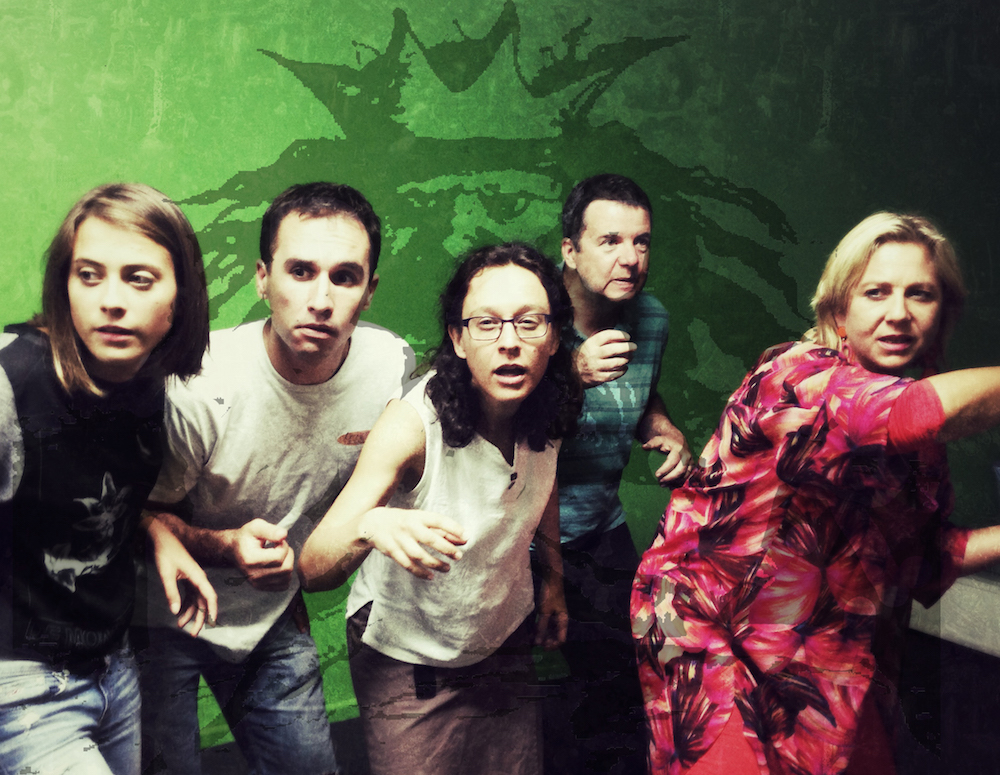 152... Alors que la fête bat son plein au Louvre, et que François 1er s'adonne à son sport favori, le libertinage, la cour apprend l'incroyable : Triboulet le bouffon, Triboulet le bossu, le monstre dégoulinant de fiel et de cynisme, a une fille belle à croquer, qu'il cloître derrière les hauts murs d'une maison borgne en plein Paris ! Ni une ni deux, la jeunette est aussitôt enlevée en pleine nuit par une bande de courtisans, ramenée au palais et offerte en pâture au royal débauché. Fou de douleur, souffrant en sa chair le déshonneur de sa fille, qui était la seule chose qu'il aimait au monde, Triboulet jure de se venger...
Location
The Fig Tree Theatre
UNSW
High St, Gate 4
Kensington, NSW 2033
Australia
Organiser of Le Roi s'amuse, by Victor Hugo

Mission
Produce and direct performances and movies in French with English subtitles and bilingual plays.
Description
We offer worshops and Drama classes in French for kids, teenagers and adults. Learn, discover, practice and improve your acting.
The company Dram'in French was founded in 2010.
------------------------------------------------

La compagnie produit et dirige des spectacle en français sous-titrés en anglais et des pièces bilingues.
Apprenez, découvrez, pratiquez le théâtre. La compagnie propose des ateliers et cours de théâtre en français pour enfants, adolescents et adultes.

N'hésitez pas à publier toute information que vous pouvez connaitre dans le domaine du spectacle et du cinéma.

La compagnie Dram'in French a été créé en 2010