Multiple Dates
Law Week 2021—Graphic justice exhibition tours with SCLQ
Celebrate Law Week 2021 with free tours of our exhibition, Graphic justice: pictures worth 1000 words.
About this event
Graphic justice: pictures worth 1000 words explores how legal practitioners, companies and advocacy groups are beginning to apply 'design thinking' and 'graphic justice' principles to help people better understand and navigate the law.
In Law Week join one of our free guided tours to learn more about how 'graphic justice' is supporting equitable access to the law.
Tour dates and bookings
Daily from 1.15pm to 1.45pm, Monday to Friday, 17–21 May
Remember to bring your ticket with you on the day and all visitors will need to go through security screening on arrival.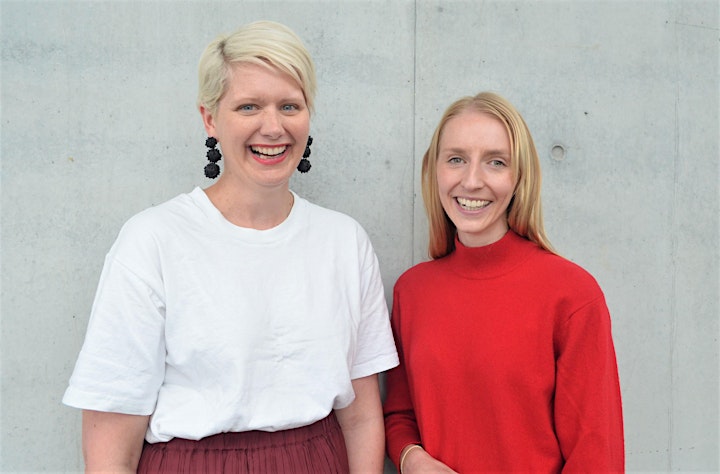 Your guides
Kat (on the right) is our Curator and one of our Legal Research and Customer Support Librarians. She is passionate about empowering the community to understand and explore the legal system.
Kirsten (on the left) is our Community Education Coordinator. She is passionate about making the legal system accessible, removing barriers to understanding and creating relevant learning experiences.
Additional health and safety measures we are taking
We have developed a range of COVID-19 health and safety measures that we will ask you to follow during your tour.
If you are feeling unwell or have visited a restricted area in the past 14 days we ask that you do not attend the tour.
Have further questions?
Email us hep@sclqld.org.au
Organiser of Law Week 2021—Graphic justice exhibition tours with SCLQ