Launch Technology & Innovation Learning Hub in Canterbury Bankstown Region
Description
Thank you so much for having a look at our invitation!!!
We are very excited to announce that the Campsie RSL Group is launching a partnership with leading Silicon Valley Incubator Founders Space to develop a World Class Technology & Innovation Learning Hub in the Canterbury Bankstown Region.
Our main objectives are:
To provide ongoing access to cutting-edge training, mentorship, funding and the latest technology to social/community entrepreneurships (i.e. those that solve social/community problems).

Establish a world-class innovation hub that is accessible to the broader community (i.e. which includes youth-young adults, community groups, small business, charities etc)

Provide pathways for start-ups to scale and expand to global markets via the Founders Space international network (particularly China and the US).
You are invited to our launch of this venture where our Keynote Speaker, Silicon Valley Heavyweight and CEO of Founders Space, Steve Hoffman will introduce our services and give a Keynote Speech: Silicon Valley Innovation - Think Like a Startup.
Here is a special intro video from Steve about Founders Space coming to Australia, Please Click Here to Watch the Video.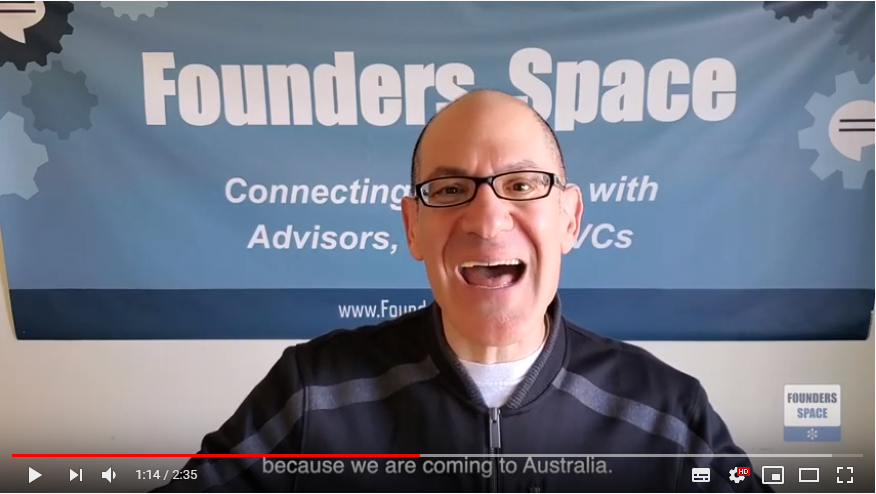 Food and beverages will be provided.
Please RSVP to this Event NOW and you can get free entry for an exclusive innovation seminar and Q&A session with Steve Hoffman. ONLY LIMITED SEATS AVAILABLE.
For more information please contact Colin Farrell on 0405 258 110 or colinfarrell@crslgroup.com.au.
Join us as we reveal how our services will transform our community.