Sales Have Ended
Registrations are closed
Tickets for this event have now closed. Details of our upcoming workshop topics can be found here: http://collaborateplus.eventbrite.com
Sales Have Ended
Registrations are closed
Tickets for this event have now closed. Details of our upcoming workshop topics can be found here: http://collaborateplus.eventbrite.com
Description
---
Start-up finance
Knowing your real costs from development to delivery is essential when building your business model. During this workshop we will examine how to prove your company will have a going concern once it starts. You will also learn how to value your company and draft an investment proposition.
What to expect
The workshop will begin with a look at all of the costs a product's sales price supports. We will use a real case study to examine typical numbers for a company selling through distributors and directly through eBay. After reviewing the fixed costs, we will work out how many products we would have to sell and present this in a basic profit and loss statement.
In the second half of the workshop, we will consider costs over a three-year period, looking at the most common valuation models and funding options. We will examine the impact of bank loans, government grants and business angel investments and what each party stands to gain or lose. Finally, we will consider the factors that impact the financial viability of a company, such as cash flow, warranties, assumptions, or inflation.
By the workshop's conclusion, you will:
understand the rules of thumb to test a business model

know the difference between development, fixed and variable costs and how they feature in a profit and loss statement

see the long-term impact of different sources of funding, including grants, loans and equity

be aware of other financial hurdles that need to be considered.
Attendees will be awarded a digital Certificate of Attendance.
About the Presenter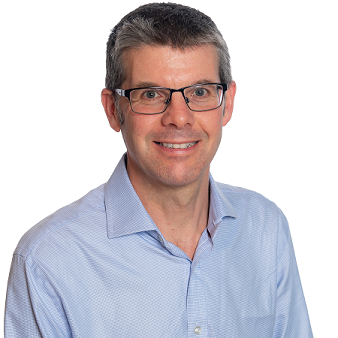 Brian Dorricott has taken 50 teams through ON, Australia's national science and technology accelerator run by the CSIRO. He has first-hand experience as an engineer, serial founder and entrepreneur. Brian has founded two companies: Gordano in 1994 (exit to MBO, 217 times return on investment), which provided messaging software that was used by 13,200 companies including the US Army, IBM and Telstra, and an internet security company (sold to Cisco, 50 times return on investment).
Subsequently, Brian ran an angel network reviewing 235 companies, presenting 23 to business angels, resulting in $11 million in investments for 11 companies, including $2 million from local angels. He left his role as the Entrepreneur in Residence at SETSquared (the world's leading university incubator) to facilitate and lead individuals and teams through the process of maximising their innovation impact, both for themselves and Australia.

---
About the program
The Launch Plus Incubator Program is a series of workshops hosted by ACU Collaborate Plus, Australian Catholic University's entrepreneurship and innovation hub.
The series is designed to take you through all of the stages of starting and growing a successful business. Budding entrepreneurs are welcome to attend all of the workshops.
The workshop topics include:
idea generation and validation
research and development for founders
start-up legal
start-up finance
selling skills for founders
pitching and funding options
digital marketing.
Find event details for all workshops.
---
Supported by the NSW Government Boosting Business Innovation Program.