Description
---
Selling skills for founders
(Previously titled - Selling and telling)
Now more than ever, entrepreneurs need to accelerate the process of selling their first product or service to generate quick sales. Sales capabilities are critical to a start-up's success, especially in highly competitive business-to-business markets. Strong sales and communication skills at the individual level help entrepreneurs align with their buyers and prospects. You'll be able to help them overcome their problems and create value for them and your start-up.
What to expect
Entrepreneur and entrepreneurship academic, Dr Hormoz Ahmadi, will share how a start-up's management team can improve their personal selling skills (including face-to-face sales and negotiation) in order to create and grow a business more swiftly. The workshop will be interactive and allow plenty of opportunity for discussion.
Workshop topics include:
how to prepare for a face-to-face sales session with a buyer organization
the possible structures of buyer organizations and who are the key decision makers & influencers
how to improve active listening as an important skill for sales minded entrepreneurs
how to demonstrate credibility with the prospect in a face-to-face sales session
identifing the need(s) of a prospect in a face-to-face sales session
best strategies for handling customer objections in business-tobusiness sales situations
how trial closes should be used.
Attendees will be awarded a digital Certificate of Attendance.
For ACU students
Did you know this workshop can count towards your ACU Leadership Program Certificate? More information about the Leading With Impact Program can be found here:
https://www.studentportal.acu.edu.au/discoveru/community/student-leadership-opportunities/leadership-program--leading-with-impact/leadership-framework
More information about the specific Tier 1 Bronze level activities offered by ACU Collaborate Plus is available at the following link:
https://www.studentportal.acu.edu.au/acuinfo/cao/collaborate-plus
About the Presenter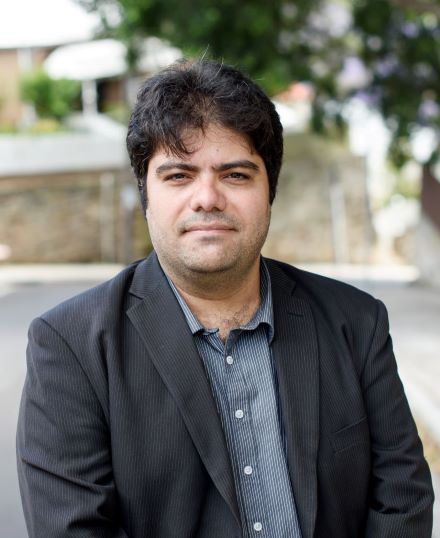 Dr Hormoz Ahmadi is a senior lecturer in innovation and entrepreneurship at Australian Catholic University's (ACU) Peter Faber Business School. His teaching interests include new venture/entrepreneurial firm development, business-to-business marketing, sales management, international marketing, marketing management and market research. His research focuses on entrepreneurial marketing, product and brand innovation and customer-firm relationships.
Over the past six years, Dr Ahmadi has been involved in identifying the trends and conducting research in the areas of product and brand innovation management and new technology ventures growth. Dr Ahmadi was also an entrepreneur, sales engineer and marketing manager in the telecommunications and electronics industries for 10 years before joining academia. His research has been published in well-reputed and high-rank marketing and entrepreneurship journals. He is currently collaborating with and managing several industry-relevant research projects.

---
About the program
The Launch Plus Incubator Program is a series of workshops hosted by ACU Collaborate Plus, Australian Catholic University's entrepreneurship and innovation hub.
The series is designed to take you through all of the stages of starting and growing a successful business. Budding entrepreneurs are welcome to attend all of the workshops.
The workshop topics include:

idea generation and validation
research and development for founders
start-up legal
start-up finance
selling skills for founders
pitching and funding options
digital marketing.
Find event details for all workshops.
---
Supported by the NSW Government Boosting Business Innovation Program.