Sales Have Ended
Registrations are closed
Tickets for this event have now closed. Details of our upcoming workshop topics can be found here: http://collaborateplus.eventbrite.com
Sales Have Ended
Registrations are closed
Tickets for this event have now closed. Details of our upcoming workshop topics can be found here: http://collaborateplus.eventbrite.com
Description
---
Digital marketing
Kickstart your digital marketing strategy with an understanding of social media platforms and how digital marketing channels work together to make the biggest impact.
What to expect
This interactive workshop will explore how social media channels such as Facebook and LinkedIn interact with Google advertising and your SEO strategy. You will also learn how to address low- and high-intent prospects with your marketing strategy, and examine Facebook's many features, such as Profiles, Pages, Marketplace, Groups, Instagram, Messenger and the Facebook Pixel.
By the workshop's conclusion, you will:
understand the fundamentals of digital channels (Google, Facebook, Instagram and LinkedIn) and how they work together to achieve marketing results
know the elements of a results-driven digital marketing strategy
understand the different parts of the Facebook platform and how to use them effectively
know the requirements for effective engagement and advertising on Facebook
be able to develop the bones of your digital marketing strategy.
Attendees will be awarded a digital Certificate of Attendance.
For ACU students
Did you know this workshop can count towards your ACU Leadership Program Certificate? More information about the Leading With Impact Program can be found here:
https://www.studentportal.acu.edu.au/discoveru/community/student-leadership-opportunities/leadership-program--leading-with-impact/leadership-framework
More information about the specific Tier 1 Bronze level activities offered by ACU Collaborate Plus is available at the following link:
https://www.studentportal.acu.edu.au/acuinfo/cao/collaborate-plus
About the presenter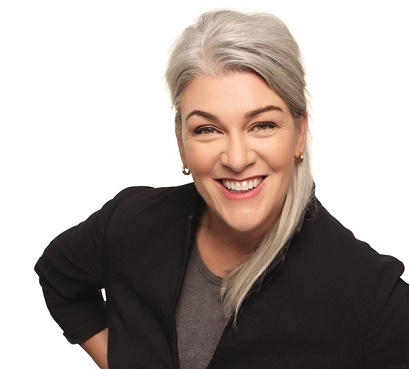 Beth Powell has been speaking to audiences about digital marketing and online profile building for the past nine years in large conferences, workshops, lectures and seminars.
Beth is the founder of Digital Marketing Club, a coaching and online training business for marketers and non-marketers who want to increase revenue through digital marketing and improve their marketing skills, confidence and efficiency.
She is the author of the book "Drive More Business: A five step Guide to Digital Marketing for Auto Dealers" and over the past 10 years, has become known as the go-to person for learning how to use digital marketing and social media to grow your business.
Beth counts Toyota Australia as one of her larger clients. The program Beth developed for Toyota takes their sales and marketing teams on a journey into the world of social selling and digital marketing across hundreds of showrooms across Australia.
Beth is a Facebook advertising specialist and her online training programs on all aspects of Facebook marketing are certified by the Australian Marketing Institute and available through Digital Marketing Club.
Prior to launching Digital Marketing Club, Beth worked as a marketing and communications specialist for government, enterprise and not-for-profit organisations.
---
About the program
The Launch Plus Incubator Program is a series of workshops hosted by ACU Collaborate Plus, Australian Catholic University's entrepreneurship and innovation hub.
The series is designed to take you through the stages of starting and growing a successful business. Budding entrepreneurs are welcome to attend any the workshops.
The workshop topics include:
idea generation and validation
research and development for founders
start-up legal
start-up finance
selling skills for founders
pitching and funding options
digital marketing.
Find event details for all workshops.
---
Supported by the NSW Government Boosting Business Innovation Program.