Sales Have Ended
Registrations are closed
Tickets for this event have now closed. Details of our upcoming workshop topics can be found here: http://collaborateplus.eventbrite.com
Sales Have Ended
Registrations are closed
Tickets for this event have now closed. Details of our upcoming workshop topics can be found here: http://collaborateplus.eventbrite.com
Kickstart your digital marketing strategy with an understanding of e-marketing and digital channels, including websites and mobile apps.
About this event
Kickstart your digital marketing strategy with an understanding of e-marketing and digital channels, including websites, mobile apps and social media platforms. Learn how they work together to make the biggest impact.
This interactive workshop will explore how digital marketing strategies improve performance for your business in the digital space. We take you through a range of digital marketing options, including social media, email marketing and blogging, to help you understand what would work for your business. We will help you understand the techniques that are important in making smart decisions about Google advertising and SEO. You will also learn how to address low- and high-intent prospects with your marketing strategy, and examine different platforms including Facebook, Instagram, LinkedIn and Google.
Learning outcomes:
Understand the fundamentals of digital channels (Google, Facebook, email marketing, blogging and LinkedIn) and how they work together to achieve marketing results.
Know the elements of a results-driven digital marketing strategy.
Understand the different parts of the Facebook platform and how to use them effectively.
Know the requirements for effective engagement and advertising on Facebook.
Be able to develop the bones of your digital marketing strategy.
Presented via Zoom
Attendees will be awarded a digital Certificate of Attendance.
For ACU students
Did you know this workshop can count towards your ACU Leadership Program Certificate? More information about the Leading With Impact Program can be found here:
https://www.studentportal.acu.edu.au/life-at-acu/programs/leadership/leadership-program-leading-with-impact/leading-with-impact-activities
About the presenter
Dr Syed Muhammad Fazal-e-Hasan been speaking to audiences about digital marketing and online profile building for the past 10 years in large conferences, workshops, lectures and seminars.
Dr Fazal-e-Hasan has performed successful entrepreneurship by establishing a chain of digital marketing training institutes. Currently, his research, teaching and consultancy focuses on consumer behaviour and marketing strategy in the digital space.
Dr Fazal-e-Hasan has completed many research and entrepreneurial projects using advanced digital and project management techniques, and he has contributed to 14 medium to large size projects, including Devonport Digitalisation, Brisbane Airport Corporation (BAC) and Global Entrepreneurship Monitor projects.
As a professional speaker, Dr Fazal-e-Hasan's goal is to make sure everyone leaves his workshops with:
innovative ideas
a strategy and techniques they can immediately implement in their business
a positive feeling about their progress so far
the motivation and inspiration to do more.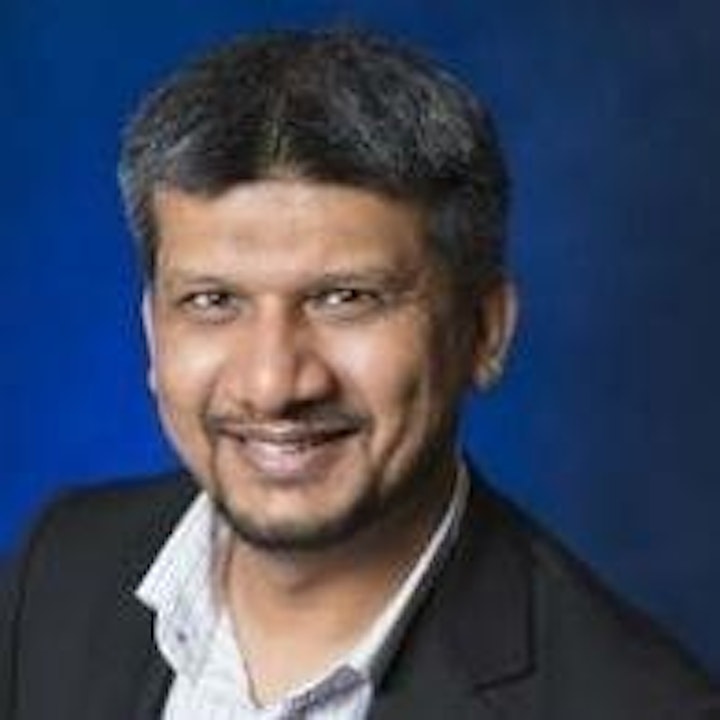 About the Launch Plus Incubator Program
The Launch Plus Incubator Program is a series of workshops hosted by ACU Collaborate Plus, Australian Catholic University's entrepreneurship and innovation hub.
The series is designed to take you on a journey through the key stages of starting a business, or simply further your entrepreneurial skills to take advantage of future opportunities. Attend the full program for maximum benefits or choose specific workshops relevant to you and your aspirations.
Workshop topics include:
design thinking
developing and testing your business idea
identifying and reaching your target market
preparing the perfect pitch
business legal basics
grant and tender writing
cash flow basics
digital marketing.
Find event details for all workshops.
Supported by the NSW Government Boosting Business Innovation Program
Organiser of Launch Plus Incubator Program – Digital marketing
What is ACU Collaborate Plus?
ACU Collaborate Plus aims to support and develop fledgling businesses and small-medium enterprises (SMEs) through the sharing of resources, knowledge, research and expertise.
At ACU Collaborate Plus you can:
- Access our free co-working facilities 
- Receive free advice on your business ideas
- Attend regular workshops and networking events, including our Launch Plus Incubator Program.
Coworking Space Locations
North Sydney
Ground Floor at 33 Berry Street, North Sydney, NSW.

Strathfield
Ground Floor Edward Clancy Building at 167-169 Albert Road, Strathfield, NSW.
This program is proudly supported by the NSW Government.