About this Event
LAUNCH
PAULA DO PRADO, "PALLAY YUYAY: TO GATHER, TO REMEMBER"
JAYANTO TAN, "RITUAL MY BEAUTIFUL CURSE (CAP GO MEH)"
SATURDAY 6 MARCH, 12-3PM
Verge will be open Saturday 6 March to view Paula do Prado, "pallay yuyay : to gather, to remember " and Jayanto Tan, "Ritual My Beautiful Curse (Cap Go Meh)".
There will be three viewing times
12-1pm, 1-2pm, 2-3pm.
Please RSVP
Free entry
*Please note, in accordance with the COVID-19 NSW Health, please sign in with the QR code.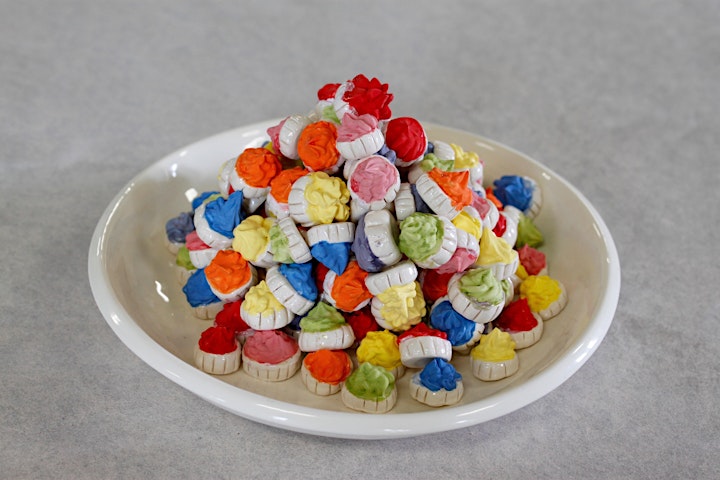 Jayanto Tan, "Fairy Iced Gems Biscuit", ceramic, 2021. Image courtesy of the artist.