Description
You are invited!
Jennifer Campbell warmly invites you to the launch and celebration of her exciting new projects – her latest book, The Essential Guide to Successful Training: Shifting Paradigms in Organisational Learning, her new TTW institute, and a suite of trainer development programs.
Discover new ways to support your business through trainer development and integrated and effective training solutions, which help foster a healthy, positive culture.
About The Essential Guide to Successful Training: Shifting Paradigms in Organisational Learning
International author, facilitator and master trainer Jennifer M Campbell knows what it takes to make training successful. Having facilitated training on five continents and trained trainers for almost 20 years, she has a broad understanding of the training system.
Jennifer shares her secrets, with frank system-wide perspectives, which blend mainstream and alternative approaches for transformative results. Her profound insights and practical solutions will help you:
Gain multiple and simultaneous outcomes and benefits from training

Ensure success using the six aspects of the Essential Success Blueprint

Achieve your desired results using The Training Whisperer's Results Formula

Identify and maximise the value of collaborative training every time

Ensure formal learning is easily and effectively transferred into the workplace

Recognise and utilise subtle, powerful levers of excellent results

Train less, learn more and get better results!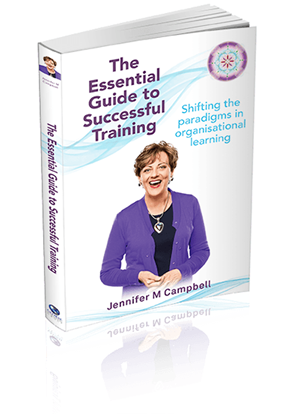 3.30pm Thursday 22 March, 2018
3.30-4.00pm Refreshments and networking
4.00-4.05pm Welcome and introduction by MC, Amanda Blesing
4.05-4.25pm Jennifer M Campbell
4.25-4.45pm Book signing
4.25-5.00pm Refreshments and networking continues
Parking
There is plenty of metered parking right out front of the Elwood Sailing Club, as well as free street parking across the road.