About this event
Did you know that laughter has a surprising number of benefits for physical and mental health as well as social well-being?
Laughter Yoga can bring joy to your life with a fun and interactive form of exercise that can reduce stress, relieve muscle tension, deepen breathing, and improve blood circulation.
Voluntary laughter provides the same physiological and psychological benefits as spontaneous laughter. Laughter Yoga is fun!
Enjoy a healthy belly laugh with Heather Joy from The HappyDemic for FREE laughter yoga live workshop via Zoom Video Conferencing.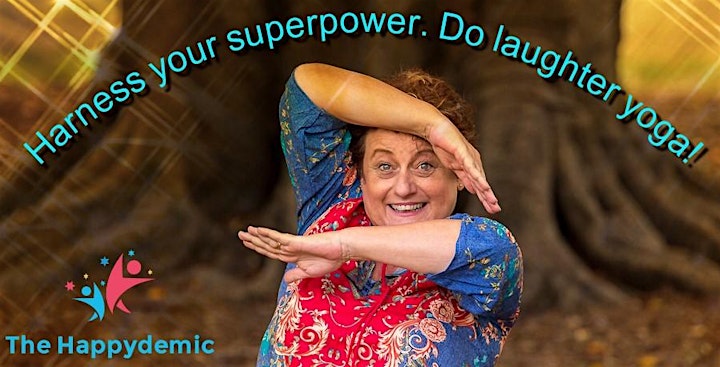 Organizer of Laughter Yoga for Carers - April Session 2
With one in every eight Australians caring for a family member or friend, Carers Queensland is committed to providing specialised carer, aged, and disability support services.
For almost 30 years, Carers Queensland has been working to advocate for equal rights, opportunities, and enhanced outcomes for families.
We work within and value our local community, responding to unmet need with care and respect, assisting those who are disconnected through high-quality personalised support.
Our objective is to ensure you achieve your goals, enhance your relationships, and can move forward with a life based on your own decisions and choices.