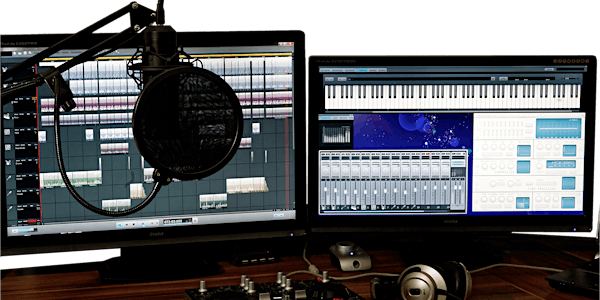 Last Minute Productions - Royalties Rights Regulations and Recordings
Location
Redfern Community Centre
29-53 Hugo Street
Redfern, NSW 2016
Australia
Songwriting and Recording Rights. Understand your songwriting and recording rights and how to register, protect yourself and earn royalties.
About this event
Last Minute Productions & Music Studio Redfern Community Centre present -
Royalties, Rights, Regulations and Recordings, and How they all work.
A Free 6-week online & face to face program facilitated by @Timmcartney
What the program will cover:
Week 1 - "I wrote a song" What next? Sign up to APRA
So you have written a song, with or without someone else, and you are performing it live, YES you can earn money, YES it's your copyright!
What and who are APRA? And what is a Live Performance Return?
Week 2 - "I recorded a song" What next? Sign up to PPCA
So you have written and recorded a song, with or without someone else's help.
Did you use any musicians? Do they own anything?
What and who are PPCA?!?
Week 3 - What are masters? Why is my Producer asking for Royalties?
So you have hired and paid a Producer but they still want royalties? Because they added their intellectual property or performed on it OR even wrote one lyric or a melody!
Week 4 - What do I do with this sample of Michael Jackson's voice?
Samples and how to use them, how to Clear them.
Week 5 - Simple contract ideas to save time
So you are writing music with your friend, your partner and what happens when it becomes successful? What happens when it makes money.
Find out how to legally split the grey area of songwriting, recording and selling.
Week 6 - I have music and everything and now I wish to sell it.
Figure out how to promote your music, how much it costs and what a smart strategy is.
.
.
Meet the facilitator Timothy Philip McArtney
Self-Employed Musician — McArtney Music Pty Ltd
Music Producer, Recording engineer, Mixing Engineer, Songwriter and Music Consultant. — Working from Hercules Street Studio, Surry Hills.
Recording engineer for "The Voice", Briggs, Lisa Mitchell, Jarryd James, Rose Tattoo, Hoodoo Gurus, Gurrumul.
Career Highlights —
- Band Leader and Music Consultant for "I Am Woman" Australian Feature Film
- Band Leader and Casting for 3 seasons of "A Place To Call Home"
- Musician on "Love Child"
- Composer and recording engineer for Transport NSW Heritage museum Advertisement
- Songwriting co-write featured on American Disney TV Show "Grownish"(Stronger Than - LANKS)
StudioRCC programs are for 18years and over, any participants under 18yrs younger must be accompanied by an adult.
COVID INFORMATION
All LMP Staff will ensure social distancing and capacity must not exceed one person per 4 square metres of space in indoor areas of the premises and one person per 2 square metres of space in outdoor areas of the premises.
LMP staff will remind people that a condition of entry to the building is that attendees maintain 4 square metres and social distance as part of their introduction to attendees.
Face masks must be worn by staff and facilitators and program participants while in indoor areas, unless exempt.
Safe distancing spots are installed on the floor for areas outside the lift and bathrooms where a queue may occur.
Seating will also be designated for LMP staff and studio users to help maintain 4 square metre and social distance.
Last Minute Productions have confirmed with Redfern Community Centre that conditions of entry are displayed at the entry to the building.
The conditions include that people may not enter if they feel unwell, that they must review and follow health advice corresponding with NSW Health Covid 19 Case Locations, and they must provide contact details for the purposes of contact tracing.
Processes are in place to ensure that people provide the required contact information, such as by checking phones for the green tick to confirm they have checked in (keeping 1.5m physical distance between staff and patrons).
QR codes should be clearly visible and accessible including at entrances to the premises.
Attention for online students. Please use this zoom link to join RRRR weekly
https://us02web.zoom.us/j/85078847625
Any login issues please email: thorn@lastminuteproductions.com.au