Large igneous province: new insights into Mesoproterozoic magmatism
Sales Have Ended
Registrations are closed
Thank you for registering for the workshop. Should you have any questions you can contact us on dem.events@sa.gov.au
Sales Have Ended
Registrations are closed
Thank you for registering for the workshop. Should you have any questions you can contact us on dem.events@sa.gov.au
GSSA Workshop: Large igneous province: new insights into Mesoproterozoic magmatism in southern Australia
About this event
Monday 7 June 2021
South Australia Drill Core Reference Library or Online
The Geological Survey of South Australia is hosting a one day workshop to review the latest geoscience on Mesoproterozoic magmatism in southern Australia.
The focus will be on new geoscience of the Gawler Range Volcanics and Hiltaba Suite of the Gawler Craton.
Heat and material inputs into the crust during the early Mesoproterozoic formed these units which represent one of Australia's great large igneous provinces extending across a region of at least 180,000 km2.
This event was also responsible for widespread alteration and fluid flow, including formation of the Olympic Dam Cu-Au-U-Ag-REE deposit and related deposits of the Gawler Craton. Presentations will include:
Mesoproterozoic mafic rocks of the Gawler Craton
Geochemical constraints on the petrogenesis of the Gawler Range Volcanics and Hiltaba Suite
Stratigraphy of the Gawler Craton's Mesoproterozoic magmatic rocks
Duration of magmatism from high precision geochronology
The workshop will be held at the South Australia Drill Core Reference Library and will be available as a live stream.
A light lunch will be provided at the end of the workshop.
Following lunch attendees to the in-person event will have the opportunity to inspect relevant core and rock samples.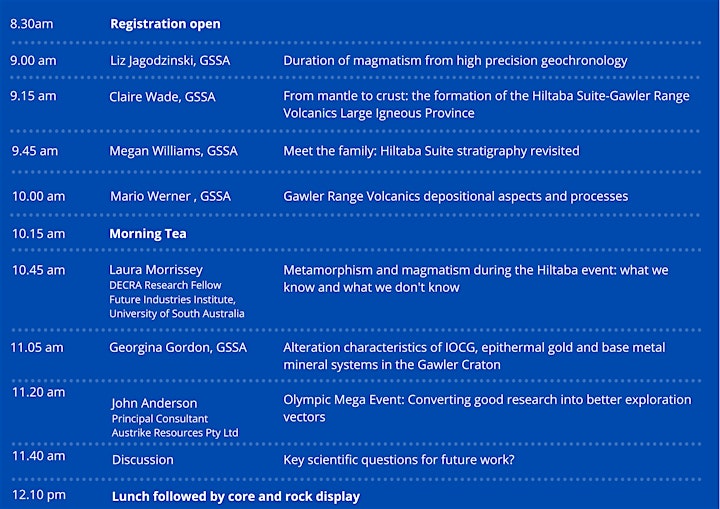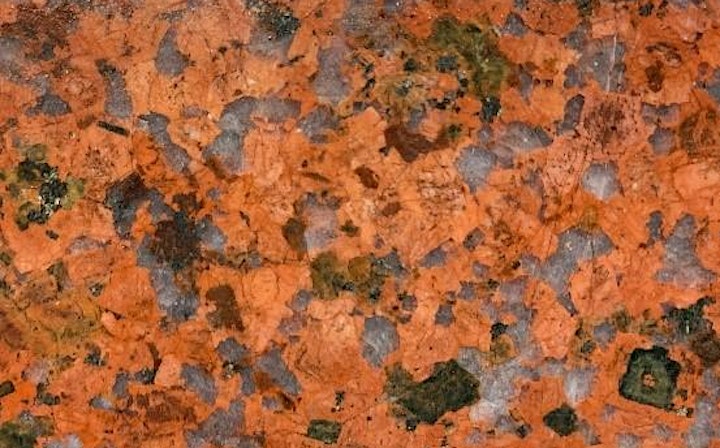 Organiser of Large igneous province: new insights into Mesoproterozoic magmatism