Sales Have Ended
Ticket sales have ended
Thanks for your interest. Ticket sales have now ended but you can keep up to date with the latest events by signing up to our newsletter here. We hope to see you at a Canon Collective event soon!
Sales Have Ended
Ticket sales have ended
Thanks for your interest. Ticket sales have now ended but you can keep up to date with the latest events by signing up to our newsletter here. We hope to see you at a Canon Collective event soon!
About this Event
Would you like to learn how to take amazing landscape photographs? In this workshop we'll cover the fundamental techniques required. Guided by our experienced Canon Collective Ambassador, Steve Huddy will pair theory with in-depth knowledge and practical shooting to deliver a fun and rewarding experience.
So whether heading abroad, across country or just to your favourite spot down the road, this workshop will give you the confidence to hone your creative skills and capture the beauty of the world in which we live.
Topics covered
 • Introduction to the EOS menu system
 • EOS metering & focus basics
 • Exposure compensation
 • Composition guidelines
What to bring
 • A limited range of Canon gear will be available for use during the workshop
 • Use your own EOS camera & lenses or borrow one of our EOS Rs with a RF24-105F4L lens
 • A tripod and remote switch (if you have)
Skill level
 • All skill levels welcome, this is a beginner workshop.
 • Check out these landscape photography tips pre-event to maximise your Collective experience.
Important information [Insert info as required with a focus on supply of Canon product - examples below]
  • Bring water, sun cream, hat, walking shoes, etc.
 • Moderate fitness level
 • Parking is available on site
COVID-safe event conditions:
Please note that by booking this workshop you agree to the necessary precautions to ensure the safety of all participants and of our team. This includes:
 • Adhering to a maximum number of persons (inclusive of your Collective Ambassador) as per government advice
 • Maintaining 1.5m social distancing at all times and indoor distancing as advised by each state government – applicable between Ambassadors and all guests
 • Learning outcomes will be provided by verbal explanation. Canon Collective Ambassadors will be unable to handle your cameras or review results on the LCD screen.
 • Access to hand sanitiser during the event
 • Wiping down / sanitisation of all shared gear
Who should not attend?
 • Anyone feeling unwell or awaiting COVID-19 test results
 • Anyone who has travelled overseas within the last 14 days
 • Anyone who has been in contact with any known positive COVID-19 person within the last 14 days
 • Anyone at "greater risk of serious infection" as described by the Australian Government as follows:
   - people aged 70 years and over
   - people aged 65 years and over with chronic medical conditions
   - people with a compromised immune system
   - Aboriginal and Torres Strait Islander peoples 50 years and older with one or more chronic medical conditions
By booking an event, you agree to cooperate with all requirements and confirm you do not fall within one of the above listed categories. If your situation changes between booking your event and the day of the event, please do not attend and reschedule your place by contacting us.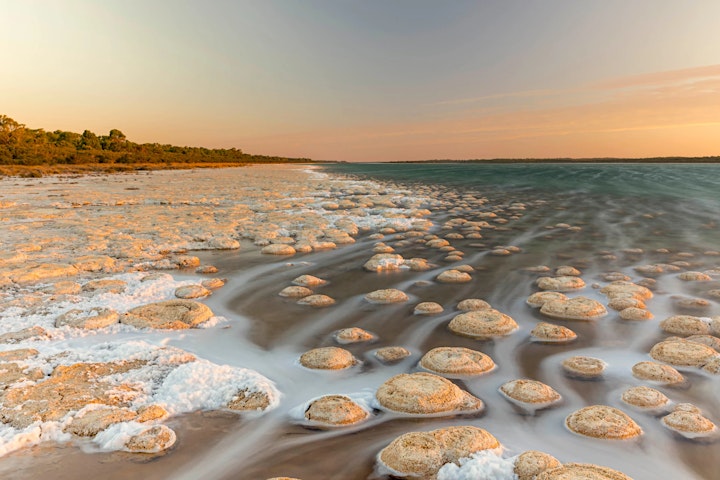 Above: Image by Canon Collective Ambassador Steve Huddy, Thrombolites, WA
Main: Image by Canon Collective Ambassador , Port Willunga Ruined Jetty, SA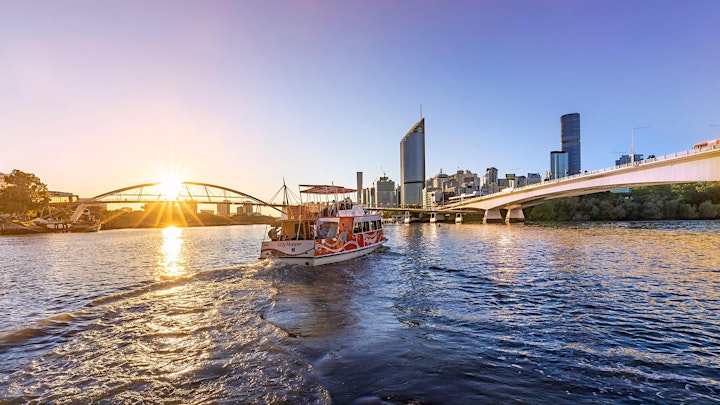 Above: Image by Canon Collective Ambassador Greg Sullavan, Brisbane Ferry
Please consider the following requirements prior to booking this workshop, in consideration of the host and other participants:
 • Please arrive 15 mins before for start time. The workshop will begin at the designated time and late arrivals may not be admitted.
 • If you are more than 15 minutes early, please make yourself comfortable and wait for the host to greet guests together at the same time.
 • Please choose carefully. Except where otherwise indicated, we do not offer refunds unless an event has to be cancelled, rescheduled to a date you cannot attend, or where required under Australian Consumer Law. View the Terms of Registration.
 • Please take careful note of event details at time of booking. If you have any further question's, contact us at collective@canon.com.au, however please note that due to the nature of our work we may be unable to respond to all request in a timely manner.
Share your images
Download or update your Canon Camera Connect App on the App Store or Google Play. This will enable image transfer and remote shooting from your mobile device for all compatible Canon cameras.
We'd love to see what you capture! Please share your images from this event by tagging @canoncollectiveofficial or #canoncollective for your chance to be featured on the Canon Collective official Instagram account.
And don't forget to follow @canoncollectiveofficial on Instagram, join our Canon Collective Facebook community and sign up to receive our newsletter.
Date and Time
Location
Port Willunga Jetty Ruins
Port Willunga Beach
Esplanade
Port Willunga , SA 5173
Australia
Refund Policy