Sales Have Ended
Registrations are closed
Thanks for RSVPing to the Landcare for our Future Event at Mt Mugga Mugga on Sunday 8th November- can't wait to see you there! If you can no longer attend - please let us know either on eventbrite or by emailing Correa at communications@sactcg.org.au so we can offer your spot to someone else :~)
Sales Have Ended
Registrations are closed
Thanks for RSVPing to the Landcare for our Future Event at Mt Mugga Mugga on Sunday 8th November- can't wait to see you there! If you can no longer attend - please let us know either on eventbrite or by emailing Correa at communications@sactcg.org.au so we can offer your spot to someone else :~)
A Landcare event for young people aged 18-35 as part of the Landcare for our Future series.
About this Event
Join like-minded young people at Mount Mugga Mugga to help the volunteers at Isaacs Ridge/Mt Mugga Mugga Parkcare plant some acacias on the western side of the reserve, tackle some of the woody weeds in the area and learn about the environmental values of Mount Mugga Mugga and Isaacs Ridge.
When: Sunday November 8th- 9.30am-12.30pm
Where: Mount Mugga Mugga- park and meet at the Akame Cct entrance- across from 20 Akame Cct, O'Malley ACT. We'll be walking into the planting site- it's about a 15 minute walk in.
Bring: sun protection and a water bottle, wear sturdy shoes, long pants and long sleeves (old clothes) as we will be working around some thorny weeds!
Optional: If you have them, bring your own gardening gloves and shovel.
We have clean tools and gloves, and will give training and instructions on how to use them safely.
**If you need assistance with transport- get in touch at communications@sactcg.org.au and we may be able to arrange some car-pooling.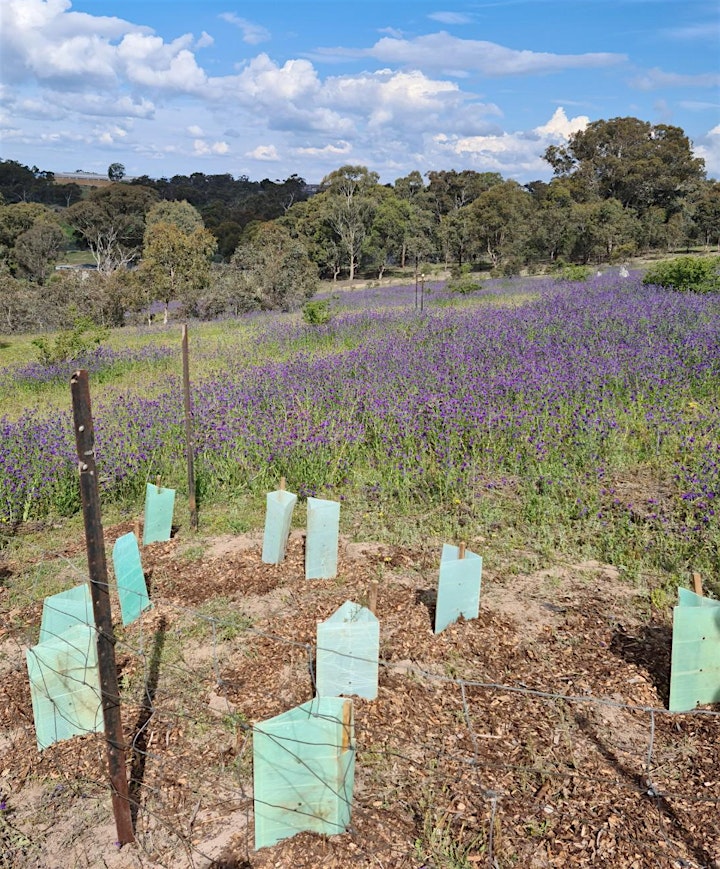 This event is part of the Landcare for our Future program. You can sign up for updates and further Landcare for our Future events here.
Landcare for our Future events aim to:
🍃Give you new skills in landcare including: tackling invasive plants, managing erosion and track maintenance, ecosystem monitoring and planting. You can use these skills for landcare in the future, or just caring for your own backyard!
🍃Connect you with other like-minded young people and build strong network of young people who care about the environment in Canberra.
🍃Connect you with local landcare and parkcare groups in Canberra, and allow for knowledge sharing together
🍃Make a difference repairing some of our native ecosystems around the ACT
🍃Be FUN! We won't just be working, we will be snacking, chatting and having some fun social times as well.