Land Management for Conservation – Truths from the First Tasmanians
A forum of eminent historians, academics and practitioners in Land Management through Fire from historical and modern outlooks and practices
About this event
Conservation Landholders Tasmania is partnering with Reconciliation Tasmania to present a forum of eminent historians, academics and practitioners in the field of Land Management through Fire from both historical perspectives and modern-day applications.
The recent shocking events on mainland Australia have highlighted and reinforced the urgency of dealing with and planning for the risk of bushfires on our properties. This forum provides an opportunity to increase our understanding of past and current practices applicable to protecting our land from fires plus minimising their effects.
Our panel of presenters includes:
1. Leslie Dick (traditional Welcome to Country and Smoking Ceremony)
2. Dr Patsy Cameron (setting the scene with her family history on Invasion)
3. Professor Greg Lehman (cultural burning and human landscapes in Tasmania)
4. Peter Stronach, Acting CEO Landcare Tasmania (issues to consider for Conservation Properties)
5. Jim Wilson, Director Forico (Forest and Fire Management as a profession)
6. Professor David Bowman (Pyrogeography and Fire Science, UTAS)
A Q&A session will follow each presentation. These are anticipated to be highlights of the day for panel presenters and attendees – informative and profoundly useful to landholders and indeed all citizens. Tea and coffee will be available from 8:30 am, with the forum to commence at 9:00 am. We will be providing morning tea and lunch and the day will conclude at approximately 4:30 pm.
Fuller's Bookshop will also have a range of titles for sale relevant to the forum's theme.
Leslie Roy Dick is an Aboriginal Elder who is a direct descendant of the northeast tribal chief Mannalargenna on his mother's side. He is a sacred Aboriginal Fire Keeper and Aboriginal Smoker and has brought back his ancestor Mannalargenna's sacred Aboriginal Smoking Ceremony. He grew up in Somerset on the northwest coast around his Aboriginal Great Grandmother where he learnt and practiced his traditional Aboriginal culture.
Patsy Cameron is an Aboriginal Elder who has worked consistently for 30 years to achieve positive outcomes in Aboriginal education. She implemented Aboriginal Studies as a major course at UTAS, lectured in several faculties and worked tirelessly to increase success for Aborigines in higher education. Patsy grew up on Flinders Island and retains strong cultural and spiritual connections to the Island.
Greg Lehman is Pro Vice Chancellor, Aboriginal Leadership at the University of Tasmania, and an outstanding writer, curator and commentator on history, identity and place in Tasmania. Descended from the trawulwuy people of north east Tasmania, Greg's acclaimed creative works explore the impact of colonisation on Tasmania's social fabric and environment.
Peter Stronach starting working in the environmental field while in Primary School, addressing pollution in his local creek and engaging with Council to rectify the situation. With a deep understanding of the Tasmanian environment and an uncanny knack of being able to talk to anyone, on the land or in town, about the life around us in a way that is inspirational, informed and inclusive. His current work as Community Landcare Manager for the last 10 years and deputy CEO for Landcare Tasmania spans the breadth and depth of this amazing island. He has an unabated passion and enthusiasm for the environment, community, owls and a good yarn.
Jim Wilson, Plantation Operations and Services Manager at Forico, is a leader in the Tasmanian forest sector, managing a large plantation estate for them within a corporate values setting focused on people and the environment. Jim is also a Recognised Professional Forester and Non-Executive Board Director of the Institute of Foresters of Australia (IFA).
David Bowman holds a research chair in Pyrogeography and Fire Science in the School of Natural Sciences and is the Director of the transdisciplinary Fire Centre at the University of Tasmania. He is one of the world's leading wildland fire scientists, noted for his development of the transdisciplinary field of pyrogeography that provides a synthetic understanding of landscape burning that unites human, physical and biological dimensions of fire from the geological past into the future and spanning local to global geographic scales.
Programme Timetable
Start Finish Subject Presented by Where
0830 0900 Tea/Coffee In Hall
0900 0950 Welcome to Country & Smoking Ceremony Leslie Dick On adjacent land by War Memorial
10:00 10:15 CLT & RT Welcome Dr Gail Dennett, Bill Lawson AM In War Memorial Hall
10:15 10:45 Morning Tea
10:45 11:15 Invasion scene setting Dr Patsy Cameron
11:15 11:30 Q&A
11:30 12:00 cultural burning and human landscapes in Tasmania Prof Greg Lehman
12:00 12:15 Q&A
12:15 13:15 Lunch Courtesy of Forico
13:15 13:45 Landcare presentation Peter Stronach
13:45 14:00 Q&A
14:00 14:30 Forest and Fire Management as a profession Jim Wilson
1430 1445 Q&A
1445 1515 Afternoon Tea
1515 1545 Pyrogeography and Fire Science Prof David Bowman
1545 1600 Q&A
1600 1630 Closing panel All presenters
• We will provide compostable cups on arrival – please reuse for your morning and afternoon drinks
• Morning Tea and Lunch will be served in the Hall
• Public toilets are available in the Hall
• Parking is available in the Memorial Hall car park at the Hall entrance or the driveway around the playing field.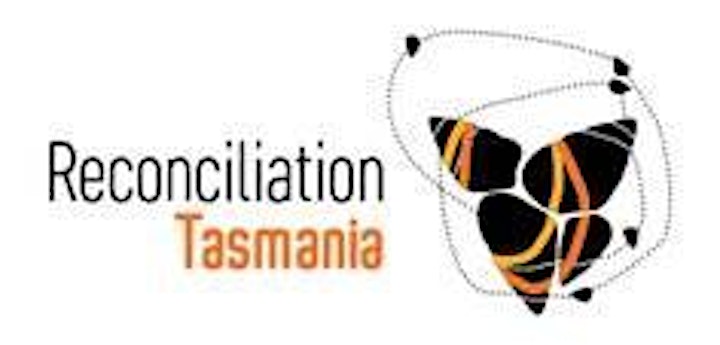 Organiser of Land Management for Conservation – Truths from the First Tasmanians
Conservation Landholders Tasmania(CLT) is an educational trust that provides regular field days and forums for landholders who have conservation covenants on their land, and others sharing a similar commitment to conservation. Currently there are approximately 890 covenanted landholders in Tasmania, covering approximately 110,000 hectares of the State.
Reconciliation Tasmania promotes the ongoing culture and history of Tasmanian Aboriginal people within the broader non-Aboriginal community, thus deepening understanding of our shared past and strengthening reconciliation. We believe assisting those who seek truth and reconciliation will lead to a more welcoming and informed State for all.