The six perfections are the holy actions of the bodhisattvas, but they're also skills we can develop right now, in our messy, ordinary lives
About this event
The Six Perfections (paramitas), literally mean "gone beyond." They are the practices of bodhisattvas, holy beings who have completely renounced the self; they have transcended selfish concerns and cherish only others. A bodhisattva's bodhicitta never stops. Even sleeping, there is no self-cherishing; even in a coma, infinite merit is still created. The Six Perfections are:
Charity (dana)
Morality (shila)
Patience (kshanti)
Perseverance (virya)
Concentration (dhyana)
Wisdom (prajna)
Each perfection is perfect, flawless. Each arises from bodhicitta and is supported by the other perfections, including the wisdom of emptiness. Because of that, a bodhisattva generates infinite merit every moment, whether outwardly engaged in working for others or not.
This is in-depth study group meets fortnightly, and is suitable for established students and the committed beginner. Please feel free to try out a class to see if the topic and presentation suits you. Each class will have readings from our root texts, video from HH the Dalai Lama's teachings, and an opportunity for questions in real time via the chat.
Registration
Individual class by donation. Please offer what you are comfortable with. You are most welcome to come to any or all of the classes!
Package of all 9 classes for $190. To register and receive all zoom links in one transaction, select a ticket, click on the promo link, enter promo code "PACKAGE" and this registration option will appear.
Slides of the powerpoints are emailed at the completion of each class as well as to all package holders (also available in the LTC member's area).
Get the Texts
We will be referencing a new book on The Six Perfections by Lama Zopa Rinpoche, where he carefully describes each perfection, revealing the depth of its meaning and how it intertwines with each other perfection. Rinpoche also explains how to practice it fully in our everyday lives—offering concrete ways for us to be more generous, more patient, more wise. We can progress in our practice of the perfections until we, like the bodhisattvas, learn to cherish others above ourselves.
The study group will also be continuing to use the structure within Steps on the Path VOL 3, by Geshe Sopa. This volume begins with an explanation of what distinguishes the Mahayana practitioner from other Buddhists and goes on to describe the nature of bodhicitta, and goes on to provide a detailed commentary on the two methods to develop this awakening attitude: the techniques of sevenfold cause-and-effect and exchanging self and other.
About the Presenter
Eddie Peet has been teaching at Langri Tangpa Centre since 1997. Not shy of life's dirty reality, several tragic life experiences brought Eddie to Buddhism. He first met the Dharma when he attended meditation classes with Ven. Pende Hawter, the founder of Karuna Hospice Service. Eddie is a registered western teacher within the FPMT, and has attended advanced study programs in Buddhist Philosophy and practice. He has read almost every book in our library. Just ask him about the topic you are interested in, and he can point you the right direction!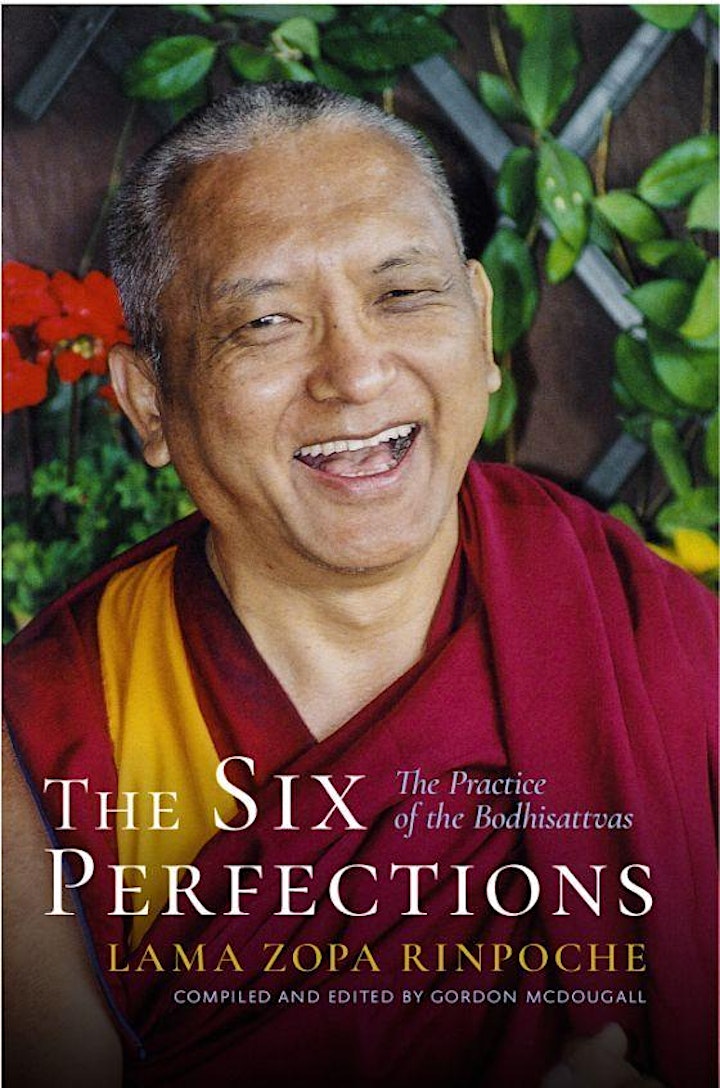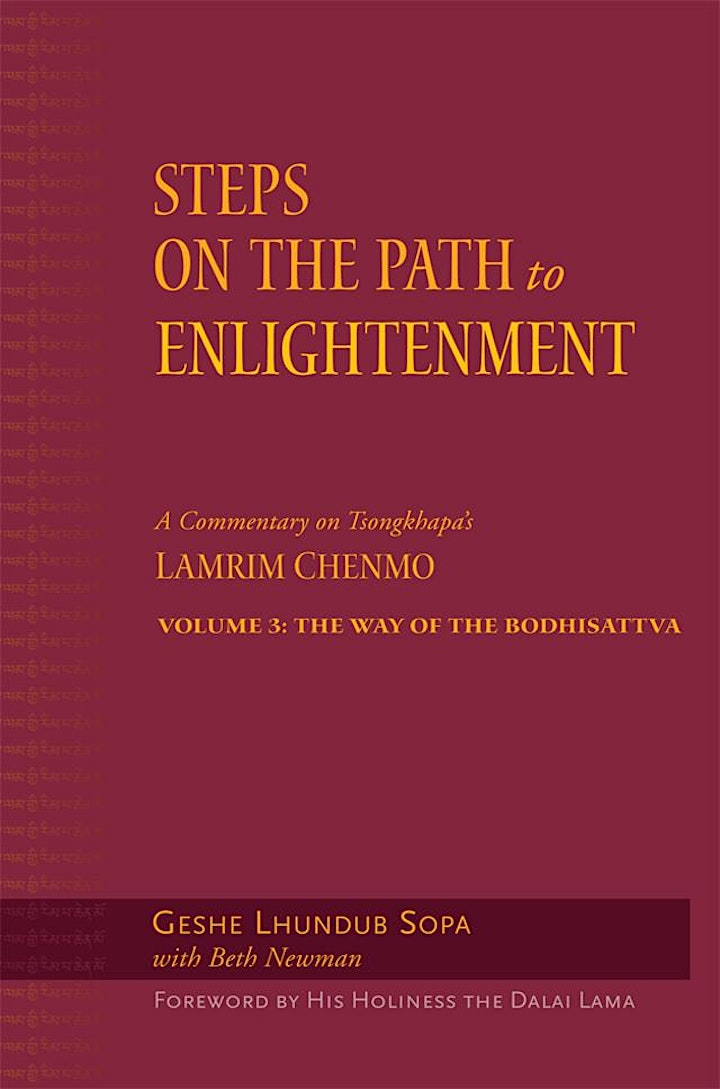 Organiser of Lamrim Chenmo - The Six Perfections (ONLINE)