Event Information
Refund policy
Contact the organiser to request a refund.
Eventbrite's fee is nonrefundable.
Getting started investing and want to learn more about these ETFs (Exchange-traded Funds) but not really sure where to start? Start here!
About this event
Have you always been curious about investing but never knew where to start? Or maybe you were scared about losing all your money? Confused by the jargon? ... Or thought the stock market wasn't for you? Then ETFs are a great place to start!
But what are they???
Over this action-packed hour Ladies Finance Club Founder Molly Benjamin, is teaming up with Head of Personal Investor, Balaji Gopal from Vanguard (one of the biggest investment companies in the world) to break it down for you!
We are going to look at:
What are ETFs and how do they work
Different types of ETF products are available
How to invest in ETFs
Different ways ETFs can work within a portfolio (without the boring bits)
We want you to leave this session feeling confident about how to purchase your first ETFs!
Now, why is it important that you learn how to invest? Well, ladies, we live longer than men (on average by about 5 years) and through our working lives earn less (there's still a pay gap) plus a whole bunch of other reasons (family, part-time work etc). In short, we need our money to last longer and investing is a great way to achieve that!
Here at Ladies Finance Club, we believe learning about investing doesn't have to be confusing and complicated. In fact, it can be easy, fun, empowering and profitable when done right!
We want you to control life on your own terms, grow your wealth, feel confident about your money and plant the seeds for a more secure financial future (and yes, you can still buy shoes).
This webinar will give you real-world practical information to help you understand and get started on your own investing journey… no matter what your salary!
So get your bestie, grab a glass of vino (and of course snacks)... and get ready to learn about the world of ETFs!
Ready to become an investing buff? #Boom yes you are!
ABOUT OUR SPEAKERS
Molly Benjamin- Founder of Ladies Finance Club in Australia and UK
Molly Benjamin was not very good with money. Although she had been working in the financial sectors for national and international companies for most of her career such as Barclays, the Financial Conduct Authority and the Bank of Queensland as a communications and events specialist. In fact, over a glass of prosecco with her gal pals she realised they were all a bit #clueless when it came to their personal finances. As an experiment, Molly put on an info-night in her living room. No big deal, just a few girls, some champagne and a money expert with real-world insights.
Things really took off from there and LFC UK was born in London in 2018. Since then they have had over 10,000 women attend an event, webinar, course or workshop. They have run events with Microsoft, Financial Times, Deloitte, White Fox, Sydney Airport and many other global banks, law firms, fashion houses and technology startups. In August 2019, Molly launched Ladies Finance Club in Australia with the same mission to build a tribe of money-savvy women. She's passionate about empowering women to take control of their own finances so they have the freedom to live rich, exciting lives on their own terms.
Balaji Gopal - Head of Personal Investor at Vanguard Australia
In this role, Balaji leads Vanguard Australia's retail business, including the build out of a digital offer that allows Australian investors to take greater control of their investment portfolio.
Balaji has gained over 18 years' experience working across government, financial services, investment and management consulting sectors and has helf numerous roles at ANZ.
Balaji holds a Bachelor of Commerce and Computing from Osmania University (India), along with a Masters in Applied Science (Computing) from RMIT University and a Masters in Applied Finance from Macquarie University.
Rachel White - CFA, Head of Product Management at Vanguard Australia
Rachel White joined Vanguard in August 2015 and is now the Head of Product Management. Rachel manages the team responsible for overseeing and supporting Vanguard's product range, ensuring Vanguard's managed funds and exchange traded funds and are fit for purpose and support positive outcomes for investors.
Prior to this, Rachel was Head of Product Strategy where she was responsible designing all new funds and ETFs for the Australian business. Previously, Rachel held similar roles in Vanguard's U.K. business based in London. Prior to joining Vanguard, Rachel gained experience at organisations such as PM Capital and NAB.
Rachel holds a Bachelor of Commerce from the University of Melbourne and is a CFA Charterholder.
ABOUT LADIES FINANCE CLUB
LFC is a membership for women who want to take control of their financial futures (without the boring bits)! They run events, webinars and courses with leading financial experts in the countries on a range of money-related topics!
ABOUT VANGUARD
With over AUD $9.3 trillion in assets under management as of 31 January 2021, including more than AUD $2 trillion in ETFs, Vanguard is one of the world's largest global investment management companies. In Australia, Vanguard has been serving financial advisers, retail clients and institutional investors for 25 years.
Thank you to our fabulous sponsors Vanguard.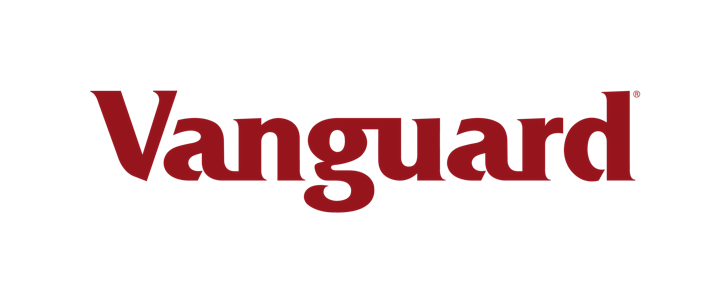 Date and time
Location
Refund policy
Contact the organiser to request a refund.
Eventbrite's fee is nonrefundable.