Enjoy the luxury of quality free time surrounded only by three things: cheerful people, decadent food and luscious Italian wine pairings!
About this event
Bringing people together around a long and abundant table is the central element of our "La Dolce Vita" events. Forget your worries and join a small group of people in blissful conversation, laughter and learning, while savouring excellent food and Italian wines paired by our experienced sommeliers.
What is included?
5-course dinner (see menu below)
6 pairing Italian wines (tasting pouring of 50ml)
Sommelier-guided dinner
Italian wine learning
A community of people who are passionate about food, Italian wines and quality of life
Who is coming?
Anyone looking to share happiness and who makes the most of that moment. If you are all about good food, wine and treasures living life to the fullest: YOU ARE WELCOME!
When? Tuesday, 22nd of June
Where? Olio Kensington Street at 2/2/10 Kensington St, Chippendale
What Time? 7:00 to 9:30 PM. Please arrive by 6:45 PM to check-in and get settled.
Who? Guided by Daniel Marcella, Founder and Principal Sommelier at Italian Wine Society
*If there are any food intolerances or allergies, please let us know in advance. The amount of wines served is inside the limit of driving.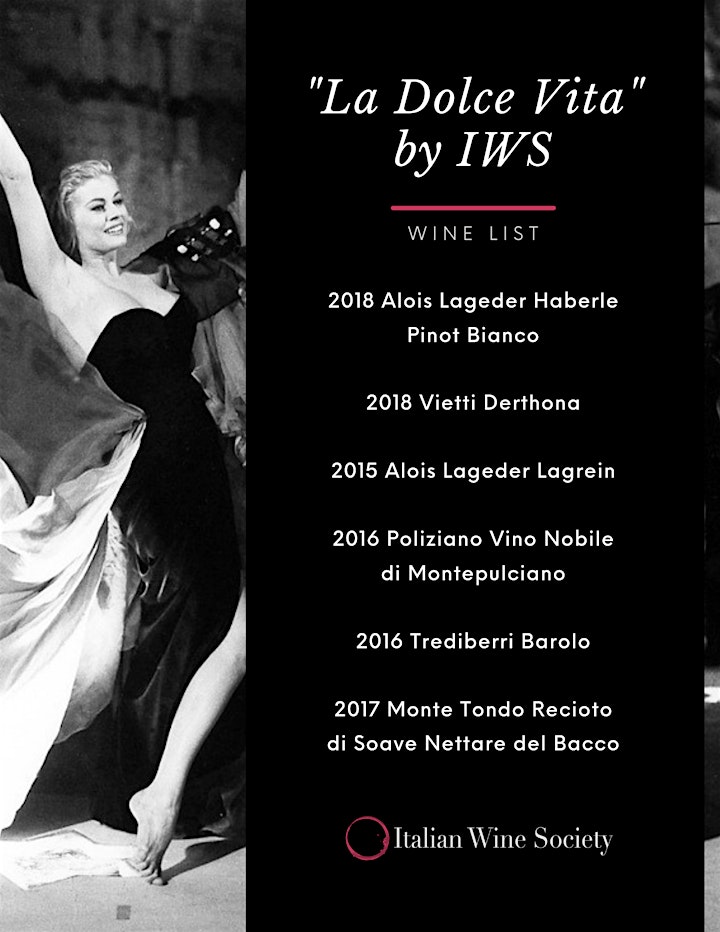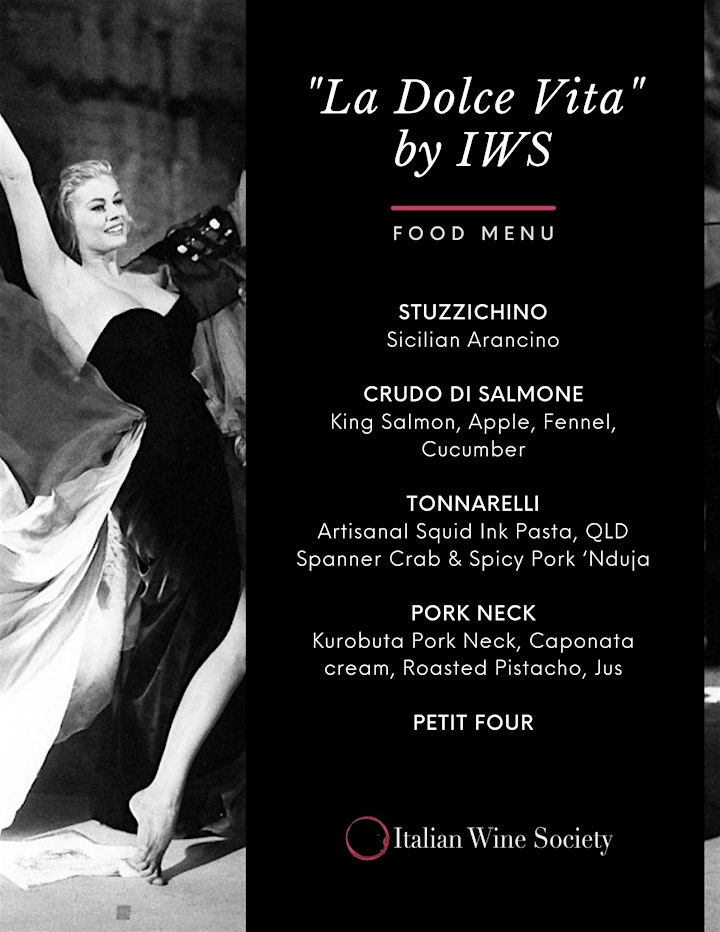 Organiser of La Dolce Vita Wine & Dine at Olio Kensington Street
Where authentic Italian Wine Experts spread the gospel of Italian wine, its biodiversity, culture, and history in Australia. Mixing education, network & pleasure, all in one place. How Italian!
Join our events and learn about the Italian abundant lifestyle; full of worldly pleasures brought toyou by the Italian Wine Society.