Kundalini Yoga 8 Week Program or Casual Visit

Monday, 20 November 2017 from 6:00 pm to 7:30 pm (AEDT)
Event Details
What a Kundalini class is like?
Kundalini Yoga is the yoga of awareness. The majority of the practice is done with the eyes closed whilst this can be challenging for some at first, it assists you to be able to delve within. Class will include Kriya. Kriya are a series of postures, breath, and sound that work toward a specific outcome. Class will include powerful ancient mantra, meditation (Samadhi) mudra (hand position), drishti (eye focus), bandha (body locks), and pranayama. Classes run for 1.5 hours & includes savasana (relaxation).
All of these techniques impact the kundalini in particular ways, and a practice that includes them all can be very transformative. The practice of Kundalini Yoga is quite different compared to most known forms of yoga in Australia. Every class is different and is intended to work on a specific aspect of the physical, mental, or emotional body. However, at the heart of Kundalini Yoga is a spiritual focus which will turn you inwards to connect with your divinity.
What is Kundalini?
The term 'kundalini' is a Sanskrit word for 'primal energy' located at the base of the spine. Through a committed spiritual practice, the kundalini can be awakened and travel up through the body which cleanses and purifies the glandular system, nervous system, and energy centres. The kundalini can move to the top of the head (Sahasrara Chakra) to expand consciousness and achieve enlightenment.
A kundalini awakening experience will often produce heightened states of awareness, feelings of ecstasy and an experience of Oneness.
In Kundalini Yoga, we aim to arouse this energy in a safe and controlled manner. We use techniques to strengthen the physical body, nerves, glands and the mind. The kundalini is a powerful energy, and the body and mind must be conditioned to accommodate its movement.
With a consistent practice of Kundalini Yoga, under the guidance of an experienced teacher, it is possible to awaken the kundalini energy safely so that it can be integrated comfortably. As the kundalini energy rises, opportunities for growth will continually be presented. A supportive community who are walking the same path and can empathise with the vicissitudes of rising kundalini is essential for a smooth transition of consciousness.
Our 8 Week Kundalini Yoga Program will run on Monday Nights for 1.5 hours.
The first class is on Monday the 9th October, starting at 6pm.
Comfortable clothing required, no equipment necessary, matts are provided.
Contact Soul Haven to register your place 02 4704 8500
KUNDALINI YOGA
Find your balance & explore your infinite potential
Kundalini Yoga, as taught by Yogi Bhajan, uses active and passive asana-based kriyas, pranayama, and meditations which target the whole-body system to develop awareness, consciousness and spiritual strength. Kundalini Yoga is also known as the Yoga of Awareness; it focuses on self-awareness and delivering an experience of your highest consciousness.

Meet your Teacher – Nirvair Devi
Nirvair begun practicing Kundalini yoga back in 2013. Nirvair has successfully completed her KRYI Kundalini immersion teacher training under Guru Dass, who trained directly with Yogi Bhajan.
Nirvair was literally called to the Kundalini immersion to undertake teacher training with Guru Dass & it changed her life, reporting that it gives her so much joy to share this beautiful technology.
Nirvair is passionate about helping everyone achieve the best from their life and so they can simply enjoy being themselves. Every class is different and is intended to work on a specific aspect of the physical, mental, or emotional body.
This style of yoga is not about changing 'what's out there' to bring about happiness. The practice continually affords you the opportunity to see yourself differently and evolve consciously.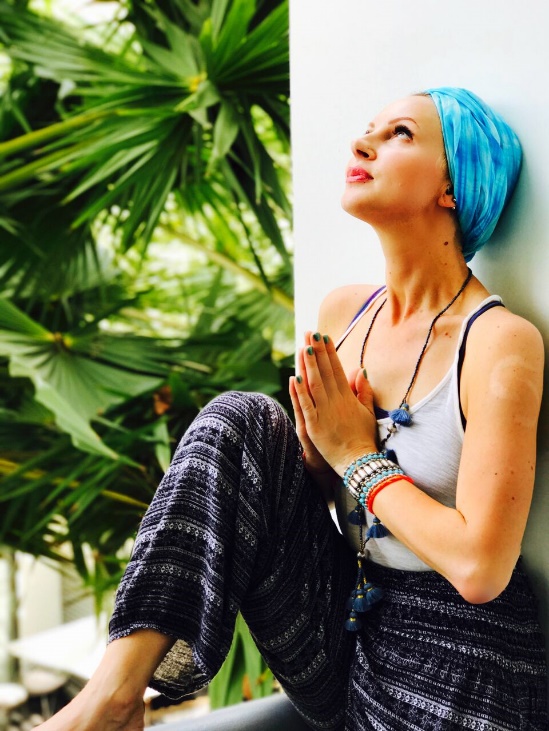 When & Where

Soul Haven
4/157 Smith Street
South Penrith, NSW 2750
Australia

Monday, 20 November 2017 from 6:00 pm to 7:30 pm (AEDT)
Add to my calendar
Organiser
Soul Haven is a Holistic Therapies and Personal, Spiritual Development centre provided to offer you support on your life's journey. At Soul Haven, we understand that life can sometimes bring you challenges that can cause pain and suffering. There may be times where you are not able to find those core reasons for your suffering or understand how your past has played an effect in your life today.
Our intention is to help you create wellbeing in all aspects of your life, so that you can live in a happy, peaceful and loving way. Through various therapies we offer, we can help you shift, change, understand and heal those areas where you may feel stuck and unable to move from.
We are solely dedicated to helping you release any wounds and disfunctional beliefs from your past and present experiences, as well as, to guide you in gaining a deeper understanding of your life.
We also offer personal development courses that are designed to educate, support and implement changes for the long term. At Soul Haven, we offer a safe and nurturing environment. We understand the importance of healing and we have a great heartfelt passion, in helping all those who wish to find peace, joy and harmony. This is our greatest gift….to watch you blossom in life and to witness your change and growth.