Location
The Leela Centre
Level 2
113-115 Oxford Street
Darlinghurst, NSW 2010
Australia
Kundalini Awakening is a powerful process that balances and coordinates the energy in your body and nervous system
About this event
Kundalini Activation brings a new way of being into your life and enables you to approach everyday stress with a calmer state of mind. You become more aware of your senses, bodily functions and energy levels. Common experiences are also clarity of thought, improved memory skills and greater physical strength.
Offered Monday & Thursday @ The Leela Centre
$49 Booking - Limited Spots!
$69 At door (if spots available)
No previous experience required to attend.
~~~
Kundalini Activation - Experiences
~~~
About the event
We'll start the evening with our sharing circle to connect with each other and set our intentions for your Kundalini activation. After a short break, you will lay down on your yoga mat, comfortably on your back and with eyes closed to fully relax. The lights will be dimmed and music will be played to begin the activation.
Through music and working on your body's energy centres also know as chakras, Sky will assist you in activating Kundalini energy in your body. You may experience emotional releases and/or your body might move spontaneously to release energetic blockages. These are common symptoms where the energy flow in your body is balanced to enhance the spiritual, physical and mental wellbeing.
~~~
How to prepare
Bring your yoga mat and wear comfortable clothes, e.g activewear or casual. Ideally, don't eat too much before the event.
6:45pm - Arrival & settling in
7:00pm - Sharing circle to connect
7:30pm - Kundalini Activation
8:30pm - Sharing circle to integrate
No previous experience required to attend.
~~~
About Sky Rivers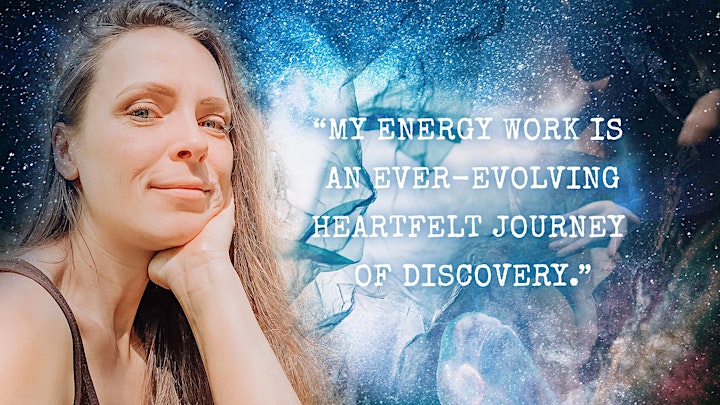 After my Kundalini awakening and powerful transformation in early 2018, I knew in the core of my being that this is a life-changing experience I wish to share with others to initiate their spiritual journey of awakening and self-empowerment.
My energy work is an ever-evolving heartfelt journey of discovery and deeper understanding of consciousness, rooted in my personal Kundalini experiences and having facilitated Kundalini group sessions, 2-day immersions and Kundalini facilitator training in the past 3 years.
My fields of interest include spirituality, quantum physics, alchemy, neuroscience, Divine Feminine work and shamanism.
~~~
More Experiences
"The past few weeks have opened me up like I never could have imagined, daily life has become a beautiful and blissful experience. This new found energy that surges through the body pulls me into the moment and opens me up to the immense intensity of experience that was perhaps before overlooked. I feel a sense of unity with others and the environment as I move about my day. I feel so content in daily life." ~ Jay Logan
"I have been fortunate enough to have come across this incredible woman in the last month. We have now had five sessions together - all different - all remarkable. During my most recent session I received an influx of divine light unlike anything I have ever felt. It completely changed my energetic vibration - it was as though I was being bathed in divine white light. My clarity, focus, purpose and sense of peace has been amplified as a direct result of this extraordinary energy. It's powerful stuff! Life changing." ~ Rachael Cox
"I felt very energised after the session and it lasted over the next days. I have been also less prone to anxiety and more comfortable with myself the following days." ~ Marie-Pauline Desset