The Old Kilmore Gaol will unlock on 1st of February 2020 for KRMF, Kilmore Rock Music Festival. * Strictly limited to 450 tickets!
About this event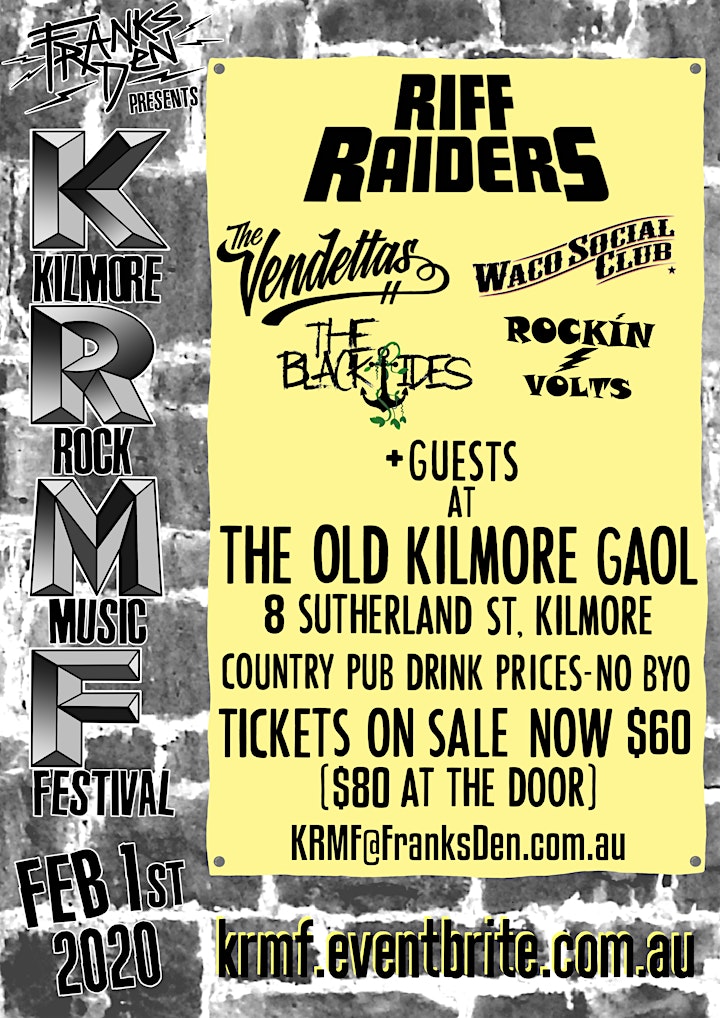 KRMF - Kilmore Rock Music Festival
Breaking out of the norm, KRMF will rock The Old Kilmore Gaol for one day to bring you an awesome local lineup of hard-hitting, hard-rock bands.
Featuring headline act Riff Raiders launching their second album, their latest single "Best Day Ever", and launching their third national tour, Riff Raiders are bound to please hard rock music fans.
Supported by The Vendettas, also launching their second album and launching a national tour, get ready for straight up rock n roll bliss.
Further support bands include, The Blacktides, Waco Social Club, Rockin Volts, and guests (watch this space)!
Don't expect "festival" priced drinks over the bar. Expect "country pub" priced drinks, all day, and all night long!!! Wicked!!! (Strictly no BYO)!
Stay tuned for more great bands being confirmed (we will showcase a bunch of bands and performers over the whole weekend - see below).
The weekend after Australia Day weekend... What are you going to do?
Get in quick now at pre-sale prices. Pre-sale is only $50 (first 50 tickets).
* KRMF is stricly limited to a total of 450 tickets. Get in fast!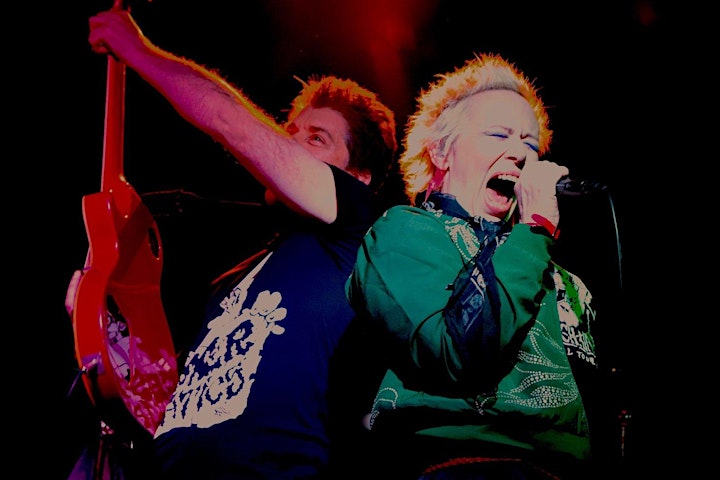 Riff Raiders
Melbourne hard rock outfit Riff Raiders are Marty Powell (guitar), Jenni Powell (Vocals), Josh King (more guitars) Ron E Smith (Bass) and Ross Hetherington on drums. This band has blown away punters with its authentic approach and edgy finesse to playing rock n roll since their launch in 2016.
The band released their debut album LIVE LIKE YOU MEAN IT in November 2017 - 11 tracks of riff-laden, melody-driven rock co-produced by Raiders songwriter and guitarist Marty Powell. The title track and first single Live Like You Mean It has had over 85,000 views on social media, and continues to receive airplay across traditional and digital radio in Australia and in the US, UK and Europe.
Second single D-GAF is 2 minutes 47 seconds of punchy, crunchy, guitar- smashing, snare-smacking rock that will have you hitting the repeat button more than once. The track has been played over 50,000 times on social media after Melbourne's Beat magazine premiered the video saying "Once again, Riff Raiders are proving to the world that honest to goodness Aussie rock is far from dead. In fact, they're bringing it back to life with a vengeance."
Across 2018 & 2019 Riff Raiders played close to 50 shows including key support slots with Baby Animals, Palace of the King, The Poor and The Lazys before heading back into the studio to record their second album.
The first single from the 2020 release is BEST DAY EVER – out February 2020.
Riff Raiders - Live Like You Mean It (Official Lyric Video)
What the media says about Riff Raiders...
With Live Like You Mean It, the Riff Raiders have delivered a stirring love letter to rock 'n' roll, a fist-in-the-air anthem that's alive on arrival. This line says it all: "If rock 'n' roll is dead then why's this song stuck in your head?" Jeff Jenkins, The Music/3RRR radio
"Riff Raiders have dropped some classic Aussie Rock that'd make Bon Scott smile" Beat online
This is pure, modern edged rock and roll. Nonstop energetic and catchy riffs mixed with down to earth in your face lyrics." Cry of the Wolf Magazine UK
"The first single from the album, Live Like You Mean It sees frontwoman Jenny lead the charge atop a solid old-school rock groove. The gods of Aussie rock would be proud" Hysteria magazine
Runners Up 2018 ALBUM OF THE YEAR as voted by international judging panel at the BRA Indie Awards Dec 2018
'Live Like You Mean It' voted No.2 in Top Ten Albums of 2017 (Audience Choice) The Hard Rock Show (CH31TV)
Number 64 in the top 100 most impactful Australian heavy music releases of 2017. Overdrive Magazine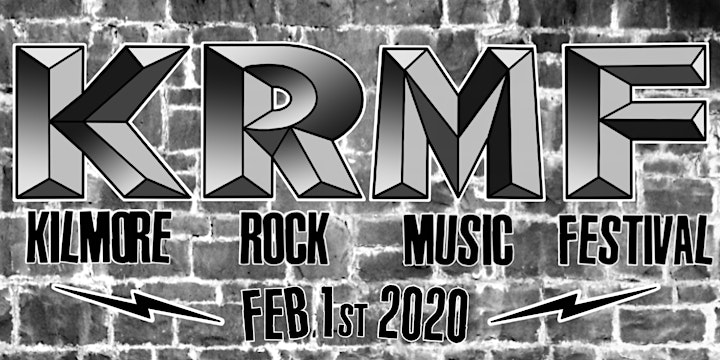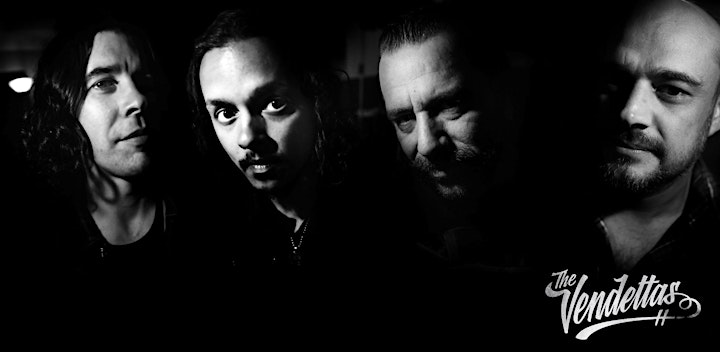 The Vendettas
Supported by The Vendettas, launching their new single "Rats on the Wheel" from their upcoming 3rd album, get ready for straight up rock n roll bliss at KRMF.
The Vendettas are a guitar driven, straight up rock band from Melbourne, Australia.
Known for their signature tones and vocal melodies, there is also a clear influence from all the greats of this genre (with a definite Stone Temple Pilots / Black Crowes / 'Exile On Main St' type vibe) in their music.
The band has been a part of Melbourne's rock scene for more than 10 years, mastering their craft to every beer soaked wall and sticky floor the town has to offer.
In recent times, the boys spent almost a year writing vigorously and tightening the 'pre-prod' screws, before hitting the studio late in 2018 to record their third album. These studio sessions were all captured live and raw, with one main objective in mind… to produce a piece of audio that represents what the band sounds like in the flesh, with all dials cranked to 11.
In 2019, The Vendettas have gone from strength to strength, securing their first international support with Danko Jones (Canada), while continuing to build their presence in the local scene, doing what they love, belting out rock n roll, the way it should be!
With the release of their third album set for mid 2020 through Golden Robot Records, The Vendettas are poised and ready to attack the ears of all you rock fiends, near and far – watch this space
Limited Edition 7" Single RATS ON WHEEL - Pre Order available now through Rue Morgue Records
What the media says about The Vendettas...
"If these guys can keep rockin' out there's no reason why they shouldn't become another one of Australia's big names in hard rock"
Beat Magazine (AU)
"Worth every second and constantly at the highest level. THE VENDETTAS are a new find, Come and visit us in Germany!" Ox Fanzine (GER)
"THE VENDETTAS, who produce an energetic, driving brand of rock n roll, not a million miles away from classic Foo Fighters territory. 'Slinging Mud' is an urgent and insistent track that builds and builds to a great big, crashing, singalong crescendo and then it's gone leaving you gasping for more." Down the Front Media (UK)
"I have no other way to explain this heavy hitting block of gold from Australia's The Vendettas. If this band entered a "Big D*ck" contest it need only take out enough to win. They are that good!" Jammerzine (USA)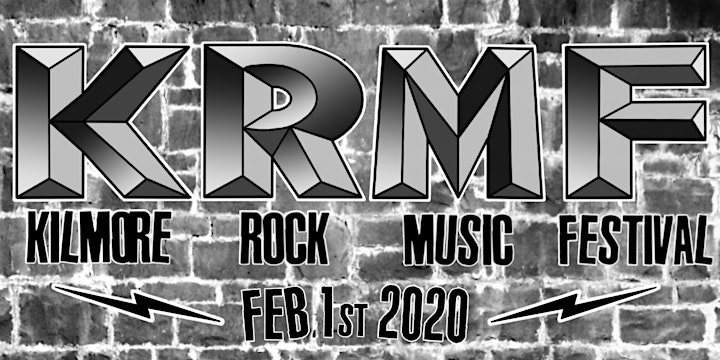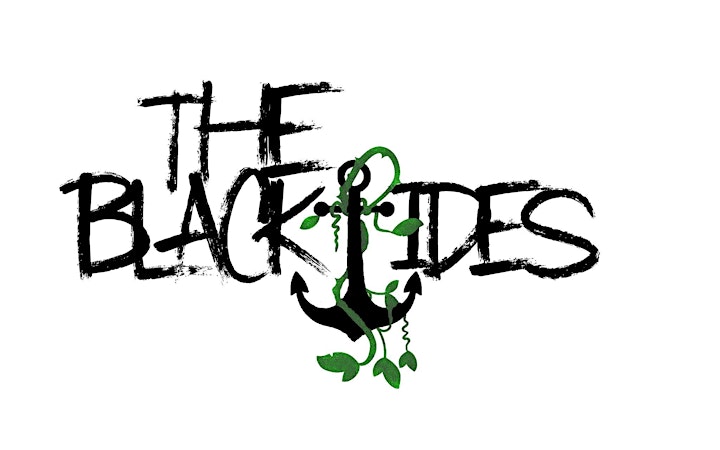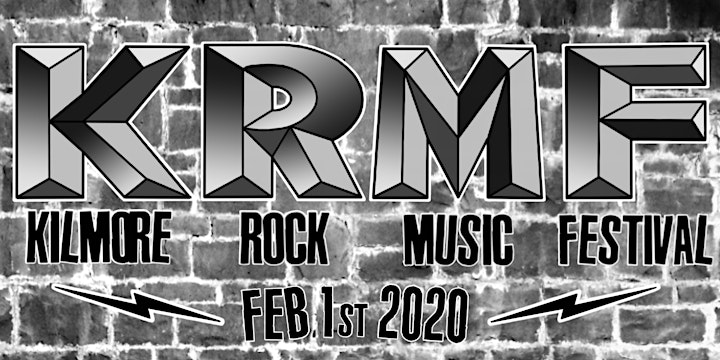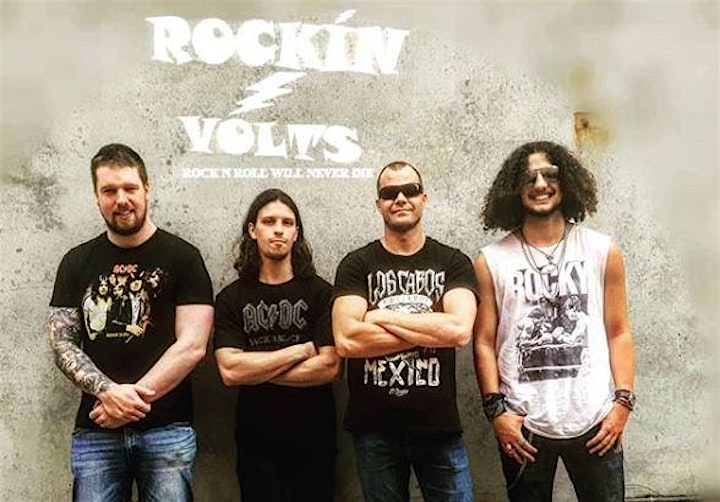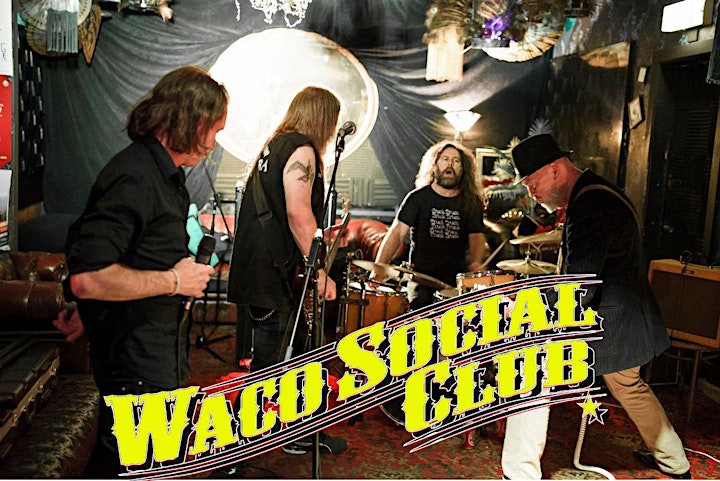 Waco Social Club
Hard rock blues band... Straight up!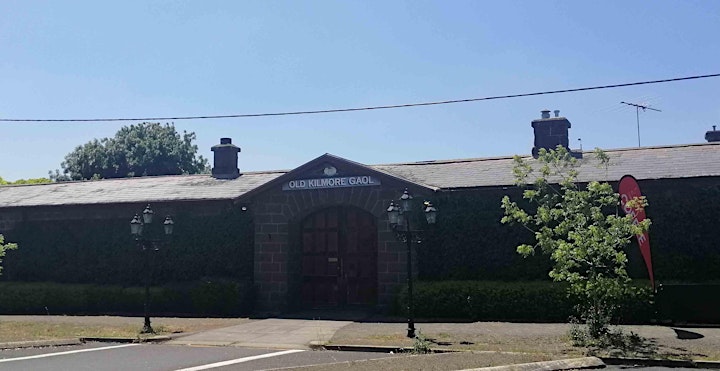 The Venue - The Old Kilmore Gaol
Situated 60km to the north of Melbourne, in Victoria's second oldest town, Kilmore, the Old Kilmore Gaol was a maximum-security prison in use from 1859 until 1891 when it was decommissioned and used as a butter factory. The gaol saw many escapes and uprisings over its 32-year period of use.
Contrary to popular belief, Ned Kelly was never actually a prisoner here, but apparently, Ned's dad, Red Kelly, was held overnight for drunk and disorderly.
It has maintained its original bluestone walls and intimidating appearance, but has has recently reinvented itself.
KRFM will transfer the original indoor (yes, undercover) meal hall into a hard-rock jail house. AKA Jailhouse Rock!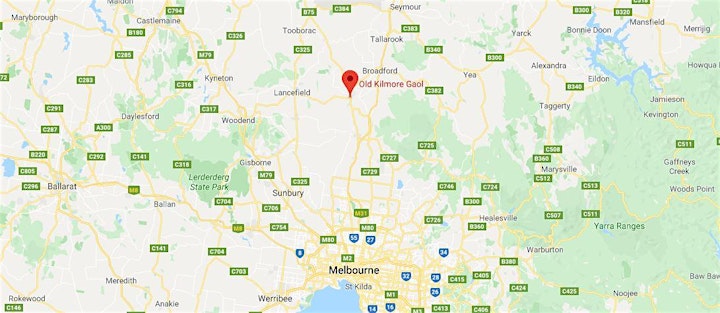 Getting to Kilmore (within Mitchell Shire)
Click here for the Google Map link for The Old Kilmore Gaol...
By road
Straight up the Hume Highway from Melbourne (watch out for those pesky timed speed cameras)! An hour or so once you are on the Hume Highway...
If you're coming from the east of Melbourne, there are some scenic (but slower) options through the hills, (motorcyclists take note)!
By public transport (V-Line)
Surprisingly, it's not that difficult to get to Kilmore. Just over an hour on the train. Check out V-Line options (Seymour line).
https://www.vline.com.au/Timetables/Additional-pages/Timetable-list
By bicycle
So you call yourself a keen cyclist. Have have you ever ridden the Great Victorian Rail Trail? Perhaps you could make it an overnighter or weekender, (see below).
Explore Australia's longest rail trail on bike, on foot or on horseback. Along the way you will see heritage classified rivers, majestic valleys, lakes and mountains. The Great Victorian Rail Trail extends 134 kilometres from Tallarook, through Yea to Mansfield, with a spur line linking Cathkin and Alexandra.
By foot
Unless you are a local... Are you kidding me?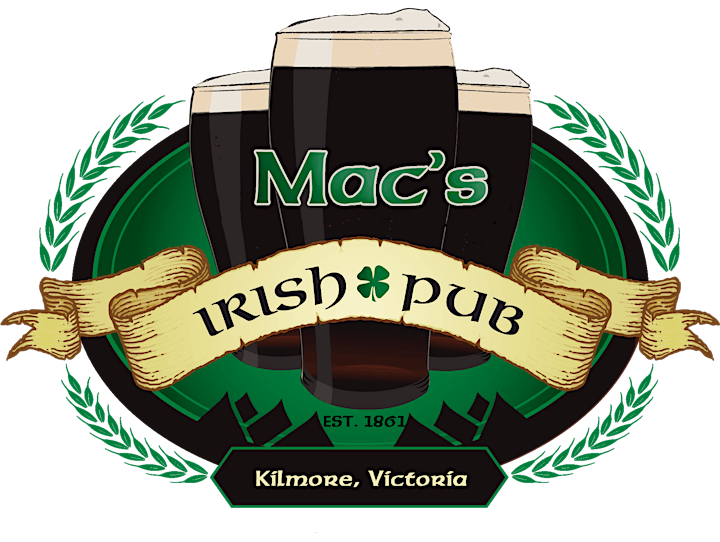 Make it an overnighter or weekender...
Whilst KRMF is a single day event "locked down" (excuse the pun), for Saturday 1st February 2020, there are more options to be considered...
Friday Night KRMF @ Macs Irish Pub
Friday night, 31st January. Come to Macs Irish Pub in Kilmore Friday 31st Jan 20 and enjoy 3 amazing bands for FREE.
Friday night, get in the right mood for KRMF @ Macs Irish Pub to check out these three amazing acts.
10pm The Blacktides (* also a featured band at KRMF Saturday night)
9pm '79Revisted
8pm Gareth Huggett
For more details, please visit the Eventbrite page for Friday. (It's free, but please register so we can keep you updated and let you know of future events).
https://friday-night-krmf.eventbrite.com.au
Sunday -> "Funday" @ Mac's Irish Pub Kilmore
Sunday 2nd February, 11am til 3pm. The fun live music continues at Macs Irish Pub Kilmore, with more live (acoustic) music, AND, a $25 Sunday Roast Lunch * (+ complimentary drink **).
Head on down for an "unplugged" acoustic line-up in the beer garden @ Mac's Irish Pub Kilmore There is no ticket required. It's FREE. Come along and enjoy...
However, we strongly suggest you take advantage of the amazing $25 Sunday Roast Lunch * ( + complimentary drink **) that Mac's will be providing, (which can only be obtained by online pre-purchase--> see the "Add On's" at checkout when purchasing KRFM tickets at www.KRMF.eventbrite.com.au).
You can expect a blissful day of acoustic and unplugged performances to be enjoyed in the shady coolness of the beer garden out the back of Mac's, (and we will try and drag a couple of the KRMF performers out of bed to come and play)!
A "chilled" Sunday of acoustic music, and a big feed. What a great idea after a big Saturday night at KRMF!
Mac's Sunday Roast
Big feed after a big night!!!
Slow cooked Lamb / Chicken / Beef, served with chat potatoes and vegetables.
Yum! Straight up, genuine country pub Sunday Roast. A nice way to finish up KRMF.
NB- In order to access the $25 Sunday Lunch special, you must pre-purchase a ticket on the KRMF EventBrite ticketing page. Everyone is welcome to come and enjoy the Sunday music (free to public), but Mac's need to know numbers in advance so as not to fall short, or have excessive waste! Thanks for your understanding!
* $25 (+ service fee/tax)
** (pot of beer, soft drink, glass of house wine)
Things to do in and around Kilmore (Mitchell Shire Council)
https://www.mitchellshire.vic.gov.au/our-region/things-to-do
Situated between the historic towns of Lancefield and Broadford, Kilmore is the second oldest town in Victoria, with a rich history.
There a heap of things to do and see around Kilmore and the Mitchell Shire Council. Bushrangers and gold rush history. Farming, wine growing and country hospitality. Magnificent scenery and adventure activities. Heritage trains and military history.
Some suggested options:
https://www.mitchellshire.vic.gov.au/points-of-interest/great-victorian-rail-trail
https://www.mitchellshire.vic.gov.au/our-region/things-to-do/wineries-and-breweries
https://www.mitchellshire.vic.gov.au/our-region/events/tallarook-farmers-market
Accommodation options
There aren't a lot of hotel options in Kilmore, which is why we are presenting a good camping option less than 1km from the gaol, with both powered (for caravans and campers), as well as unpowered (tents) camp sites. They also have air-conditioned cabins (it gets pretty hot in Kilmore that time of year)...
https://www.kilmorecaravanpark.com.au
There a couple of pubs that do pub accommodation close by, and further abroad in neighbouring towns, there are also more accommodation options.
Tickets on sale now!
$50 Early Bird tickets available now, until sold-out (only 50 tickets):
* KRMF ticket numbers are strictly capped at 450 tickets... 50 Early Bird tickets are available (first in - first served), then $60 (or $80 at the door).
Got questions?
Contact the KRMF organisers: FranksDen...