About this Event
About this Event
BrisStyle is proud to be partnering with Logan City Council to deliver online activities as part of the KRANK school holiday program for June/July 2020. We're providing low-cost online activities for Logan residents aged between 5 and 17 years which you can complete from the safety of your own home.
What is Origami?
Origami is the art of paper-folding. Its name derives from Japanese words ori ("folding") and kami ("paper"). Traditional origami consists of folding a single sheet of square paper (often with a coloured side) into a sculpture without cutting, gluing, taping, or even marking it.
Most recognised by the Crane, In Japan, the crane is a mystical creature and is believed to live for a thousand years and represents good fortune and longevity. The Japanese refer to the crane as the "bird of happiness". in this kit you will be able to perfect your origami skills by creating some simple creations.
Your KRANK Origami kit contains :
- 25 sheets of origami paper
- Googly eyes
- 12 Pipe cleaners
- Instructions to make an origami Butterfly, a Heart, a Cat , a Jumping Frog and a Traditional Crane.
The kit and all instructions will be mailed directly to your door within 7 days of ordering.
This Kit includes instructions for easy to make origami shapes, some parental assistance may be required for children 5 -10 years of age.
You will also receive a link to watch a live tutorial to guide you through the printed instructions to make an Origami Butterfly and a Cat.
PLEASE NOTE: KRANK Craft Kits are only available to residents of Logan City Council. If you do not reside at a Logan City Council address, please do not make a purchase as your order will be refunded.
To see what other KRANK activites are on offer, please visit HERE.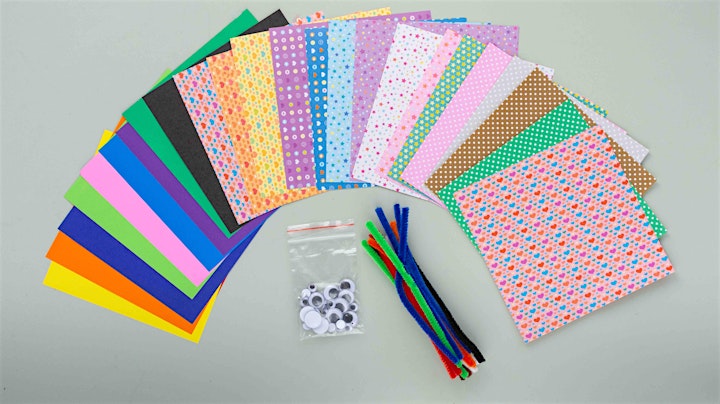 Date and Time
Refund Policy