Join the Southern Highlands Koala Project for a Karaoke Party - don't be shy, we're sure the Koalas will be the worst singers in the room!
About this event
The Koala Karaoke Zoom Party with Julia Zemiro and the Southern Highlands Koala Conservation Project will be a fun night of singing, science and Koala conservation!
The Southern Highlands Koala Conservation Project launched its annual monitoring program "Koala Karaoke" last year. The project put out little microphones at 123 sites all over the Southern Highlands to hear koalas sing. We've just finished analysing 10,000 hours of audio and we have some pretty exciting results to share with you!
Karaoke Party Playlist
7pm: Zoom on in! Introductions and acknowledgement of country.
7.05pm: Results from the 2020 Koala Karaoke monitoring survey with Margot and Lachlan
7.20pm: Julia Zemiro interview with the Southern Highlands Koala Conservation Project - ask your own questions too
7.45pm: Karaoke Party!
8.30pm: Home time.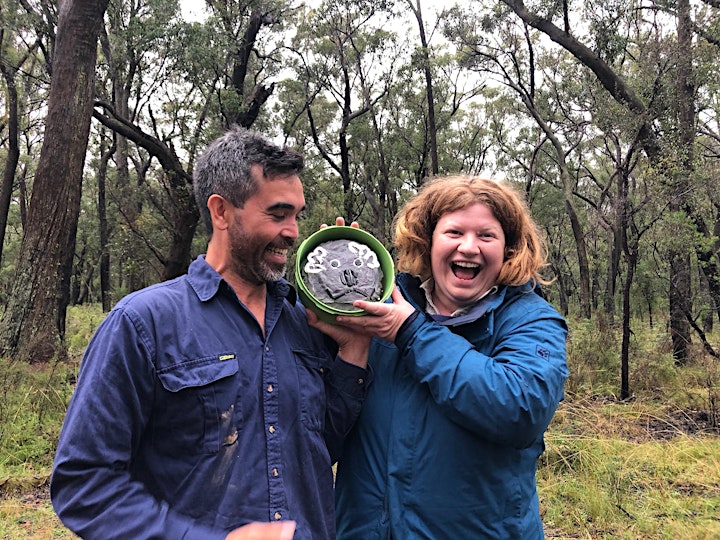 Koala Karaoke Artists
Margot Law is Wingecarribee Shire Council's Koala Officer and is the Southern Highlands' one stop shop for everything koala related. She's the person to talk to if you want to report a koala sighting, find out what tree species you should be planting at your place or want to know more about private land conservation options in the Highlands. She's recorded more than 10,000 hours of koalas "singing" love songs and is delighted that koalas match her enthusiasm and talent for Karaoke. Margot's illustrious karaoke career spans the divide from Whitney Houston's "I Wanna Dance with Somebody" to Vengaboys "Boom, Boom, Boom, Boom!!" and every daggy song in between.
Lachlan Wilmott is a Threatened Species Officer with the NSW Governments Saving our Species Program. He is the Southern Highlands Koala Conservation Project's resident Koala whisperer and is rumoured to be about to spot a koala at 100 paces. When Lachlan's not belting out Rod Stewart's "Hot Legs", you can find him out in the bush tracking koalas with whatever tools he has available: thermal drones, spotlights, microphones or just 100% pure instinct.
Funding
The Southern Highlands Koala Conservation Project is proudly supported and funded by Wingecarribee Shire Council's Environment Levy and the NSW Government's Saving Our Species Program and NSW Koala Strategy.
Organizer of Koala Karaoke Party with Julia Zemiro