Description
SOLD OUT - REGISTER TO JOIN OUR WAITLIST
Karen Middleton delivers the
14th Henry Parkes Oration
The 24-hour news cycle and the rise of social media provide more opportunities than ever for politicians to connect with the electorate. Why, then, is voter disillusionment with our political leaders so high?
Journalist and former President of the Federal Parliamentary Press Gallery Karen Middleton will examine the changing nature of political communication and the way information is curated for public consumption. Politicians have long complained about journalistic 'gatekeepers' filtering their messages. But now that those messages are less and less filtered, the performance pressure on politicians has only increased.
In these days of more direct, unvarnished communication, what role do - and should - the news media play in conveying political messages? Who's responsible when politicians can't cut through? And how do we avoid the knowledge we need being lost in all that noise?
JOIN US FROM 5.30PM FOR A DRINK;
ORATION KICKS OFF AT 6PM.
If you can't make the event itself, Karen's oration will be available on the Henry Parkes Foundation website soon after. See https://parkesfoundation.org.au/activities/orations/2016-oration/

Canberra-based journalist Karen Middleton has covered national and international affairs from the Federal Parliamentary Press Gallery for 30 years.
Currently Chief Political Correspondent for The Saturday Paper, Karen is a regular panellist on ABC TV's political talk show, Insiders, and a correspondent, analyst and commentator on ABC radio, Monocle24 radio in the UK and Radio New Zealand. Karen has written two books: An Unwinnable War - Australia in Afghanistan, published in 2011 through MUP and detailing the political back-story to Australia's response to 9/11; and Albanese - Telling it Straight, a biography of prominent Labor MP Anthony Albanese, published this year through Penguin Random House.
----
The Henry Parkes Orations are held each year around the anniversary of Parkes' famous Tenterfield Address in October 1889, which played a key role in setting the Federation movement in motion.

----
This event is proudly brought to you by the Henry Parkes Foundation in collaboration with the Museum of Australian Democracy at Old Parliament House.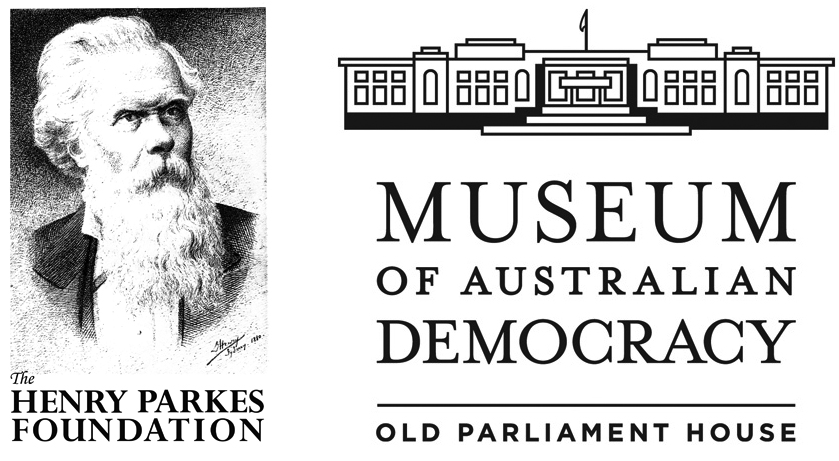 Banner image: lolloj, ThinkStock