Description
"The number one challenge Australian-based Startups face is how to find a quick product market fit – and once they have that fit how to extrapolate that into other markets" – Ben Chong, Partner at RightClick Capital VC Fund.
Large cheques are written to invest in products that are deemed to have "product-market fit".

So as the business and product owner, you have the job to define a product that "fits".

How do you do this? How do you know if you've succeeded? When is the right time to pivot and the right time to double down?

Join us on the 16th of August as Nick Coster, Co-Founder and Senior Consultant at Brainmates shares his experience as a Product professional over the last 15 years.
As well as an exploration of the data and qualitative criteria that define products that are fiscally viable.
---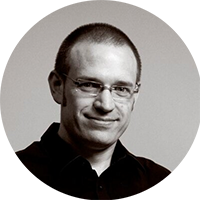 Having previously held project management & development roles at Westpac and E-Bay Nick co-founded Brainmates in 2004.

In his capacity as Senior consultant Nick has worked with a wide variety of businesses to help with everything from product strategy and road mapping, to the writing or business, market and product requirements, managing development activities, product marketing and product launches.
As the Head of Training and the lead facilitator, Nick has trained over 400 product managers, both publicly and privately, in the essentials of product management.