Free 1 hour lunch-time networking session about connecting around a fully guided nature based mediation.
About this event
Are you working to connect children with nature? Has your work changed over the past six months?
Come together to meet others working in the field, chat through the impact of covid-19 experiences on our work, enjoy a fully guided nature-based meditation and share with each other to support nature-based programs going forward.
The nature-based meditation is led by Carolyn Shurey. Carolyn works as a Learning Facilitator at the Royal Botanic Gardens and Teaches Yoga and Meditation in her spare time. Through both personal experience and her training, Carolyn understands the mental and physical benefits of spending time outdoors in a natural environment. In her current role at The Gardens she shares her two great passions: mindfulness and nature. She loves finding ways to make both accessible for all.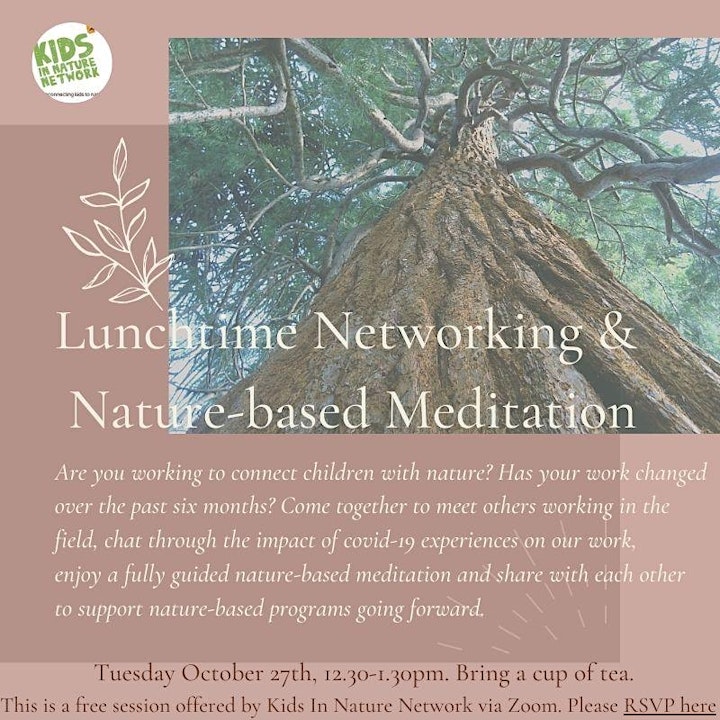 Organizer of KINN Lunchtime Networking & Nature-based Meditation