Description
Join us for this funtastic edition of Sanctified! Show us your Carnivalesque! Sexy, disturbing, funny, we want to see it all! Circus animals! Demented clowns! Sexy lion tamers! The creepy ringmaster! And any and all combinations! We will have some fun and freaky performers lined up, as well as great tunes for our more-than-three ring circus. There will be door prizes for the best dressed. Adherence to the theme is not mandatory, so please feel free to turn up in your fetish gear of choice.
Incub8
- sexy industrial fusion grooves always set the mood perfectly for play from Incub8!
Miss Penelope Dreadful
- The one and only Miss Penelope Dreadful joins us to put on a deliciously deviant performance! Fresh from having choreographed a Mardi Gras float, we're very excited and honoured to have her!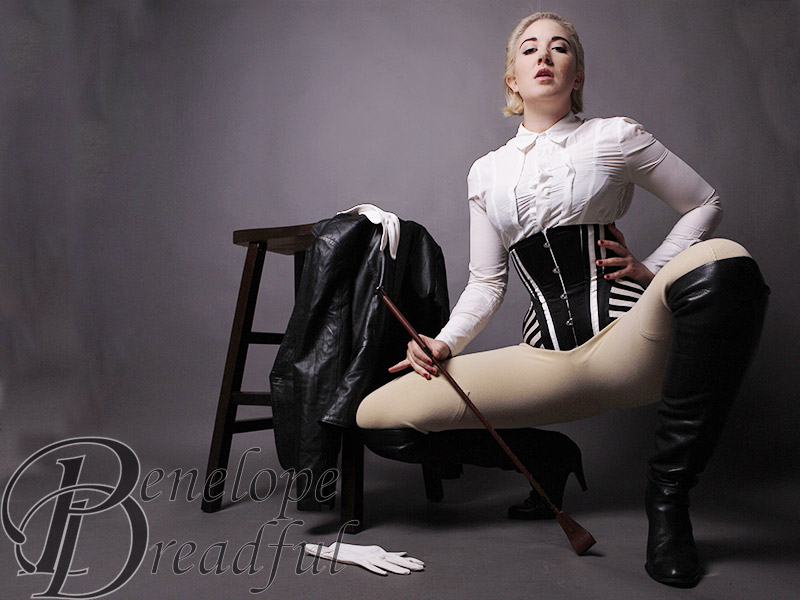 Bettie Bandit
- We love Bettie Bandit's dark, sexy and irreverant brand of Burlesque. Come and see what she has in store for you!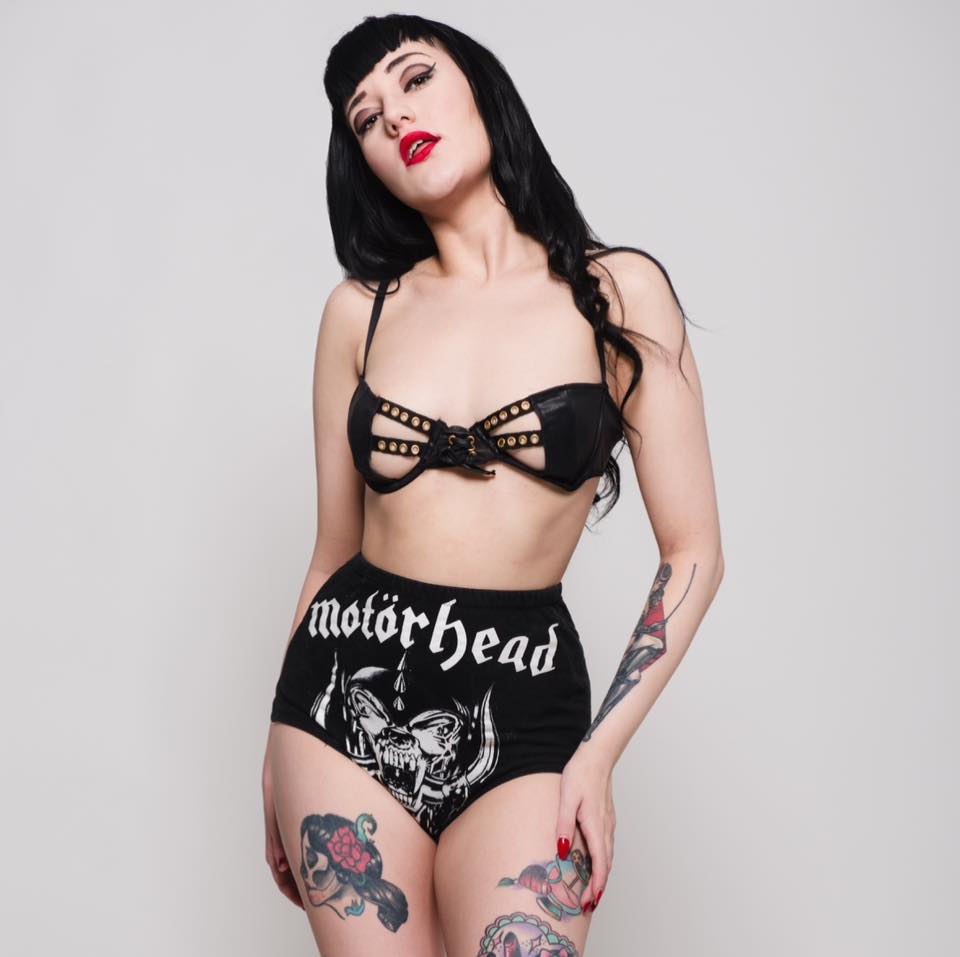 Three levels of play equipment…
Three levels of possibilities…
Ground floor - multiple suspension points, fixed St Andrew's cross and A Frame, and a range of spanking furniture.
Basement - a grungy suburban dungeon vibe... Bamboo suspension point, a St Andrew's cross, massage table, two cages.
Top Floor - Medical room and sexy fun times area. Our new curtained off section with bedding for your sensual desires has been a wild hit at our last party! As always including the infamous sex sling and our adjustable chair of doom!
Sanctuary offers a safe and fun place to explore your fetish and kink, play and socialise.
Our experienced Dungeon Monitors and staff are always on hand for any questions or help that you may need!
Allow yourself to let go and explore…
Fetish/Theme wear required – NO EFFORT NO ENTRY
18+ event – no ID no entry.
Sanctuary Code of Conduct
Sanctuary is all inclusive, however we operate on a strict door policy to protect our guests and to make the night a fun time for all our guests. Entry is at the discretion of our Door Person who reserves the right to refuse entry.
This is a BDSM / Fetish club which includes sex on premises, and everything from light to heavy BDSM play. We welcome people of all sexualities, genders and ages (18+ only).
Your Best Behaviour
Of course, we're all about naughtiness here… but respect and consideration for our staff and patrons is essential. We have trained and experienced staff on the look out for sleazy, discriminatory, predatory or disrespectful behaviour which will result in ejection from the venue. We are all here to be accepted for our particular kinks and anyone who infringes on the rights of others will be removed immediately.
Please refer to the Code of Conduct Below for more details.
Security, Safety & the Staff Lanyards
Our security staff are experienced BDSM and security personnel and their primary concern is around consent and safety. Our staff are aware that certain D/s play can look confronting and are trained on how to enquire politely if consent has been given. ALL parties must respond.
The Venue and Staff Members will ALWAYS assume consent has NOT been given and will act accordingly if necessary.
If you see something amiss or feel uncomfortable or have concerns, please approach a Sanctuary or Event Staff member (identified by a staff lanyard) as your first point of call. All Team members are experienced lifestyle players and can render assistance efficiently and respectfully. Where necessary the situation can be escalated to security or police intervention if needed. This helps us to help you have a better experience, and also helps the security team know when an intervention is urgently required.
Code of Conduct
This section is so very important, and if you disregard ANY of these rules you risk being ejected and/or banned from the venue. The rules of engagement apply the same as at any dungeon or play space.
DO NOT INTERRUPT a scene in progress – Remember this is a moment of intimacy between the players. Be respectful – don't stand too close, physically intrude, verbally intrude with commentary, or by engaging with the players during the scene. If you have something to say, keep it for after and only then if it's okay by them. If something about the scene concerns you PLEASE FIND A STAFF MEMBER, do not intervene personally.
DO NOT TOUCH people or their scene tools and toys in any way that is not EXPRESSLY invited – Consent, consent, consent. Do not touch people without their permission, in any way, shape or form. If it looks like there is an unwelcome contact, we will assume consent has been violated and you will be ejected.
THIS IS A SEX ON PREMISES VENUE – Attendees should be aware that there may be sex on premises, however please see point 2 above – Consent is critical.
PLEASE be respectful of aftercare and post scene – do not run up to someone immediately after a scene has ended – they are possibly in a very vulnerable space and this may cause them a lot of distress. A good rule is thirty minutes after the scene has ended, but of course this may vary. Use your common sense or ask a staff member.
IF YOU MAKE A MESS CLEAN IT UP – at Sanctuary we provide bins and sharps containers for needle play. We also provide drop sheets, Viraclean and paper towels and a number of wet areas. Staff at Sanctuary appreciate it when guests take responsibility for their mess, whether it's using the complimentary tools to clean, or if it's out of your capabilities, then in informing staff about the issue.
BE RESPECTFUL AND DON'T MAKE ASSUMPTIONS – Do not address anyone as Sir, Mistress, Master, bitch, slave, or any other BDSM forms of address unless you are specifically informed to do so. These are terms which are meaningful between individuals, approach a stranger as you would outside of the venue – politely and asking how they wish to be addressed. Some guests may identify with certain roles, at different times, added to these forms of address is a gendered component, some people do not identity in the same way that they may be read. It is best practice to ask the person how they are to be addressed by you.
TOPS / BOTTOMS / SUBS / MASTER/MISTRESSES ARE NOT VENDING MACHINES OR TOYS – Please don't assume that because someone is a Top/bottom/sub/Master/Mistress that they will be YOUR Top/bottom/sub/Master/Mistress/Monstress etc. Players are not common property. Please be respectful and ask before assuming. No means NO. Unless you get a definite YES, please assume NO.
ANY BREACHES TO THE CODE OF CONDUCT MAY RESULT IN CONSEQUENCES RANGING FROM IMMEDIATE EJECTION FROM THE VENUE, TO BANS ON ATTENDANCE.
CLOTHING
We are primarily a fetish club, and for fetish events, we prefer to see you all dressed for the occasion. Feel free to wear what gets your kink on (including as little as you desire…) but please see the CLOTHING DON'TS list for exceptions to this. Other than that, we want you to be able to express yourself freely, in either your glorious everyday uniqueness or the side that stays hidden in everyday life, that you bring out just for us.
There is an all black clothing minimum – this is for any who are new to the scene, who don't have a kink wardrobe, or who don't feel comfortable wearing their kinky wear. If in doubt, dress up. Waistcoats, dinner wear, formal wear and cocktail-like dresses are a safe choice, we also accept alternative/goth club wear.
If in doubt please do feel free to contact the club – info@sanctuary18.com
CLOTHING DO'S
Leather
Latex
Lingerie
PVC
Fetish
Cross
Drag
Furry / Pet Play
Suit
Military
Goth/Alt/Retro
All Black
CLOTHING DON'TS
Sneakers/Sandals etc
T-shirts other than Sanctuary / Threshold / any Event that is running at Sanctuary
Street Wear
Vanilla Club Wear
Workwear
Casual or Smart Casual
Photography
At no time is it permissible for any patrons to take photos inside the venue. This is to preserve the anonymity of, and respect the privacy of the guests and staff and organisers.
There may be Sanctuary photographers in the club taking pictures of each event. If you do not wish to be photographed, please indicate this to the photographer so they may exclude you from their photos. We will publish the Sanctuary photos to our various online sites including Facebook, Fetlife, Twitter and Instagram. If you see yourself in a photo and would like to have it removed simply message us at info@sanctuary18.com and we will remove it for you as soon as possible. Please be aware the Albums and all Photos will be publicly available on all sites except Fetlife.
Print copies of individual photos may be available from the photographers, please contact them directly to arrange your copies.