After a hugely successful Gold Coast launch, we're back with a brand new showcase lineup to keep the fun happening!
About this event
Our premiere shows were a huge success, so we're back to do it all over again. This time with another completely different line up. Keeping it fun and fresh. Don't miss this awesome showcase. Also with a surprise international headliner. The shows going to be huge, don't miss out on being a part of this quality event.
Join us for a solid night of live entertainment at one of Melbourne's best quality comedy clubs. Showcasing some of Australia's best new talent, supported by celebrity headline acts.
Hand selected quality line ups means you're assured laughter from the get go, then finished off with a professional headline act. Previous headliners include; Steve Hughes, Dave O'Neil, Dave Hughes, Lehmo, Bob Franklin, Luke Heggie, Denise Scott, Fiona O'Loughlin, Tony Martin, Richard Stubbs, Nick Cody, Dilruk Jayasinha and heaps more!
This really is the night out you've been needing. Often patrons leave the night with sore jaws and stomachs with a positive vibe that can't be matched.
So book a babysitter, send the kids to the Grandparents and head on down for a scrumptious meal and night you won't forget. Call that person you've been meaning to take on a date, now you have a 'good excuse' ;)
Make this that special 'date night' you've been needing.
Hurry and book now. Go on... You deserve a good laugh!
PLEASE NOTE DINNER SESSIONS ARE AN BEFORE THE SHOW - PLEASE BE SEATED BY 5:15PM
Doors Open 5:30pm (Grab a few drinks before the show)
Showtime 6:30pm (Don't be late)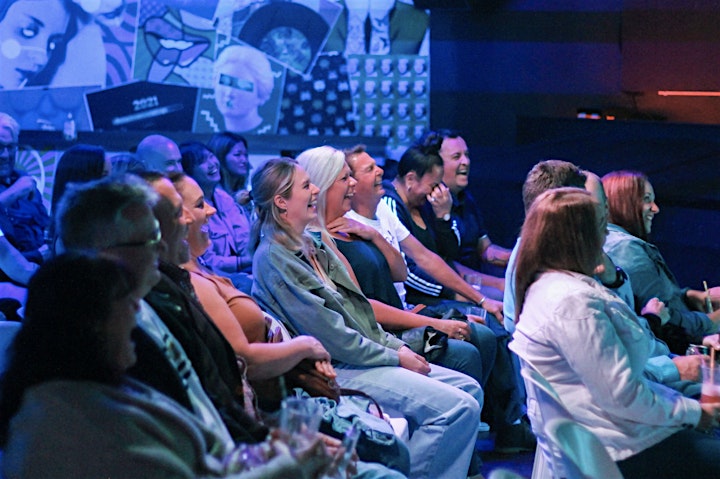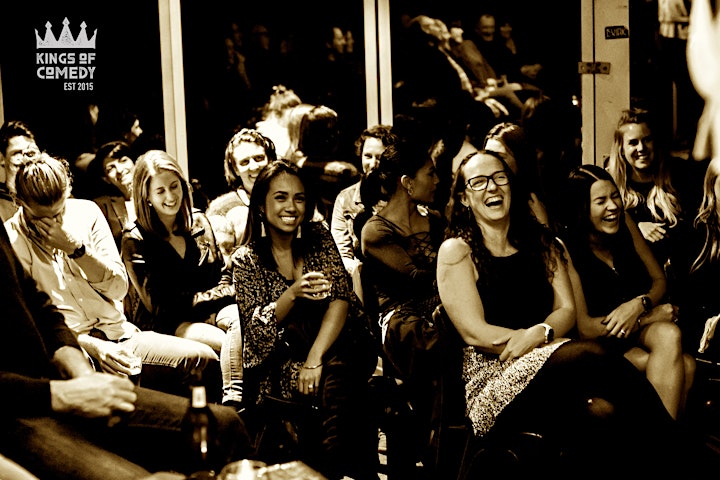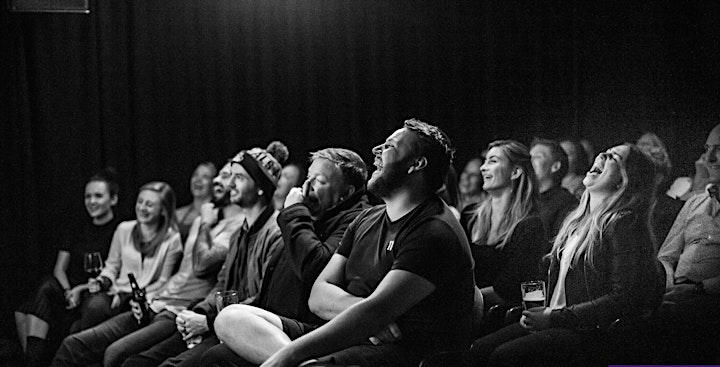 Organiser of Kings of Comedy's Gold Coast August Showcase Special
Kings of comedy aim to showcase rising stars of comedy with support from professional comedians. Presented each week by Simon Hughes (the man behind KOC) 
Kings has now completed 3 Melbourne International Comedy Festival seasons and Simon has completed 2 solo shows 'Man vs Meth' highlighting his recovery from Methamphetamine addiction (See reviews below) 

What people are saying about us:
'A great event if you're unfamiliar with the comedy world. ★★★★'  Mojo News
'Stop bugging me for a review.'  Dave O'Neil 

'Welcoming staff and always a great line up. We go here often and haven't been disappointed yet.  ★★★★★' Joanne M

'Amazing atmosphere, amazing food and drink, amazing service and topped off by an amazing Comedy Show. I have recommended this place to all my family and friends. ★★★★★' Hemaima R
'Delete my number.'  Fiona O'Loughlin 

'Great night at Kings of Comedy! Highly recommend! ★★★★★' Tayla D
'This is a matter for the courts now.'  Bob Franklin
'The Kings of comedy show was excellent. Service was great. ★★★★★' Skye H
"Have been a massive fan of stand up comedy for my whole life but had never checked out local comedy because I assumed it'd be pretty sh#t. I am so glad I came out tonight. The whole line up was outstanding and I didn't stop laughing. I will 100% be checking it out again" ★★★★★ Melissa V
'Was a great night out! Had a lot of laughs with Kings of Comedy, the MC was amazing! Will be back for sure!'  ★★★★★ Brittney A

'Hilarious night, cheeks and belly sore from laughing'★★★★★ Simon O
'I haven't laughed so hard for a long time. Awesome night and very awesome comedians. Highly recommended' ★★★★★ Lynette G
A little more about Simon from the media: 
The Conversation Hour (ABC Radio)
http://www.abc.net.au/local/audio/2015/06/17/4256999.htm
The Two of Us (Sydney Morning Herald)
http://www.smh.com.au/good-weekend/two-of-us/two-of-us-simon-and-david-hughes-20160223-gn1hxb.html
Man vs Meth (MICF 2017)
http://www.australianstage.com.au/201704168261/reviews/melbourne/man-vs-meth-%7C-simon-hughes.html
http://artsreview.com.au/micf-simon-hughes-man-vs-meth/