Description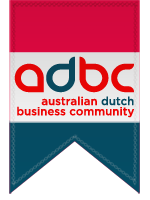 Celebrate Kings Day 2018 with ADBC:
Friday 27th of April 2018 we will celebrate the birthday of our King Willem-Alexander. We have been able to book the Dutch DJ 'Goldfinger' again, so join us and let's party!
Dress code: Orange.
When: 8 pm - midnight, Friday 27th of April 2018
Tickets: available online, $27.50 excl. booking fee. This includes canapés served during the whole evening. Drinks are for own account.
Entrance: please bring a print of your ticket or your electronic ticket on your mobile, both automatically generated after booking online
Where: The Deck, Little Creatures, Fremantle.
How to get to Little Creatures
Please use the 'email'-button on top of this page to forward this invitation to an Australian / Dutch friend, colleague or business partner