Event Information
Refund policy
Contact the organiser to request a refund.
Eventbrite's fee is nonrefundable.
Kinesiology guided energy healing meditations using sound vibration, visualization and colour. Look within. You can heal yourself.
About this event
Let yourself be guided through an energy healing experience, through the sound vibrations of my voice, singing bowl, the use of visualization and colour. This week we will be concentrating on identifying and clearing base chakra fear. Everyone experiences fear. It can range from small niggling fears of not being successful, being enough, having the life you want, of not belonging etc to fears of illness, good things not happening or the world not being safe. When you hear the word fear, what does it mean for you? My online guided healing meditation session is done via zoom. Relax in a quiet space at home and be guided into clearing and balancing your body, mind and spirit. You are not seen or heard, you just sit or lie, hear me, relax and re-balance:) 35- 40 mins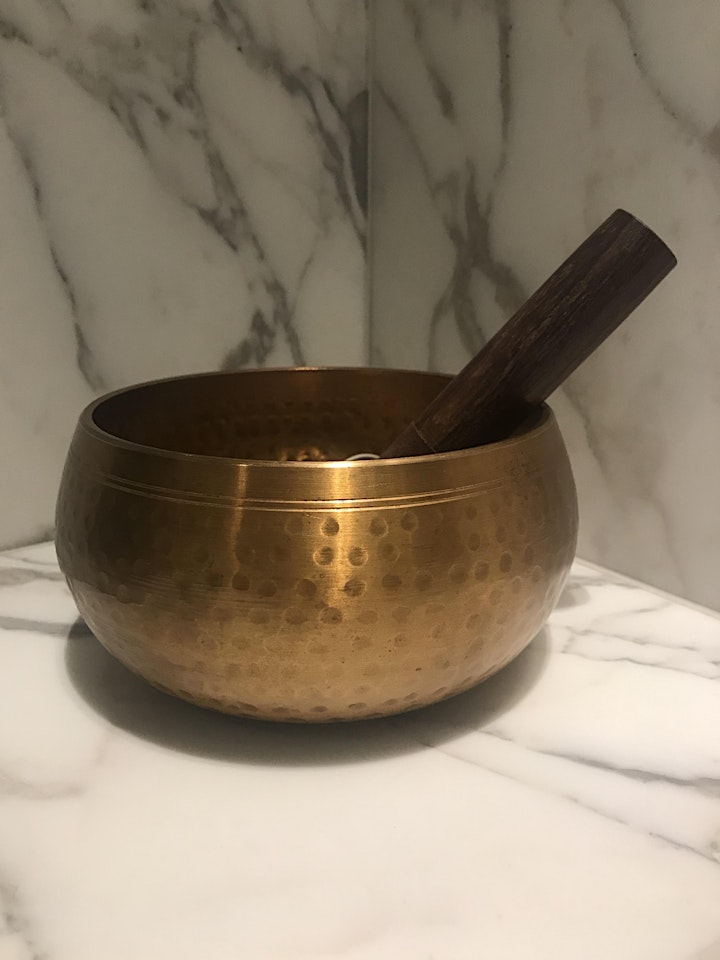 Recent Reviews
Denise's online energy healing guided meditations were the perfect (and impeccably timed) remedy to the lock-down situation we all abruptly found ourselves in. It was my weekly dose of mind-soothing calm amongst the sea of bad news and cabin fever from being cooped up. The sessions helped restore a sense of calm and it didn't matter if I had a particular issue to work on or not, I would always sleep soundly afterwards. Her voice is gentle and warm, and she softly guides you through each meditation using sound and colour to help clear any blocks. Justine
Just wanted to let you know how great I feel after the sessions on Tuesday nights. They are so powerful and have helped me progress through some challenges both professionally and personally. I feel so much lighter and definitely clearer in my thoughts. My well-being has improved and I look forward to the classes every week. Thank you. Monica
Hi Denise, thank you for last night! Can't wait to hear your voice again soon! Amazing! Donna
Thanks so much Denise for these guided energy healings. I so look forward to hearing your voice, it puts me into such a relaxed trance state and I'm able to allow myself to be taken somewhere else. At the end of the session I feel totally cleared of any stress or blocks in my body. (I'm so relaxed I often doze off too) Thank you. Tania
Hi Denise, My mum suggested I join your online healing session tonight and I'm so glad that I did! After just finishing it now I feel incredible — there were moments that were overwhelming but then the release and feeling of safety that followed were so wonderful. It's really special that you are able to give this to people, particularly at this crazy time and I'm really grateful for tonight's session. I'll definitely be joining another one soon. Thank you again. Isabella
Over the next 7 weeks, starting 20th July, I will be taking you through a series of energy healing meditations, focusing on
Week 1 - fear
Week 2 - guilt
Week 3 - shame
Week 4 - grief
Week 5 - lies
Week 6 - illusion
Week 7 - attachments.
Date and time
Location
Refund policy
Contact the organiser to request a refund.
Eventbrite's fee is nonrefundable.
Organiser of Kinesiology Online Energy Healing - Balancing FEAR