See iconic movie KILL BILL: VOL. 1 on our huge screen at The Royale Theatre and enjoy bottomless popcorn for just $5!
About this event
We're screening critically-acclaimed Quentin Tarantino movie KILL BILL: VOL. 1, and tickets are just $10, with $5 bottomless popcorn available!
Synopsis: A former assassin, known simply as The Bride (Uma Thurman), wakes from a coma four years after her jealous ex-lover Bill (David Carradine) attempts to murder her on her wedding day. Fueled by an insatiable desire for revenge, she vows to get even with every person who contributed to the loss of her unborn child, her entire wedding party, and four years of her life. After devising a hit list, The Bride sets off on her quest, enduring unspeakable injury and unscrupulous enemies.
This movie is rated R18+ so no minors are permitted to attend.
Seating is unallocated so arrive early to secure your seat of choice! Feel free to head down early or stay after the movie to enjoy all Planet Royale has to offer - get a meal at Pulp Kitchen, play some old school arcade games in Barcadia, or enjoy a cocktail or two at Major Tom's!
Doors: 5:30pm
Movie: 6pm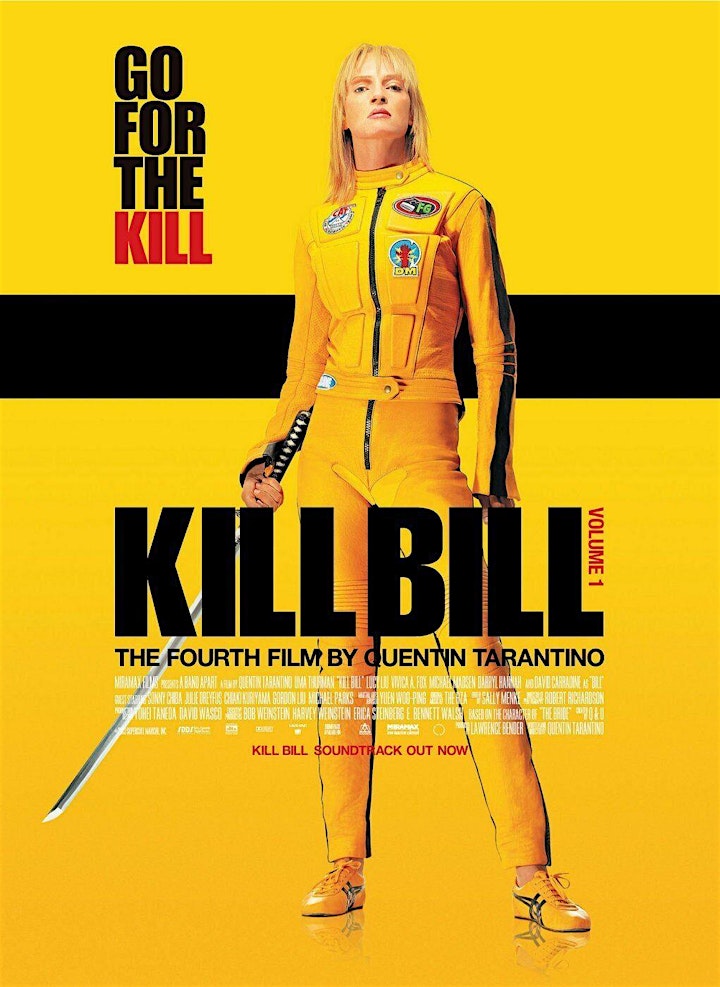 Organizer of Kill Bill: Vol. 1 (2003) at The Royale Theatre
A once purpose-built IMAX theatre, the Royale Theatre is now home to live entertainment, and boasts incredible sound and visuals, the most comfortable seats in Perth, and an in-theatre bar. The Royale Theatre is part of Planet Royale, where you can eat, drink, play and enjoy live entertainment all under one roof. Button mash with your mates on our vast array of retro arcades and marvel at arguably the GREATEST public collection of pinball machines in the whole of Australia. Re-spawn your soul and your stomach at Pulp Kitchen, where you'll find an epic food offering that would have even Vincent Vega drooling. Level up (quite literally) and indulge in a bespoke cocktail at Major Tom's, our cocktail lounge that oozes good vibes and good tunes, before catching a show in The Royale Theatre. Situated in the heart of Northbridge, Planet really is a one-stop entertainment destination! You are welcome to arrive early before your show to enjoy Planet Royale, or stay on after the show!
NOTE ABOUT VIP BOOTHS: For VIP Booths, you only need to purchase 1 ticket to buy a booth. VIP Booths seat 4 people per ticket, VVIP Booths seat 6 people per ticket.
NOTE ABOUT TICKET RESALES: Please note our tickets are only available for resale through TIXEL. Please do not accept ticket resales on any platform except Tixel, and please do not send anyone you don't know money for tickets, as they are most likely to be a scammer selling fake tickets.