GET YOUR CREATIVE & ART ON! PLAY AND HAVE FUN MAKING ART!
About this Event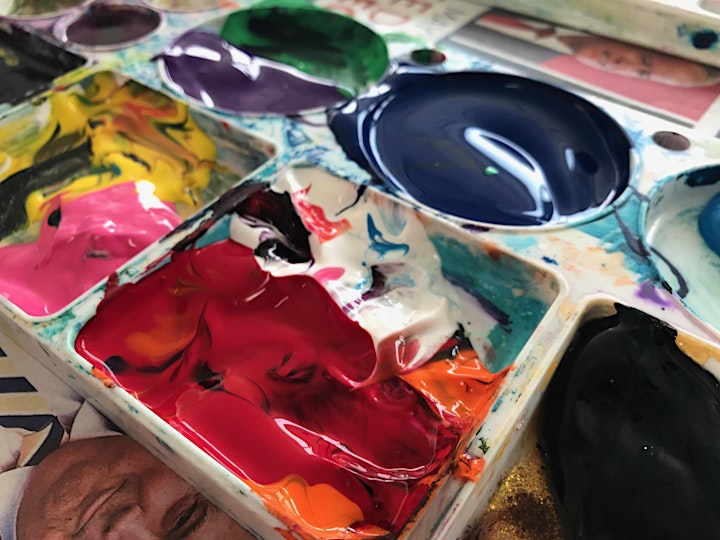 January 2021 KIDSFEST ART-VENTURES MINI ME: School Holiday Creative Art Classes
DISCOVER, DABBLE, PLAY & CREATE with 'MIXED MEDIA' - a bunch of different art materials to create ANYTHING with using Paints, Inks, Fine Threads, Clay, Crafts & More!
Choose from any of our fun, exciting and enjoyable art classes for creative kids ages 5 to 15 years.
Create your very own handcrafted artworks exploring and inspired by a variety of classes to enjoy and GET YOUR ART ON! These inspirational art classes include – but are not limited to making something else also on the day, as we find that once the "creative juices get flowing", then you'll be AMAZED AT WHAT YOU CAN and WILL BE ABLE TO MAKE and CREATE!
We are offering classes that include making and positively appreciating artistic talent that includes:
Tye-dying Tee's & totes, Boho Dreamcatchers, Ocean Arts, Clay Creations, Pop Art Portrait & Pet Paintings, Foam art sculpture expression table, Creative Art and Mixed Media Masterpieces
Creativity, art, play, and risk taking/mistaking making (CREATIVITY) is highly valued in our classes as we believe it creates and EMPOWERS YOUNG AWESOME kids, tweens and teens to become and be AWESOME HUMANS who, value their creativity and the role it plays in all of our lives and the world, along with being mindful of cultural diversity, culture, arts, lifelong learning and becoming assertive & confident in being creative and themselves! We are all about #goodvibesonly #art #arts #expression #creativeconfidence #empowerment #creativity #colour #funart #positivity #wellness and more!
All artwork is made to take home & put up around the house, appreciated or gifted to someone special.
Includes all art materials
IMAGINATION IS THE KEY INGREDIENT!
Days/Dates:
Monday 18 January 2021
Tuesday 19 January 2021
Thursday 21 January 2021
Friday 22 January 2021
Time: 10am – 12pm
Where: Town of Cambridge Recreation Centre (99 Loftus Street, Leederville, 6007)
Follow and Like US on FaceBook and Instagram under artrageouscreations
For inquiries contact us at artrageouscreations@gmail.com
Thankyou!