About this Event
FRIDAY 4 OCTOBER - 'ABOMINABLE'
Kids are invited to enjoy their own big night out at BCC Grand Central these school holidays!
But don't worry Mum and Dad, your children will remain in the care of our licensed care givers throughout the duration of the event, so you can go and enjoy a meal (or maybe a movie) at your favourite Grand Central restaurant.Kids will enjoy movie previews before the movie and will receive a mini-hot dog and juice to enjoy during the film.
FRIDAY 4 OCTOBER - 'ABOMINABLE' TIME:
5.00pm: Registration opens (Event Cinema Foyer)5.30pm: Drop off6.30pm: Screening commences8.00pm: Screening concludes8.30pm: Final collection
NEED TO KNOW
Attending children need to be a minimum 3 years of age in order to Stay'nPlay.
Food Provided: Mini hot-dog and juice. Popcorn can be purchased prior to check in.
We do not encourage children to bring along other food due to other children's allergies which will need to be monitored, however this is just encouraged and not a rule.
Guests are recommended to bring along their own water.
Toileting of children is provided throughout the movie. Parents please inform children that they only need to ask a friendly staff member if they need to go. They are more than happy to help.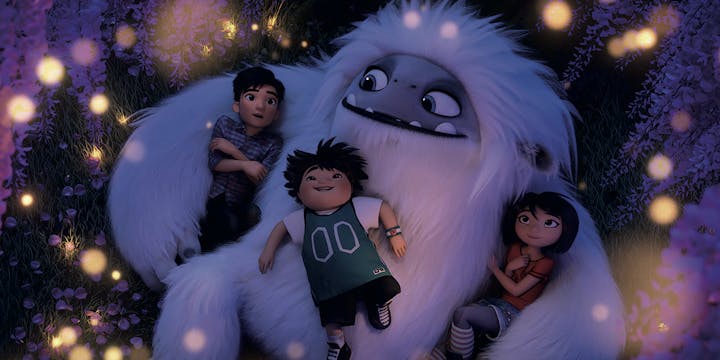 When teenage Yi (Chloe Bennet, Marvel's Agents of S.H.I.E.L.D.) encounters a young Yeti on the roof of her apartment building in a modern Chinese city, she and her mischievous friends, Jin (Tenzing Norgay Trainor) and Peng (Albert Tsai), name him "Everest" and embark on an epic quest to reunite the magical creature with his family at the highest point on Earth. But the trio of friends will have to stay one-step ahead of Burnish (Eddie Izzard), a wealthy man intent on capturing a Yeti, and zoologist Dr. Zara (Sarah Paulson) to help Everest get home.