About this Event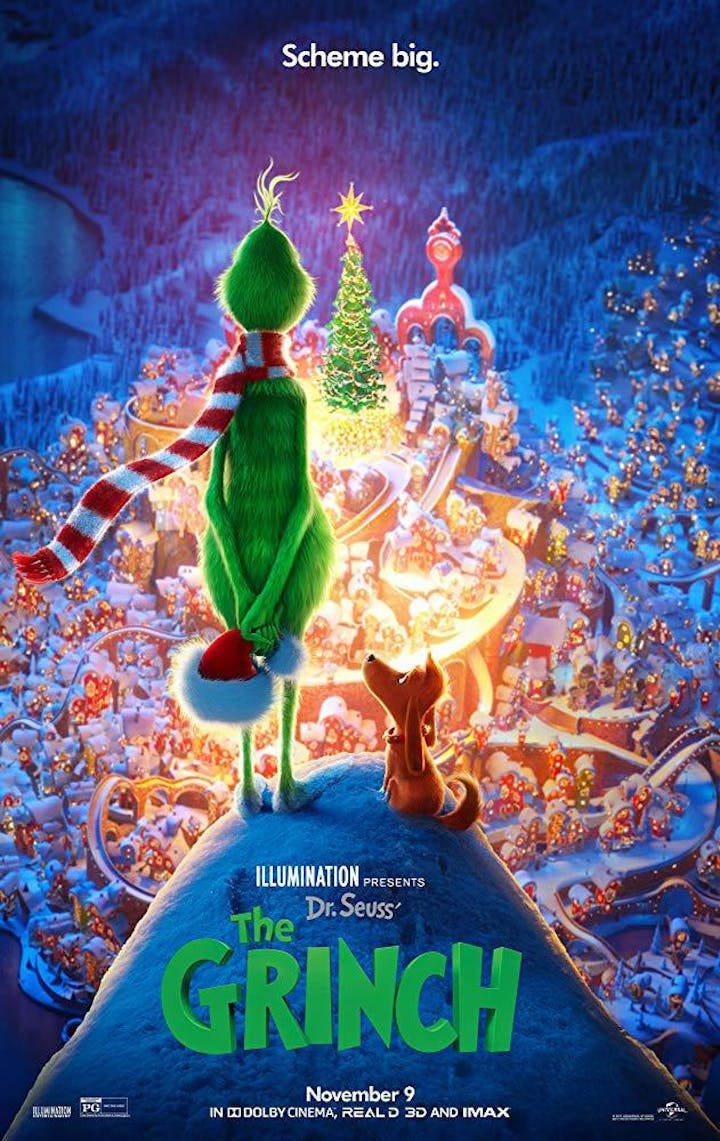 Kids are invited to enjoy their very own big night out at Event Cinemas Robina!
Guests will enjoy a screening of this months film parent free! But don't worry mum and dad, kids will remain in the care of our licensed care givers throughout the duration of the event, so you can go an enjoy a meal (or maybe a movie) at your favourite Promenade restaurant.
Kids will enjoy games and competitions before the movie (complete with prizes and giveaways) and will receive hot chips, nuggets and juice to enjoy during the film.
Registration opens (Event Cinema Foyer); 5.00pm
Drop off (Cinema 3); 5.30pm
Screening commences; 6.30pm
Screening concludes; 8.00pm
Final collection; 8.30pm
This months screening is: The Grinch (G)
Synopsis: The Grinch and his loyal dog Max, live a solitary existence inside a cave on Mount Crumpet. His main source of aggravation comes during Christmas time when his neighbours in Whoville celebrate the holidays with a band. When the Whos decide to make Christmas bigger and brighter, the disgruntled Grinch realises there is one way to gain peace and quiet. With a little help from Max, the green grump hatches a scheme to pose as Santa Claus, steal Christmas and silence the Whos' holiday cheer once and for all.
NEED TO KNOW
Attending children need to be a minimum 3 years of age in order to use this service.
Food Provided: Chicken Nuggets and Hot Chips with a beverage (juice).
Vegetarian, Gluten/Nut/Egg Free Option: Hot Chips with Water.
Popcorn can be purchased prior to check in.
We do not encourage children to bring along other food due to other children's allergies which will need to be monitored, however this is just encouraged and not a rule.
Guests are recommended to bring along their own water.
Toileting of children is provided throughout the movie. Parents please inform children that they only need to ask a friendly staff member if they need to go. They are more than happy to help.